As loyal readers might know, traditionally, at this time of year we ask the Arb's contributors for their gifting must-haves. This year travel writer Jess Baldwin seems to have gone wild in the aisles and beaten us all to the punch. But who's complaining, it's an enviable round-up, our shopping woes are assuaged, the rest of us can sit back and settle in with that glass of crusted port and a splendid Jack & Beyond mince pie…
The Cheese Society's 'Pass the Cheese Parcel'
Let's be honest, you can gobble up the Norfolk Blacks and guzzle down the Bolly like it's going out of fashion, but if you haven't got a cheese that stinks to high heaven, you've fallen at the first Christmas-hosting hurdle. Enter, The Cheese Society.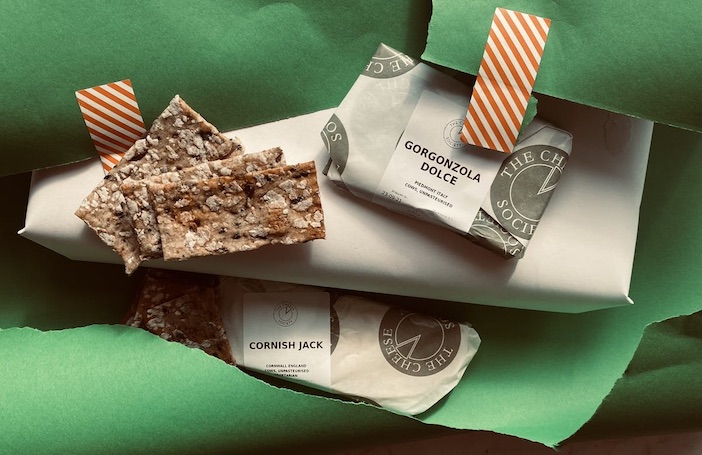 The family-run Lincolnshire cheesemonger offers everything from eclectic cheese boxes and flexible cheese subscriptions to ridiculously addictive accompaniments, like slabs of local honeycomb, heritage pickled pears and white truffle honey. Tough crowd this year? Go for the 'pass the cheese parcel' set – there is a corking cheese hidden in every layer of this pungent parcel, with sourdough crackers and chutney at its heart. All you need is a cheesy playlist (sorry). £65 from www.thecheesesociety.co.uk.
August & Piers candle from Elysian Theory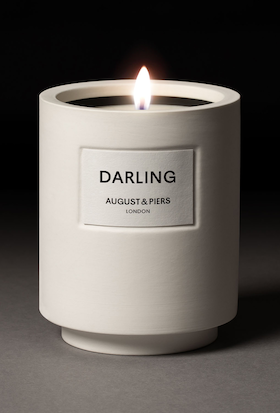 I am not going to lie, picking just one must-have gift from new conscious beauty and lifestyle store ELYSIAN THEORY was a torturous task. However, having emptied my basket of sustainable alpaca socks and kissed goodbye to countless organic lotions and potions, I eventually settled on 'the one': August & Piers Darling candle. Housed within a minimalist ceramic vessel and hand-poured in the UK, this 100% natural candle is a heady mix of rose, violet and soothing cedarwood, with a burn time of 60 hours. £59 from www.elysiantheory.co.uk.
Bacon: The Cookbook by Niamh Shields
You cannot beat a good cookery book when buying for a foodie, but when we say good, we mean GOOD. It must be a thing of beauty, a book which takes them from breakfast to brunch, to lunch, to dunch and beyond, and a book that they will thumb for years to come! So, all hail Niamh Shields. The charismatic Irish food blogger has created the ultimate ode to bacon: Bacon the Cookbook.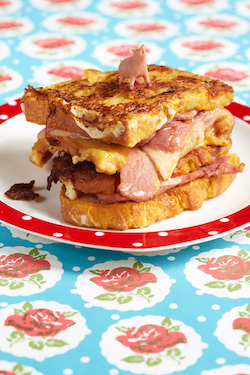 Crammed with over 80 wonderfully creative recipes which take you from your breakfast bacon bloody Mary right through to porky puddings, it is basically the bacon Bible (it even teaches you how to cure). Expect classics with a porky-twist and plenty of wildcards, such boozy bacon chocolate truffles and bacon candied fudge. Every copy of this colourful hardback is signed by Niamh, but hurry – it's a limited print run, so once they're gone, they're gone! Currently £16 (instead of £25) from www.baconthecookbookcom.
Belle-Modelle's Knit 21 range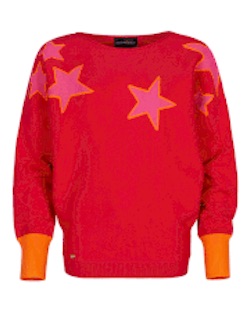 Add a pop of colour to a loved one's winter wardrobe this Christmas with one of Belle-Modelle's new Knit 21 jumpers. The playful collection features six cosy knits in eye-catching colour combos – think Chinti and Parker-style clashes at a snip of the price. And the best bit? They are all made for festive feasting, with generous sizing, comfy batwing arms and a loose-fit design. Bring on the turkey! The Knit 21 range starts at £44.95 from www.belle-modelle.co.uk.
Dents cashmere-lined leather gloves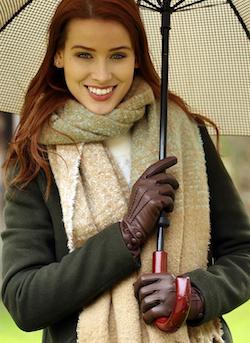 Stuff 'cold hands, warm heart', I for one am a much nicer person with warm digits. And when those said digits are surrounded by quality cashmere and encased in super soft hairsheep leather, I stupendously good company. So go on, spread a little happiness this Christmas, head to Liberty and grab a paid of Isabelle cashmere-lined leather gloves by fine accessories brand, Dents of England. Established in 1777, the Worcestershire brand even made Queen Elizabeth II's coronation gloves – so it is basically your national duty – plus, a festive trip to Liberty is never a chore. Dents cashmere-lined gloves, £75 from Liberty, www.libertylondon.com.
Vintage Terracotta Turkish Olive Pot from Patina Home
Its constant stream of one-of-a-kind vintage finds and slow-crafted homewares from around the world makes Patina Home one of our favourite lockdown launches. The online store, which is dedicated to slow-crafted and sustainable homewares, sells everything from art and ceramics to stationary, but it is its vintage terracotta olive pots from Turkey which have sent the Chelsea set into a stupor. To snaffle your perfect pot before it hits their website, keep a beady eye on the @patinahome_ Instagram, which reveals its latest haul on its weekly 'vintage edit' every Sunday at 7pm. For more information, including prices, visit www.patinahome.co.uk.
Fitzdares' Guide to Excellent Living in London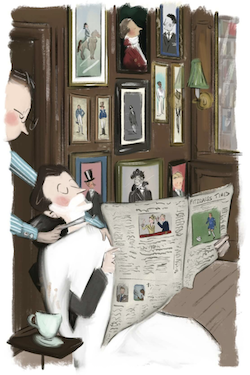 This is one for the chaps and is perfect for Arb readers. The world's finest bookmaker is launching a 'Guide to London' pocket book, the ultimate cherry-picked survey of the best on offer in London today by fictional character, William Wolfe, with illustrations by Tug Rice. Sub-divided into three user-friendly sections, Morning, Noon and Night, it covers everything the discerning gent requires in the capital, from dry cleaners and cobblers to nightclubs and hotels. To wit, Wolfe quotes, "A wash and brush up at Trumper's or Truefitt & Hill leaves me feeling like a new man. Should my hangover prove particularly recalcitrant, I drag my sorry bones to DR Harris. Originally concocted in the 1860s, Harris's legendary 'Morning Reviver' is available to those in direst need. 'Once the draught has been drunk,' the marketing spiel informs us, 'any signs of jadedness will dissipate, and all will be right with the world.' I've tested it often. It's yet to fail me." See? A sound guide, indeed. Available for purchase from The Fitzdares Club, Jeeves of Belgravia and Gentleman's Journal for a mere £14.99. 
Johnstons of Elgin Cashmere Robe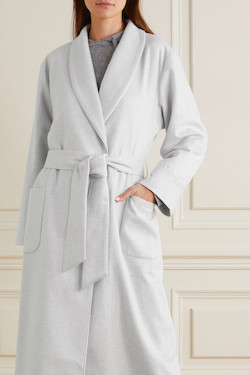 Last year, my cashmere robe was undoubtably my top lockdown purchase – well, that and the oximeter. You can nab one for around £150, but if money is no object, then what the hell, it has to be this one, from Johnstons of Elgin. The exterior of this exquisite handmade robe is 100% cashmere, while its paisley-printed lining is 100% silk. Add some smart piping and a plush waist tie and it's fair to say that this punchy present ticks all of The Arb's boxes (as long as we are receiving it and not buying it, obviously!). £1750, from www.net-a-porter.com.
Italicus: Rosolio di Bergamotto
It wouldn't be a Christmas gift guide without a tipple or two, and in pursuit of making things interesting this year, we've parked the perennial favourites and gone for something a little more left of field. But not without fine provenance. Inspired by a recipe book from the 1800s, Italicus is a unique reinvention of the historic Italian Rosolio – the original aperitivo drunk by Italian royalty – created by world-class bartender and the authority in Italian spirits, Giuseppe Gallo.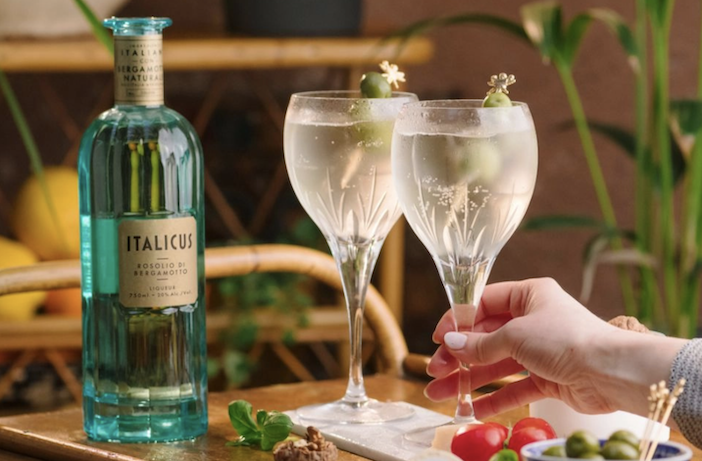 Gallo's version, infused with bergamot, is best enjoyed with Prosecco or, in a twist on a Spritz, with grapefruit soda or tonic water, and is something to impress your guests ahead of the Christmas feast. And its striking design will certainly turn a few heads when that bottle-shaped gift is unwrapped. Saluti! Available from Waitrose, Selfridges, and all good stockists, from £25.
Cambrook Nuts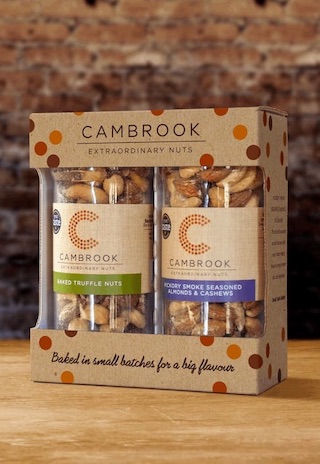 Yes, you read that right. Nuts. And, no, this is not the equivalent of Santa's lump of coal in a stocking. There are nuts…and then there are Cambrook extraordinary nuts. The duo behind these have pooled some 25 years of experience working with amygdalus and integrifolia (that's nuts to you and I), researching, trialling and perfecting ways to caramelise their cashews and season their macadamias.
With flavours like heaven sent truffle-baked mix, chili and lime cashews and hickory-smoked almonds, they've won every Great Taste award going (ten and counting), and their gift packs come in boxed glass jars making these nuts just that little bit special. A perfect stocking filler. Gift packs available from £14. www.cambrookfoods.co.uk.
Jack and Beyond
I'm eating a mince pie as I type. A gingerbread mince pie, as recommended by Larry, and I can't get enough of them. They're from the purveyors of personalised cakes, Jack & Beyond, and I can't let this gift guide go without including them. They're as whimsical as they are clever, whether it's celebrity cookies (Boris is a dead ringer), absolutely stunning cakes, or to-die-for brownies, but it's their gift bags that make this guide. Little packets of fun, from pink meringues, truffles, shortbread and more. Gift bags start from £6.95, for the full range visit www.jackandbeyond.com.
LG Signature 'OLED R' TV
Finally, the Arb gift guide wouldn't be the Arb gift guide without some ludicrously extravagant item the like of which would make even the most deep-pocketed gift giver come out in a fit of the vapours.  Yes, it's a TV. But it's oh, so much more than a TV. For the OLED R rolls up. I don't mean like a portable screen, I mean its 65-inch display is created from one sheet of glass – that rolls up.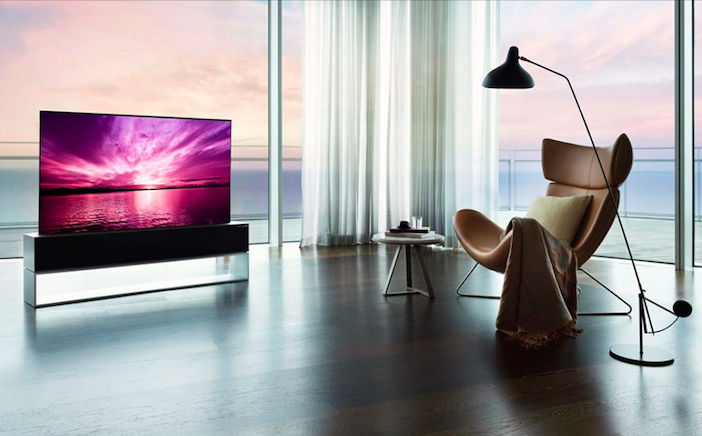 It's a triumph in engineering. Of course, it features self-lit pixels and independent dimming control, its picture quality is utterly unmatched in depth and vibrancy etc etc, but that rollable screen…you know, it goes into a freestanding unit that suggests it disappears into thin air, like an illusionist's 'floating' lady – but this is no conjuring trick. Let's gloss over the £99,999 price tag for a moment, just take a look…www.lg.com.
So, there it is, plenty for everyone, I hope, and certainly a few thought-starters, for all wallets. Happy shopping, and Happy Christmas!