Now in its 13th year, Henley Literary Festival is an established staple in the book festival calendar, and it's very much found its form. Not as highbrow as Hay, nor as exclusive as Edinburgh, Henley's is, if you will, a festival for the people.
An extraordinary 170 talks, events and panels are scheduled over the week, at a range of venues in the quintessential Thames-side town, and covering every interest imaginable; from cookery to travel, sport, politics, debut novelists and children's authors, Henley really does offer something for everyone. Moreover, such is its prestige, and inclusive nature, it attracts literary (and other) luminaries in their droves.
And this year, a first: due to overwhelming demand (and an instant sell-out), they're running their first live event broadcast, with Theresa May no less, in her first public speaking engagement since stepping down as Prime Minister.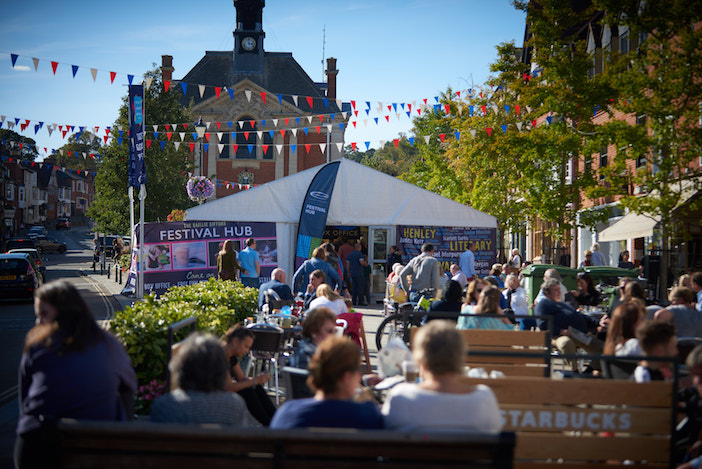 Other than the former PM, speakers this year include Michael Parkinson, Robert Harris, Prue Leith, Tom Watson, Sir Tim Rice, Nadiya Hussain, Monty Panesar, John Craven and children's authors Konnie Huq, McFly's Dougie Poynter and former Children's Laureate Chris Riddell.
As ever, we've plenty to recommend, but here are just a few we've picked out…
Lara Prescott and Mary Chamberlain
A fascinating insight into how facts about fiction and vice versa provide wonderful backgrounds for books. In Mary's The Hidden we discover the secrets and lies of three elderly people in London when a young German woman arrives with a photograph, sparking a tale of wartime occupation. Lara was destined to be drawn to Doctor Zhivago, named after the book's heroine. Her The Secrets We Kept is a fascinating take on how it became a book that changed history.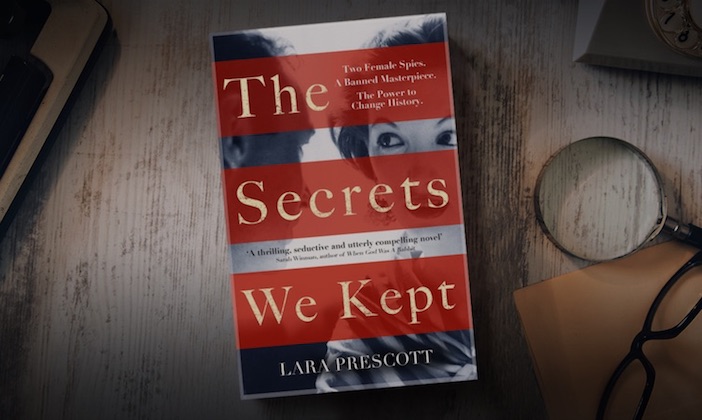 Politicial Figure: Tom Watson
As deputy leader of The Labour Party, Tom has been a key figure in this extraordinary year of politics. No one knows better the inner workings of the party or is a more eloquent voice in the Opposition so this promises to be a fascinating discussion on the current political climate.
Wartime Country Houses: Julie Summers
The Second World War saw many of our great country houses requisitioned by the government, for people who would never normally have set foot in them. Blenheim Palace had schoolboys sleeping in the library, Audley End was used for training Polish special agents, Brocket Hall became a maternity home for mothers and the Rothschilds' Waddesdon Manor took in over 100 toddlers. Julie – the Jambusters and Rowing in Britain historian – chronicles these times in Our Uninvited Guests.
Nadiya Hussain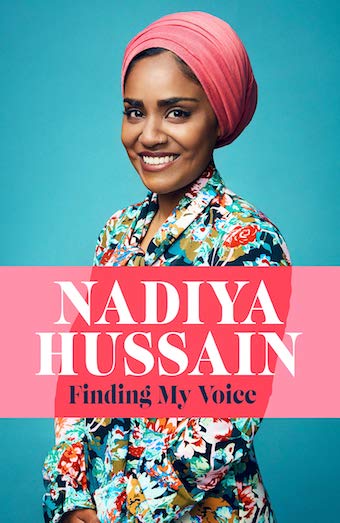 When Nadiya won The Great British Bake Off it was another remarkable step in an extraordinary life. She returns to Henley for a special post festival event just days before the publication of Finding My Voice. She explores the many different roles assigned to her by her gender, culture, religion and society: daughter and sister in a large family culturally torn between Bangladesh and Britain; a devout Muslim entering an arranged marriage; a mother of three; and now, broadcaster, writer and cake-maker for the Queen. Ticket includes a copy of Finding my Voice (RRP £20).
London Library : A Treasure Trove
A panel of renowned members discuss how they use The London Library to work, offering a valuable insight into how to go about the delicate business of researching and then turning that research into literary gold. Travis Elborough is an author, broadcaster, historian and cultural commentator. Victoria Hislop is an author whose novels have sold 10 million copies. Abi Daré is on this year's London Library Emerging Writers Programme and her debut novel will be published by Sceptre in 2020.
You're Booked Live: With Daisy Buchanan and Kate Williams
The chart-topping podcast You're Booked comes to Henley for a special live edition. Each episode sees The Sisterhoodauthor Daisy ask a guest – such as Dolly Alderton, Deborah Moggach or Nikesh Shukla – to guide her through their bookshelves, exploring the stories that had a formative effect on their lives and discovering who the writers we love really are as readers. Daisy is joined here by leading historian and New York Times bestseller Kate, following her sell- out Rival Queensevent at last year's Festival.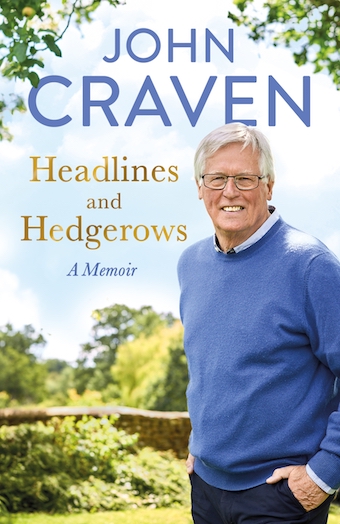 Hedgerows and Headlines: John Craven
If John seems to have been around all our TV-watching lives, it is because he pretty much has. He presented over 3,000 episodes of Newsround, introducing millions of youngsters to news and current affairs, and has been at the helm of Countryfile for over 30 years. He comes to Henley to look back on his remarkable life and career, from leaving school at 16 to become a journalist, to five decades presenting two iconic BBC programmes.
Edd China
Edd is an automobile addict, a journey that started with his first car, a yellow Beetle, and has even seen him live in a double-decker bus. For 14 years he presented the Discovery Channel's Wheeler Dealers, as well as appearing as a motors expert on Top Gear, The Big Breakfast and Scrapheap Challenge, he describes himself as a mechanic, engineer and inventor; a multi-faceted man, as his autobiography Grease Junkie reveals. If cars are your fascination you need to be there.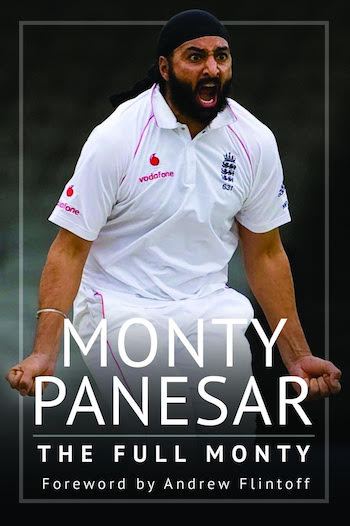 Monty Panesar
Few cricketers generated more feel-good factor than Monty, the first Sikh to play for England. He was an inspirational figure to British Asians in a career where he played 50 Tests, 26 ODIs and took over 700 first class wickets. In The Full Monty – what else could he call it – he talks about growing-up as a cricket obsessed child in Luton, the ups and downs of his career, the extreme racism his parents faced and the severe paranoia he suffered.
The Home Page: Talking Interiors with Pearl Lowe, Molly Mahon and Selina Lake
Discover how to create a home with personality and style with online interiors and lifestyle magazine The Home Page. Co-founder Rosalind Sack is joined by three interiors experts: fashion and textiles designer Pearl Lowe, whose book Faded Glamour celebrates romantic rock 'n' roll style; leading block printmaker Molly Mahon, whose vibrant designs add character to any setting; and stylist and author Selina Lake, whose latest book Natural Living Style shows how to create a beautiful home sustainably.
Plastic Sucks: Dougie Poynter
From headlining Hyde Park and Wembley to Christ Church Henley, is not your typical path. But Dougie – bassist-songwriter for McFly & McBusted – is not your typical pop star. He wrote (with Tom Fletcher) bestseller The Dinosaur Who Pooped Christmas and is an environmental campaigner. Come to this informative and fun family event around Plastic Sucks! – his awesome, inspiring guide that shows how YOU can help save our planet! Interviewed by Lucy Siegle, environmental journalist and One Show reporter. Suitable for children aged 9-11.
The Real Downton Abbey: The Countess of Carnarvon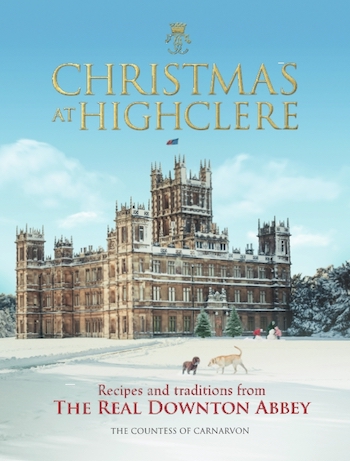 As the much-anticipated feature film of Downton Abbey launches, Lady Carnarvon returns after previous sell-outs at the Festival, to beguile us with festive traditions and recipes from Highclere Castle, the series' inspiration, where she lives with her husband, the 8th Earl. In Christmas at Highclere she recounts tales of past Christmases, the distinguished guests and the family get-togethers in the grandest and most recognisable of country homes.
Konnie Huq Children's Event
Cookie is nine years old and ready to take on the world – which may not be good news for the most annoying boy in the world, who just happens to be her new neighbour! Join Blue Peter legend Konnie for brain-busting quizzes, games galore and a live draw-along! Suitable for children aged 8-12.
Henley Literary Festival 2019 runs from Saturday 28 September – Sunday 6 October. Book online at www.henleyliteraryfestival.co.uk or by calling 01491 575 948.