Retro-themed parties and events are nothing new, and since their inception social media channels have been inviting people to post past memories on Thursdays, but now it seems 5* hotels are getting in on the action. Well, one, specifically. The St James's Hotel, the former gentlemen's club tucked behind Piccadilly, is giving the post-work tipple the Throwback Thursday treatment.
On Thursday evenings through the summer, the hotel's cocktail bar and lounge is offering a complimentary range of retro '80s bites to accompany its new menu of cocktails popular from the era, for everyone fancying a touch of nostalgia in their post-work wind down.
But this being the St James's Hotel, they're not simply chucking out bowls of cocktail sausages and vol-au-vents. With executive chef and 24-time Michelin star recipient William Drabble at the helm of the hotel's signature restaurant, Seven Park Place, Drabble has produced a 3-tier stand of retro canapes given a contemporary twist and elevating some of those classic '80s bites into something a little better than memory serves.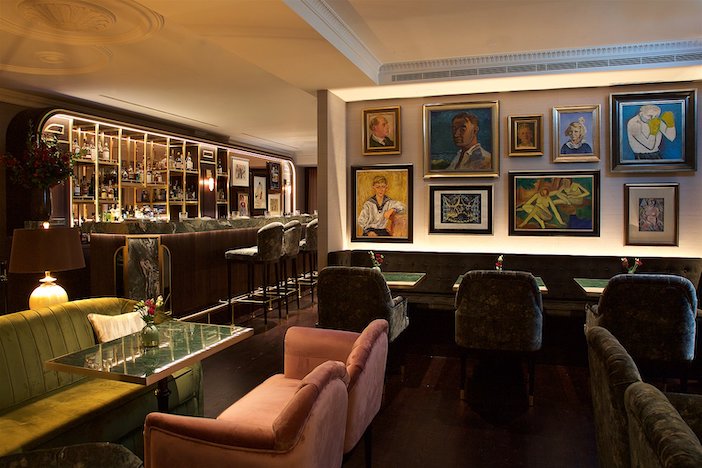 Spam fritters are in there, but made with homemade 'spam' (who knew you could make it at home) in beer batter, with pea puree and truffle mayo; there's a mini shepherd's pie with Rhug estate lamb and seafood nibbles including prawn cocktail, homemade fish fingers using freshly-caught fish from the south coast; and a smoked salmon and leek mini quiche. Remember Welsh rarebit on toast? Yep, it's on the list, made with cave-aged Montgomery cheddar. And not forgetting those vol-au-vents, these are miniatures with chicken and morels in vin jaune.
Celebrating an era of eccentricity and flamboyance that infiltrated both the music and food of the time – with its over-the-top performances, unconventional fashion trends and maverick food fads – executive chef and 24-time Michelin star recipient William Drabble will treat guests to an abundance of nostalgic bites.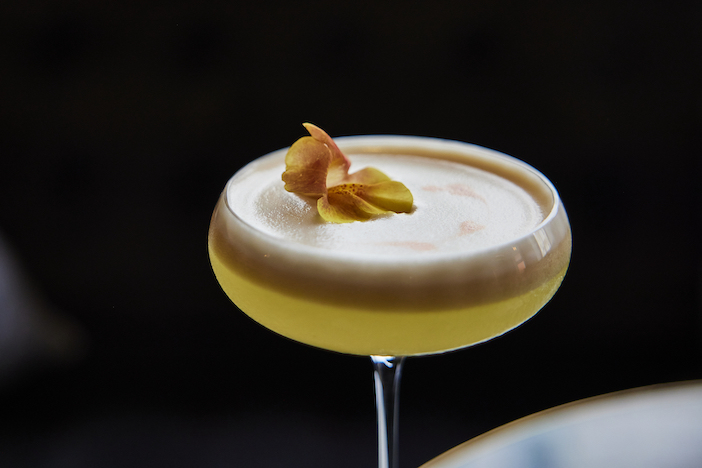 As for the bar, ice buckets will be brimming with cold fizz, and the bartenders will be turning out classic, elegant cocktails including Cosmopolitans, Manhattans and a Tom Collins, while the greatest musical hits from the era will provide the soundtrack. From the comfort of velvet sofas in sage green and pastel pink tones, amid its collection of specially-curated contemporary art, this is definitely a way to throw back on a Thursday evening and bring in the weekend…
Throwback Thursdays at Seven Park Place are available from 5.30pm-7.30pm. The canape selection is complimentary with a drinks order. For more information, and to make a booking, please visit www.stjameshotelandclub.com.