'If you're a citizen of the world, you're a citizen of nowhere.' So Theresa May opined during her brief, unlamented stint as Prime Minister. But what makes us citizens of a country, or indeed the world? You'd have hoped a certain affinity with one's surroundings; a curiosity about finding out new things about the familiar, and reacting to the unusual with a suave nonchalance that sets up a man – or woman – as a true Arbuturian-cum-flaneur; and, above all, a willingness to be open-minded about all experiences, good, bad or decidedly indifferent.
Which is why, when I arrived at the CitizenM Bankside hotel one freezing Monday night in December, it was with expectations firmly kept in check. This was not to be the usual five-star luxury, with opulent cascades of fripperies everywhere. Instead, this was a stripped-down boutique hotel experience, with space used wisely and intelligently.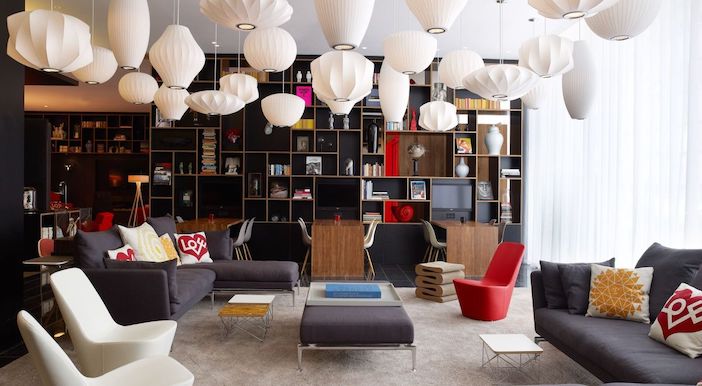 So imagine my surprise, etc, when I walked into a lobby no less impressive or cleverly designed than anything I'd seen in much grander establishments, festooned with books, artwork, vintage memorabilia and what-have-you. It's all decidedly 21st century. Check in is done by yourself (albeit with a member of staff on hand to assist and guide), and you can even choose what kind of room you'd like. 'Do you want something quiet?' I nod in assent. 'Better go for the courtyard in that case.'
When I arrive at the room, I'm not quite sure what to expect. I'd heard rumours about space being kept at a premium, and I'm wondering if this is some sort of Tardis-like deal. To an extent, it is. The sink is in the bedroom itself, the (excellent and powerful) shower is in a separate pod-like compartment, and the bed, a king-sized marvel of remarkable comfort, sits snugly at the end of the room.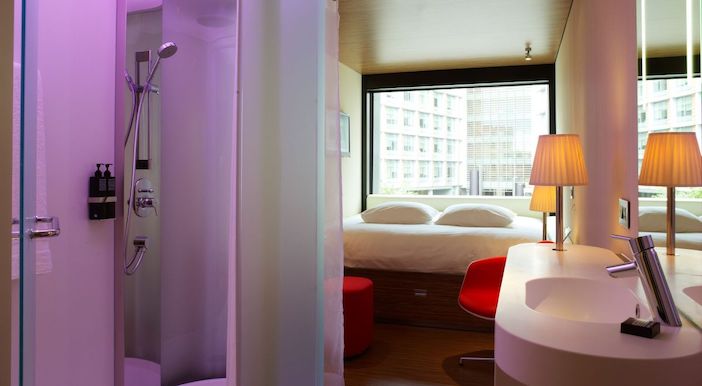 Let us be quite clear. This is not somewhere that lends itself to lengthy evenings of contemplation; this is a crash pad, which can be popped into for sleep and a shower and general preparations for adventure. But for what it is, it's hard to think of anywhere more stylish, well-appointed or simpatico.
Breakfast the next day is a buffet affair, of an unusually high calibre; the excellent garlic mushrooms and vine tomatoes are especially good. But if you're looking for a place to head for lunch or dinner, you'd be best advised going to Santa Remedio, a short walk nearby. Larry has been enthusing about the prospect of going to what he has described as 'London's best Mexican restaurant' for some time, and we head off to the London Bridge branch (there is another, more casual establishment in Shoreditch) with high expectations.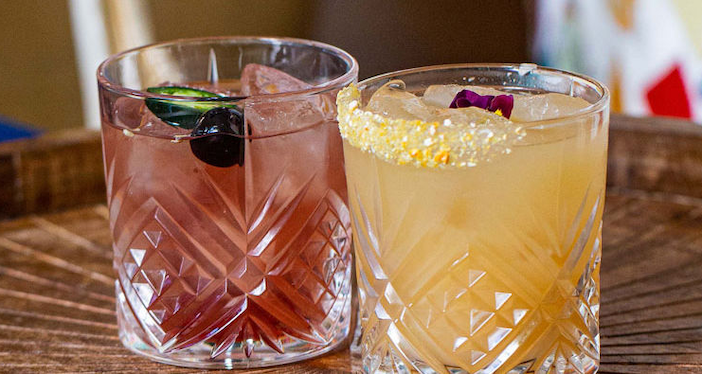 They are very swiftly met, as we are served a couple of eyebrow-raisingly strong – and delicious – margaritas, one with peach and one with coconut, and given a range of fine guacamole, 'totopos' – a rather upmarket version of tortilla chips – and a small pot of something indeterminate, salty and moreish. 'Grasshoppers', we are smilingly informed. 'Every day's a school day', remarks Larry, as we tuck in with enthusiasm.
It's an unusual meal for several reasons. We take no wine – 'it's not really something that we find most guests want', a member of staff candidly remarks – and instead stick to cocktails, which are innovative, delicious and plentiful. We're particularly impressed by a mezcal sour, a Piña al Carbon (mezcal – something of a running theme here – with pineapple, apple, cinnamon and citrus) and a fine combination of a Mexican Michelada beer with sangrita, lime juice and tajin, which transforms a drinkable lager into a cocktail in its own right.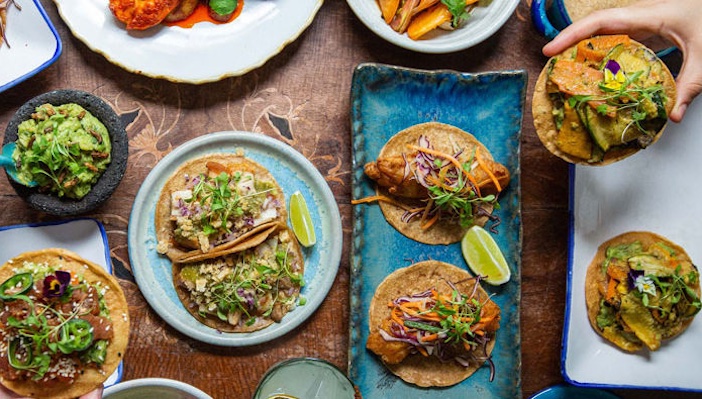 None of this would matter if the food wasn't exceptional, but thankfully everything we try is superb, from pork belly tacos and sashimi tuna tostadas to a generous plateful of marinated lamb cutlets, with sides of exquisite black beans and melt-in-the-mouth corn on the cob. This is about as far removed from your run-of-the-mill tacos 'n' burritos establishment as you can imagine; when we leave after a final shot of very fine agave tequila apiece, it is with heads head high and imaginations fired.
CitizenM and Santa Remedio, then, represent the exemplar of what London Bridge and its environs can offer. Both places are innovative, fun and hip without being irritating, and doing the best possible things that they are capable of. To which we say three cheers, and celebrate being citizens of this particular world.
For more information on CitizenM London Bankside, please visit www.citizenm.com.
For more information on Santo Remedio, including details of recipes and 'remedy kits', and for bookings, please visit www.santoremedio.co.uk.
Header image: Tate Modern by Samuel Isaacs (courtesy of Unsplash)