It's fair to say I used to scorn the mention of yoga, smoothies and wellness, but since joining the Sober Girl Society, shaking off my party-girl alter-ego and undergoing an epiphany when it comes to enjoying getting up at 6am to let the dog out, having reaped the benefits of detox, regular exercise and a proper night's sleep, I'm seeing the world anew, with a calmer outlook that yearns for mindfulness, healthy food and lifestyle choices that benefit not only myself but those I love.
I would never have predicted even two months ago that I would want to attend, let alone be excited by the prospect of the inaugural Verve Festival in Ebbesbourne Wake, South Wiltshire, the impressively scenic backdrop to the brand new 2-day event celebrating body, mind and spirit, founded by luxury hotel and travel expert Anna Hayward who, having worked at Director-level for the likes of Dorchester Collection and COMO Hotels and Resorts, decided to draw on her expertise in planning high-end experiences when she relocated to rural Wiltshire last year. A relatively small festival which aims to offer visitors a harmonious, wholesome and tranquil experience by keeping numbers down, Verve will encompass a luxury glamping village for those wanting to make a weekend of it and fully embrace Mother Nature. It's funny, the more expansive our surroundings, the more you're able to look within.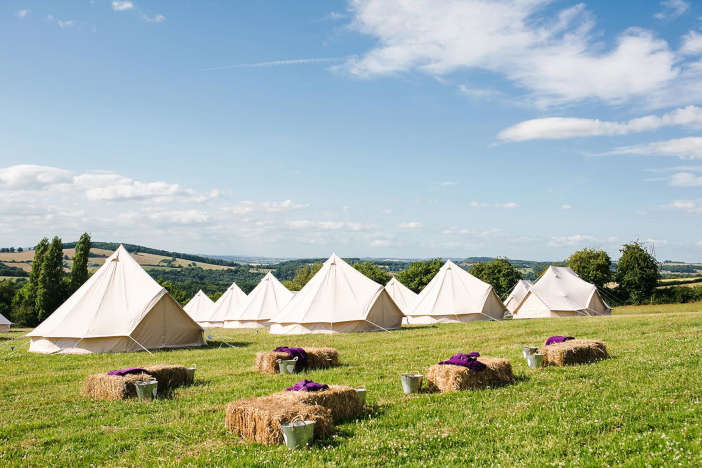 Suitable for singles, groups and families, the free kid's programme for under 15s ensures all members of the family are entertained throughout, with foraging, fire building, art and craft workships, mindfulness and more. Kids can even join in with yoga, with Joyce Hutchenson, author of Yoga Adventures of Rupert & Pip, on hand to instruct. Verve Festival's comprehensive programme for adults includes sunset yoga, Pilates and meditation, Tom James Fitness Training, bushcraft, forest bathing, guided runs around the farm and a series of inspirational expert talks covering everything from 'Sex and Relationships', 'Nature for Mental Health and Wellbeing' and 'Managing the Mind and Body for Better Sleep'.
To make the most of this restorative and theraputic experience, the Zest Spa will help festival goers fully unwind with six heavenly, pre-bookable treatments such as a hot stone (just £55 for 55 minutes), ginger and tonic massage, Thai foot massage or the deeply relaxing signature Ayurvedic Pressure Point Facial which focuses on marma points to create a state of balance and harmony for body and mind. The Zest Spa will be located in a remote corner of the festival field, taking heat from fire and light from candles, with a post-treatment relaxation space with hammocks placed before sweeping views of the Ox Drove. Bliss.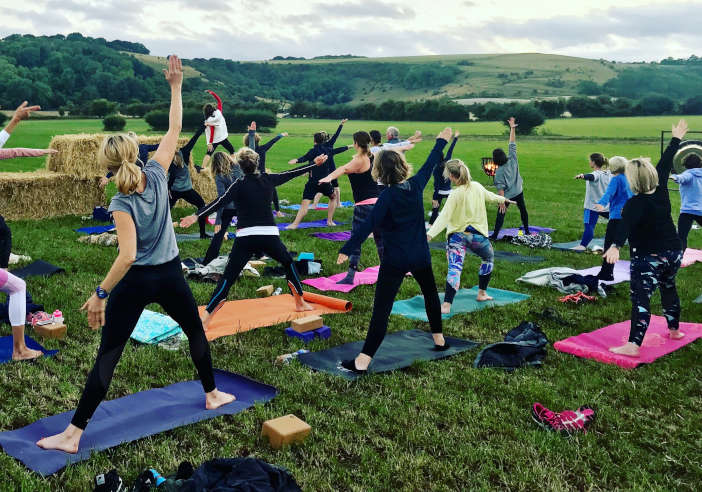 All food trucks are representing local businesses from Wiltshire and Dorset, with extensive options for carnivores and herbivores; sample Maneesh and wood-fired pizza from Big Bang Pizza; aromatic vegan and veggie curries from Pure Punjabi; fire-roasted salmon from Pythouse Kitchen Garden or vegan cakes, chai lattes and juices from Green & Grainy. Whilst Verve isn't targeted simply at teetotallers like myself and have partnered with several boutique alcohol companies to stock their stylish on-site bar, Seedlip, the non-alcoholic spirit that has taken the world by storm, will also be available in delicious mocktail form for when I've had my fill of vitamin-packed Chalke Valley Watercress green smoothies. On Saturday night there will be an outdoor cinema for families, and a DJ for those wanting to dance the night away under the stars.
Verve Festival, Wiltshire from 7-8 September 2019. Prices start from £25 for a single evening admission to £260 for a family weekend pass. For more information and to purchase tickets please visit the website.