It's always a joy when two mutually exclusive pleasures come together in happy union. Food and drink pairings are nothing new, whether with wine, whisky or other tipples, but they're typically not the product of the creators themselves, rather the artists who execute the work, so to speak. This, however, is one food and drink pairing with a difference, namely the result of two producers of such things, bringing their combined knowledge and expertise together to create a complementary offering, each showcasing the best of the other.
In this case, two friends – indeed, neighbours – Will Devlin, chef and owner of The Curlew, and Jamie Daltrey, co-founder of Lakedown Brewing Co, who frequently enjoy each other's cooking and brews, respectively, had an idea one evening – naturally, over a beer or two and a bite to eat. It led to the idea of a one-off collaboration, an exclusive six-course lunch on Saturday 13th August, to celebrate and share the pleasures both of their local Sussex ingredients and the beautiful setting at Lakedown from whence they came.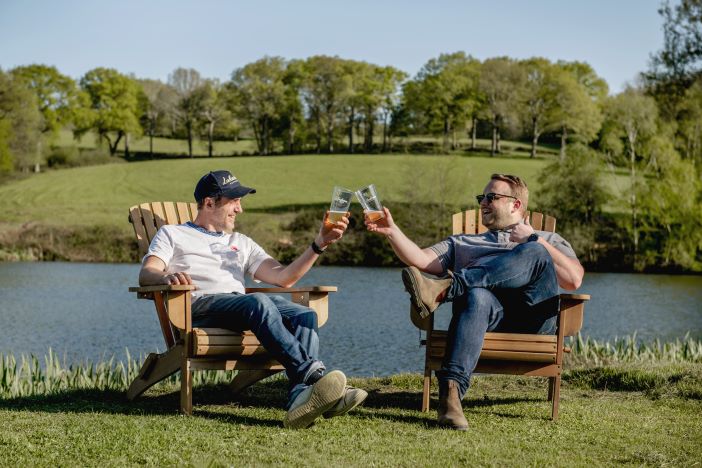 Lakedown is the setting of the scenic, spring-fed lakes that Roger Daltrey of The Who built in the 1970s as a peaceful oasis to escape the mania of touring. And it is this rural location, with a farm and fishery at its heart, that inspired the creation of a similar family-run venture; the independent microbrewery Lakedown Brewing Co and taproom.
The craft beer world is now as ubiquitous as the culture of craft gin, and while it seems everyone is having a go, not everyone is able to master it. Many have tried to become too fanciful, bordering on the pretentious, with sours, fruits and bizarre twists, but Lakedown, like its neighbour, is more salt of the earth, focusing on the classics, creating easy-drinking, flavoursome brews just done really, really well.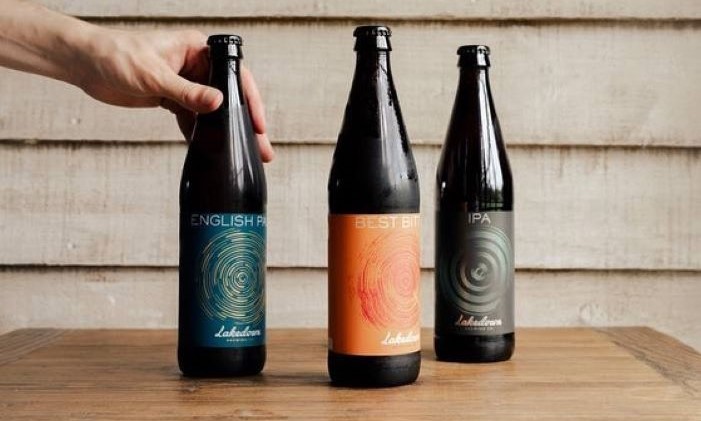 They've created a range of nine grain-to-glass beers that are the best examples of popular styles; from influences across the pond such as a rich, tropical New England IPA and light, fruity Vermont Pale, to classics closer to home, such as a crisp English Pale Ale as fresh as cut grass and a smooth, malty Best Bitter typical of the English countryside, these are beers that celebrate flavour for flavour's sake, done simply and of premium quality.
On the other side of the coin, and a stone's throw away – just to labour the idioms – set in picture-postcard Sussex countryside, The Curlew is a Grade II listed former coaching inn with white clapboard façade and views across neighbouring fields. Part of the Acre Group, including The Small Holding and Birchwood, the 46-cover restaurant led by chef owner Will Devlin, 'Chef to Watch' in 2020's Good Food Guide, was inspired by The Curlew's countryside location, its menu sourced hyper-locally from the best producers and fishermen – it's just 10 miles to the South Coast – or are grown or foraged at The Small Holding farm and kitchen, just 8 miles away.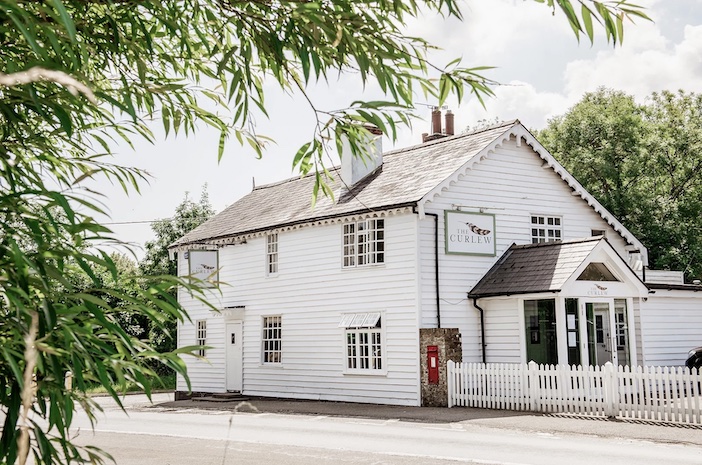 Sounds idyllic, but what's in store that's getting us so excited, you ask? Well, going back to that spark of an idea, the chaps have decided to join forces, creating a six-course menu of home home-grown and local Sussex ingredients which will be paired with beers from Lakedown Brewing Co.
Dishes for this exclusive extravaganza are all based on seasonal produce – sourced locally, of course – and like any chef-sommelier collaboration, Will and Jamie have worked closely to create a menu to highlight the best of both, including the likes of pork belly miso skewers accompanied by Lakedown's tropical Vermont Pale, their refreshing pilsner paired with Goudhurst asparagus with confit egg yolk, trout from Lakedown's own lakes with pickles and sour cream enhanced by the aromatics of Lakedown's Pale Ale, and the rich, malty American Red to compliment mutton with wild garlic and new potatoes.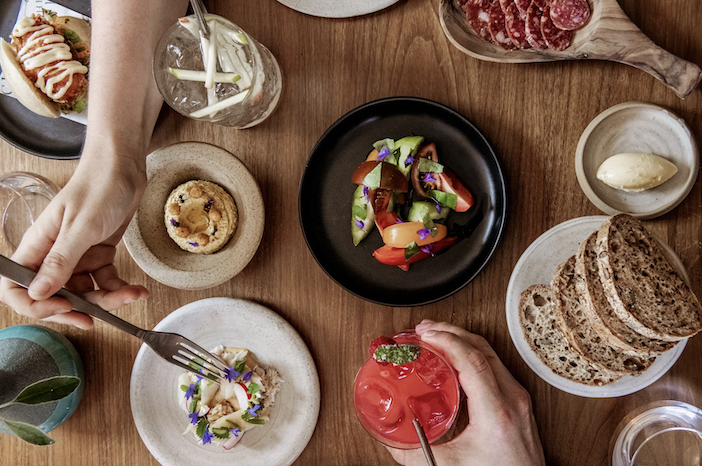 A feast off the land, indeed, enjoyed amid the land it came from, in an exceptional setting, this truly is the stuff that dreams of bucolic bliss were made of. We're packing our sun hats as we speak…
Lakedown Brewing Co beers paired with six-course tasting menu cooked by chef Will Devlin is on Saturday 13 August 2022 at Lakedown Brewing Co, Burwash, East Sussex. Two sittings, at 1pm and 3pm, are available at £85 per person and reservations can be made here.
For more information about The Curlew, visit www.thecurlew.restaurant and for more information about Lakedown Brewing Co and the taproom, including details of their full range, please visit www.lakedownbrewing.com.