Luxury city hotels and family stays are not, usually, an obvious combination. One thinks of lavish suites, all-attention concierges, bottles of chilled champagne and fine dining restaurants as being the preserve of adults, rather than mothers, fathers and their children. But it is also a truth universally acknowledged that the well-heeled do want to travel with their sons and daughters, and would, on balance, rather travel in the style to which they are accustomed than find some inferior accommodation for their holidays.
Brown's of Mayfair is, as anyone knows, one of the London hotels. It has a rich historical tradition that begins with its origins (Byron's butler John Brown founded it) and has continued to the present day with a roster of well-known guests who have included everyone from Kipling and Agatha Christie to Stephen King and Oscar Wilde. Alexander Graham Bell made the first telephone call from there, George II ran the Greek government in exile while a resident and the bar is named after the photographer Terence Donovan. It is what we call a famous place, in every regard.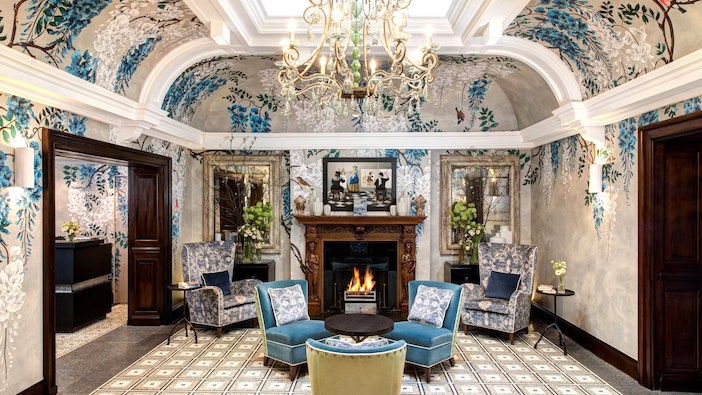 Yet none of this matters to an easily unimpressed five-year old, who turned up with metaphorical arms folded, waiting to be shown a good time one Saturday night. While her mother and father were simply grateful for the warmth of their welcome and the friendliness of the reception staff, she was keen to be given the full five-star treatment. Which she duly received when we arrived inside the super-luxe Hellenic Suite in which we were spending the night.
While her parents gasped in delight at the sheer scale and size of it, to say nothing of the lavish treats provided inside (chocolate truffles, fresh flowers, champagne, a fruit platter…nothing was omitted), Rose was beside herself with delight at the tepee that took pride of place in the corner of a bedroom, the toy monkey thoughtfully provided as a gift and the cornucopia of child-oriented pleasures that were on offer for her. We might have been in awe of the comfort of the bed, the style of the bathroom (complete with Irene Forte toiletries) and the sheer splendour of it all, but she was most interested in the fun that she could have. Which, frankly, is what these places should all be about.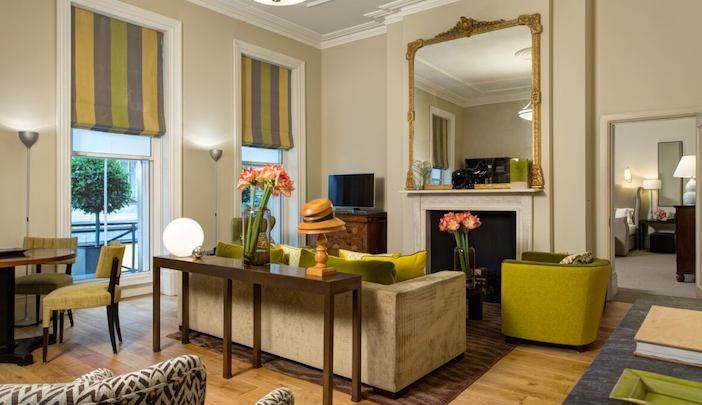 We slept about as well as it is possible to sleep, and that we were doing double duty in Charlie's restaurant the next day: once for breakfast, and then again for lunch. Breakfast was accomplished, delicious (especially the Eggs Benedict and avocado and poached eggs on toast) and suitably child-friendly, but the major appeal for us was the Olga Polizzi-designed dining room, which has a botanic and adventurous theme that offsets the wood-panelled formality. And then, after a walk round St James's Park and Green Park, it was time for lunch, and our anticipation knew few bounds, especially the youngest member of the party.
Charlie's is overseen by Adam Byatt, of Trinity fame, and it's very much in the modern British vein. There are some reassuringly old-fashioned touches; there is a lunch trolley, and because it's Sunday, it's sirloin of roast beef with all the trimmings, which are excellent. But there are other, more modern influences and ideas, too. Starters have an Italian accent – a possible nod to the family heritage of the hotel's owner Sir Rocco Forte – and I especially enjoyed the gnocchetti with girolles and peas, just as my wife professed herself delighted with a gazpacho with smoked ricotta.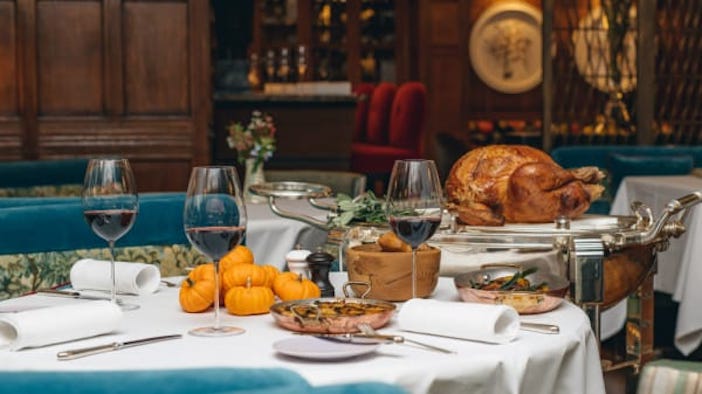 Rose, meanwhile, was treated to a selection of crudites and a kind of pesto hummus, before moving onto fish and chips, while my wife munched daintily on salmon and creamed potatoes while looking askance at the carnivorous feast before me. The wines suggested by the sommelier were sublime, particularly a fine Cabernet Sauvignon to accompany the beef, and the whole experience makes for a truly special one.
We lingered over lunch for nearly three hours; we could have stayed all day. And this was not merely the pleasure of the trencherman, but the aesthetic delight of being able to do something as nice and as relaxing as this as a family, rather than having the usual 'quick, eat and drink as fast as you can before Rose gets bored and kicks off' experience.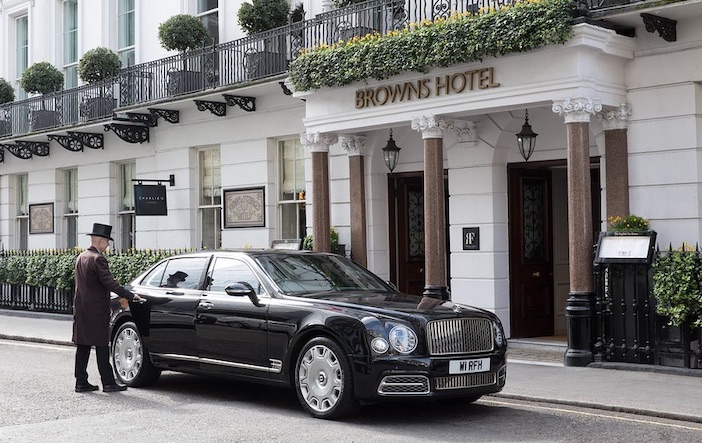 But then everything about Brown's is like that. I can't remember having had a more enjoyable, pleasant and indeed special weekend stay anywhere in years. It takes endless patience and brilliantly trained staff to make all this seem effortless, but it does. By the time that we departed, bidding fond farewells to David the peerless concierge, I was all set to shed a tear. But that is the price that we all pay for perfection, I suppose. And that is what Brown's is offering, in spades. Long may it continue.
Browns Hotel, 33 Albemarle St, London W1S 4BP. Browns is part of the Rocco Forte hotel group. For more information, including details of suites, offers, and family packages, please visit www.roccofortehotels.com.