'How much do you reckon that our refurbishment cost?'
I tried to err on the side of conservatism, but, standing in the hugely impressive lobby of the crown jewel of Cambridge hotels – a place that had, a few years ago, been little more than the sort of place that was dismissed by anyone passing through as 'great location, shame about the rest of it' – it seemed churlish to make a low suggestion. '£20 million', I said, hoping that I hadn't wildly overestimated how much it costs to make somewhere look like this.
My interlocutor smiled, kindly but not without a justifiable pride. 'Multiply that by four, and you've just about got it.'
'Oh. Ah. Golly.'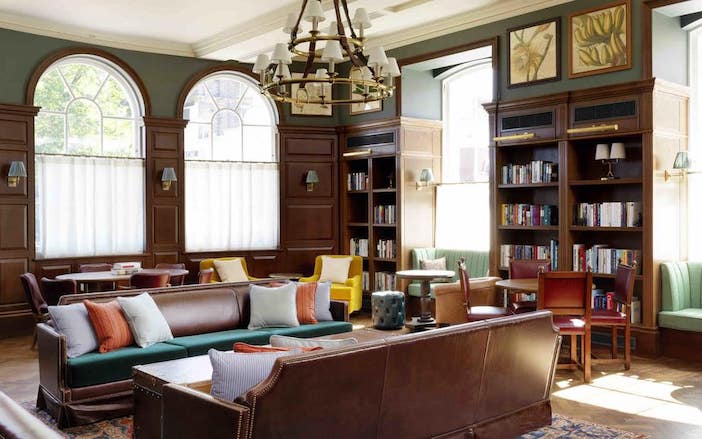 Usually, as is only fair and just, Larry is the man who takes on the mantle of the most thrilling new openings in Britain, and beyond. But Larry's busy schedule and general jet-setting lifestyle occasionally mean that, despite his best efforts, there is a hotel or retreat that one of the rest of us has to take on. And so it was with the relaunched University Arms, somewhere that he had been almost purring with excitement about. Yet, when it became clear that we ran the risk of no longer keeping up with the Joneses if we didn't review it, he asked me if I could take on the far-from-irksome responsibility of visiting. Reader, the assent was given before he had even finished his sentence.
The University Arms occupies an enviable position in Cambridge. It's immediately adjacent to Parker's Piece, one of the loveliest green spaces in the city, and the proverbial Newton's apple throw from the rest of the centre, yet it also has a sense of peace and stillness about it. When you walk into the lobby – imagined, like the rest of the hotel, by architect John Simpson and interior designer Martin Brudnizki – there is a rich, sumptuous aroma of rosewater, almost as if you were entering an especially exotic souk. Yet that's the only thing here which is unEnglish. The rest of it is luxurious, stylish and tasteful, and undercut with a welcome touch of eccentricity; very upper-crust, very Cambridge.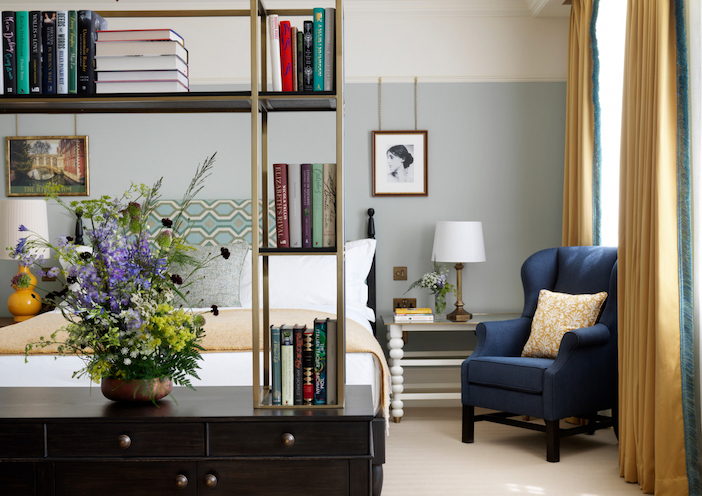 Our room was an enormous top-floor suite which overlooked the park, which was instantly more than enough for us, but throw in jollies like a complimentary pair of miniatures of whisky and port, the stunningly deep and lavish bath and the terrace outside, and this is a place that one cannot help but want to linger in forever. A drowsy numbness comes over one and it seems all too much of a struggle to go downstairs again – that is, at least, until one remembers that one has Sunday lunch booked at Parker's Tavern, Tristan Welch's new home.
A quick précis of Mr Welch's career. After starry times at Petrus at the Berkeley and Launceston Place, which he reportedly left in frustration at not having been awarded a Michelin star, he has now returned to his hometown of Cambridge, and frankly they are very fortunate to have him. The menu here is not designed for tasting menus or Michelin attention – although it may get it, stranger and less deserved things have happened – but to satisfy everyone from hotel residents to Cambridge locals. The prices are entirely fair (£28 for three courses, something of a bargain for food of this calibre) and the Sunday lunch, at least, was sensational. Starters of tempura courgettes and wild mushroom sausage roll are very fine, but even better are the mains; slow roasted crispy pork belly tastes like the finest pancetta, and everything comes with the best side orders, such as a properly cheese-laden cauliflower, plump Yorkshire puddings and excellent crispy potatoes.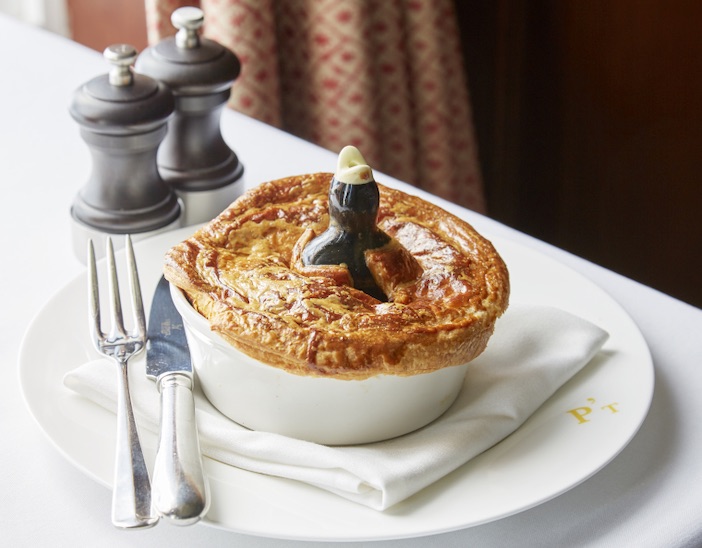 The whole shebang is washed down with a sublime bottle of the Parker's Tavern claret – £35, and better than some bottles I've had at double the price – and by the time that the desserts of chocolate pave and Cambridge burnt cream arrive, I am both in awe of Welch's accomplishments, and hugely impressed by the hotel that is accommodating him.
There is much else to admire. There is a well-stocked library, curated by Heywood Hill of Mayfair, and with the emphasis on Cambridge titles (although I was annoyed that Byron's Women, by the current writer, did not qualify – insufficient time spent in Cambridge?). Breakfast, again served in Parker's Tavern, has a beguiling plethora of lovely things to try, and even the cooked buffet – usually a no-no in any serious establishment – was a thing of fine accomplishment, especially the splendid scrambled eggs. The guests were a lively mixture of business and leisure travellers, and my wife's actress friend Lily had stayed here the previous weekend – 'SMITTEN!' she announced dramatically.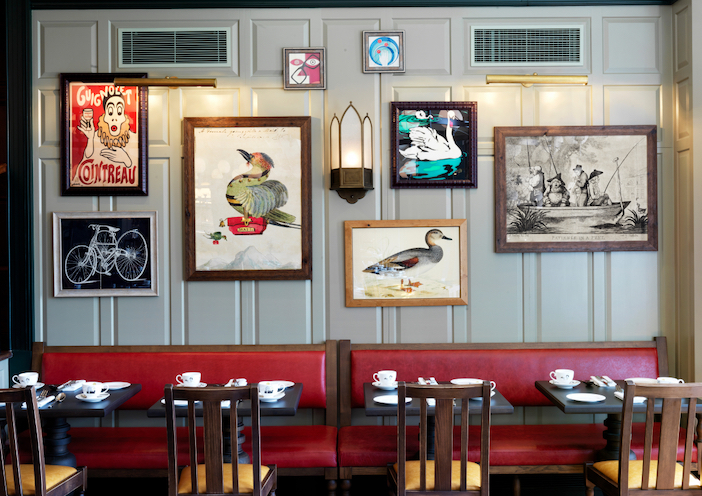 It is hard not to concur. Sometimes, reviewing hotels like this is a delight, and at other times something of a chore. In the case of the University Arms, it was a privilege. Just, whatever you do, don't draw too close attention to the proud announcement that it reopened in 2017. It is a source of some faint embarrassment that it didn't do so, but, as my helpful guide says, 'we wanted to get it right, and not hurry it.' Sometimes, it's worth losing a battle, if the war can be won this stylishly.
For more information about the University Arms, including The Journal, with articles and an insight into hidden Cambridge, visit www.universityarms.com.
The Arbuturian travelled from London to Cambridge with Great Northern Railways. Tickets can be booked at www.greatnorthernrail.com.