Clifton, at the heart of Bristol, is a curious place. In the Georgian centre, usually known as 'Clifton Village', is a warren of elegant streets and arcades that feels like a cross between its near-neighbour Bath and Hampstead; one can imagine arch gossip taking place over tea in some of its grander mansions. Yet walk a few paces away and you're suddenly confronted by the enormous Avon Gorge, a vast canyon crowned by Brunel's iconic Suspension Bridge. It is a disconcerting yet rather astonishing experience, rather as if one had been watching a Merchant-Ivory film that suddenly transformed into a John Ford western epic halfway through.
Perhaps the best place in Clifton to enjoy the contrast between architectural excellence and natural glories is the Avon Gorge by Hotel du Vin, a sensitive and intelligent revamp of one of the city's most famous hotels. For many years, its peerless setting directly next to the Gorge went alongside a decrepit and dated hotel, but its recent acquisition by the Hotel du Vin group – itself returning to former glories after a few years in the doldrums thanks to unsympathetic ownership – has seen a proper level of investment see it return to former glories, perhaps even surpassing its heyday.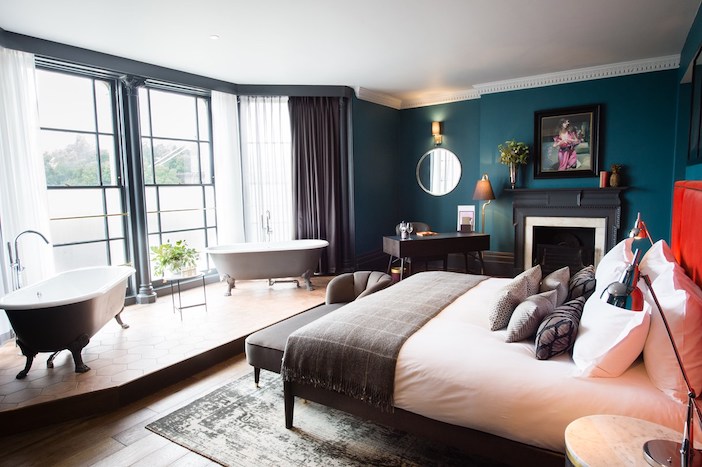 The rooms are comfortable and stylish, with dark paint and self-consciously 'irreverent' paintings – think 18th century portraits of respectable-looking men, but with a stash of Playboy magazines underneath – but it's the view over the Gorge that's the true raison d'etre here, and one best enjoyed from the Goram & Vincent restaurant, which serves up splendid breakfasts of scrambled egg and smoked salmon and sourdough toast along with suitably panoramic accompaniment.
When it comes to dining in Clifton, there are numerous options, ranging from the high-flying to the homelier – we were tempted by the suggestive-sounding Clifton Sausage – but as my wife said, 'There's an Ivy. You can never go wrong with an Ivy.' She was right. Situated on the Mall – the village's finest street – and overlooking a substantial once-private, now-public garden, the Ivy Clifton Brasserie offers the combination of style, chutzpah and excellent food that has been this group's mainstay ever since its Covent Garden origins. The friendly and unpretentious service was an added bonus, making this one of the most enjoyable that we've visited.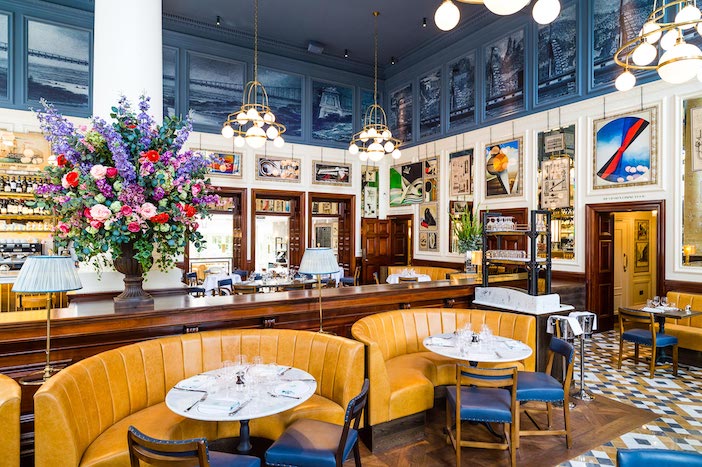 By now, if you've visited one, you'll know what the highlights are likely to be, and it didn't disappoint, from the excellence of the zucchini fritti to begin (the lemon, chilli and mint yoghurt is one of the most moreish things in any restaurant group) to a very fine rib-eye on the bone, accompanied by suitably unctuous bearnaise sauce. Our daughter announced that her fish and chips is the best that she's had anywhere – and to be honest, it looked so splendid that it was hard not to steal bits while we sipped our fine Spanish Garnacha red wine, resulting in a 'hey! That's mine!' rebuke.
We slept splendidly well and after leaving the Avon Gorge, set out for another Clifton mainstay, a visit to Bristol Zoo. I used to visit as a child but hadn't returned for decades, and soon discovered that this would probably be my last visit to its current location, where it has been since 1836; for various reasons, including the effects of the pandemic and the provision of a more suitable environment in the zoo-owned Wild Place Project to the north of the city, it is to close later this year, making the visit a suitably elegiac one.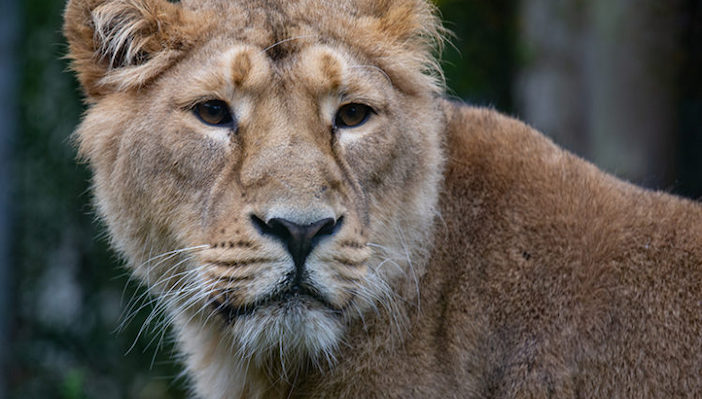 It was wonderful to see the family of silverback gorillas (on, appropriately enough, 'Gorilla Island') and the aptly named 'Seal and Penguin Coasts', but there was something rather poignant about seeing two magnificent Asiatic lions confined to a relatively small space in the 'Top Terrace' area of the zoo immediately by the entrance, and I can only hope that the zoo's new incarnation gives them, and their fellow creatures, the suitably grand setting that they deserve.
All this animal-watching inevitably led to hunger, and so we headed off to one of Clifton's most delightful places, the Bristol Lido, which is a carefully restored Victorian lido. A mixture of privately owned swimming baths and stylishly chic bar-restaurant, the culinary side offers either relatively simple tapas dishes or more sophisticated a la carte options, all of which can be enjoyed while you watch the swimmers brave the elements – and the pool is heated, so it's not too hardy a task.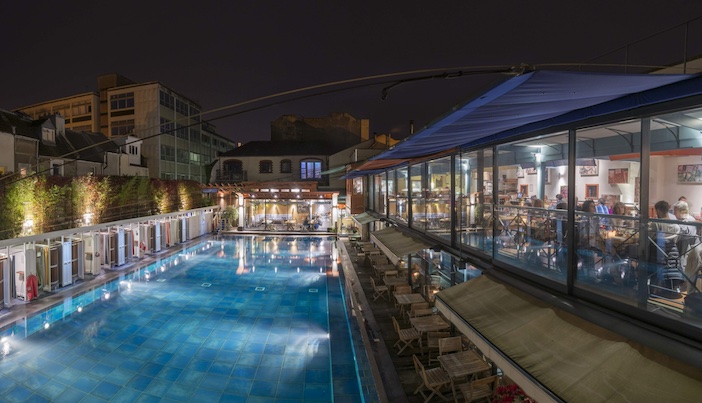 We would have liked to sample the delicious-sounding likes of wood-fired scallops and roast pork belly with quince aioli, but this is a very adult-oriented menu, with no accompanying children's options, and so there we ended up keeping our daughter happy with a smorgasbord of dishes from the pool bar tapas menu. We certainly didn't miss out. The absolute highlights included sublime hummus and taramasalata, wood-fired flatbreads that mopped up everything with flair, delightful small plates of fennel salami and Iberico chorizo, and a quite wonderful burrata dish.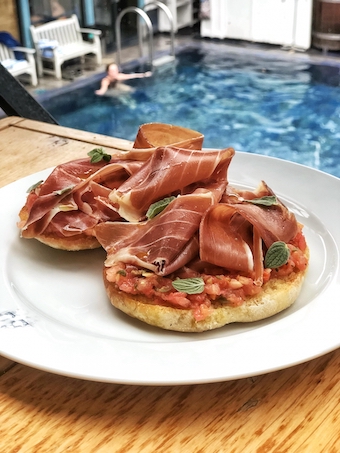 Our nod to being grown-up was to have a couple of excellent French 75 cocktails, which had a pleasingly tart sharpness to them, and then a bottle of the fine Rag & Bone Riesling accompanied everything in a suitably adult fashion. We looked at some of our fellow diners who were merrily getting stuck into their wine and cocktails on the Tuesday lunchtime that we visited, and felt a sense of sublime envy. Oh, to have such a pleasantly indolent existence!
But it was time to head home, albeit not before a last walk round the Victorian and Georgian splendours of Clifton. Bristol remains one of Britain's hippest cities, a riot of woke politics and craft beer and vegan food – and a scourge of statues – but there is something pleasantly timeless about its more sedate heart, where one can continue to enjoy the civilised existence that our forbears did. May it continue so forever.
Alex stayed at the Avon Gorge by Hotel du Vin. For more information, including details of offers and events, please visit www.hotelduvin.com. For more ideas about what to see and do in Bristol, please visit the official tourism website at www.visitbristol.co.uk.