On 8 July 1961, a 19-year old showgirl named Christine Keeler dived into a swimming pool at Cliveden, apparently naked, and so impressed the Secretary of State for War John Profumo that the two began a love affair which would later end in Profumo's disgrace and resignation and the eventual downfall of the government.
Sixty years later, Cliveden remains a place redolent with both great expectations of style, taste and luxury, and with the historical antecedents of scandal and decadence that make a visit here so much more than a minibreak away. It's a British icon, where extremes of beauty and elegance meet three and a half centuries of bad behaviour – and do so with chutzpah to spare.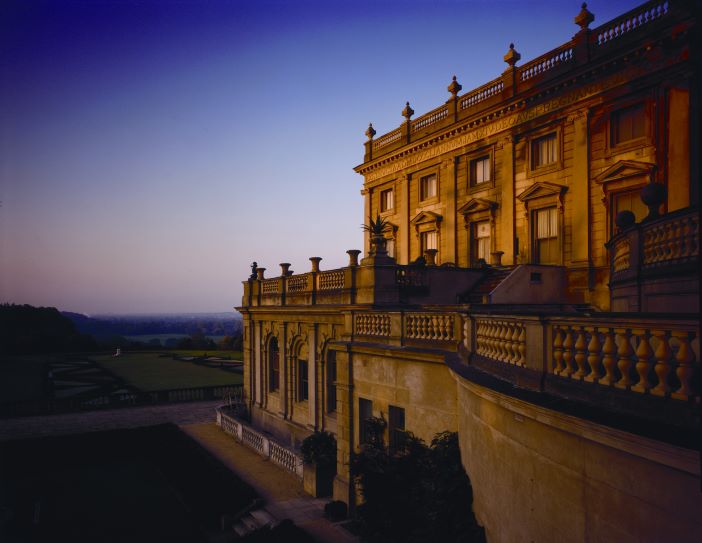 I hadn't been to Cliveden since 2015, when my wife was pregnant with our daughter Rose; this rather necessitated taking it easy on the wine and champagne that so liberally flow from the hotel's well-stocked cellars. But some things never change. As soon as one heads up the lengthy drive and sees the Charles Barry-designed mansion loom ahead, it is impossible not to let out a happy sigh of recognition and relief.
You know that you will be in the best of hands at every single step of the way, and this is something that is impossible to fake. It's not for nothing that you're referred to as a 'house guest', rather than the more impersonal 'hotel resident'. You are taking part in a tradition that existed long before Keeler and her moonlit dip; from Cliveden's first (and notoriously decadent) owner George Villiers, 2nd Duke of Buckingham, to the present day custodians of the hotel, it is hard not to feel that you walk amidst the spirits of the great, the good and the notorious.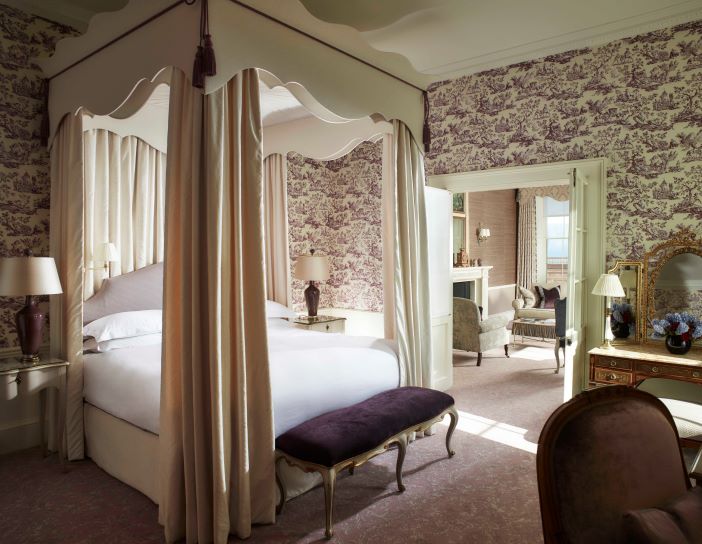 We were quartered in the Shrewsbury Suite, overlooking the hotel's almost painfully beautiful Parterre Gardens; one walks in to find fruit platters, a half-bottle of Laurent-Perrier winking at you in an ice bucket, a sumptuous four-poster bed and views over the Parterre and the hotel's main entrance. Everything from the toile de jouy upholstery to the splendidly appointed sitting room seems custom-designed to impress and delight.
None of this is accidental; it takes skill to run a hotel as well and as timelessly as Cliveden, but the staff are as well-drilled as military men and women. Not that they're not friendly; one is pleased to find genuine warmth and good humour from everyone we meet, from the jolly porter John to the reception and restaurant staff. You are a house guest, after all, not just a fly-by-night resident.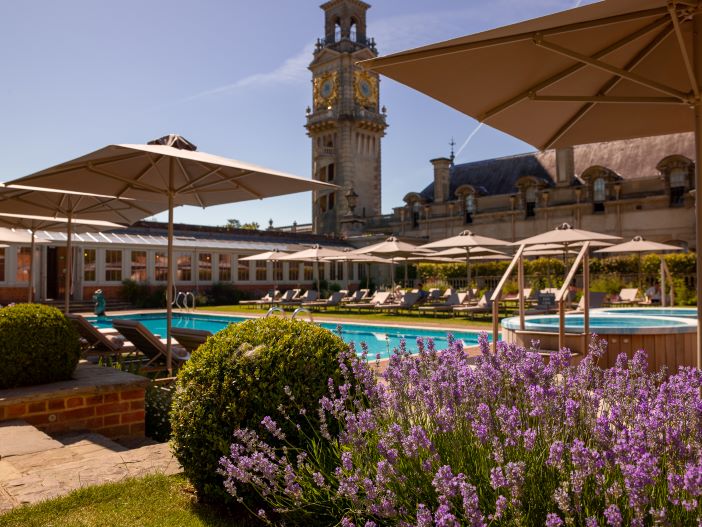 After a wander round the gardens – maintained by the National Trust, and so a more egalitarian affair than the house itself – we wander over to the spa, to see if we can summon up the spirits of John 'n' Christine. No phantoms are forthcoming, but I am treated to what is known as a 'Cliveden Recovery Body Treatment', which ends up being a combination of body scrub and back massage, which is suitably vigorous and relaxing in equal measure. Feeling like a new man, I promptly head into the indoor swimming pool, only to discover that my delighted daughter has swum unaided for the first time. Clearly, there literally is something in the water here.
We drink the Laurent-Perrier in our room, toasting the Parterre as we do so, and then it's downstairs for a bracing aperitif in the Library Bar, an oak-panelled refuge for the chronically bookish. My wife and I order a couple of appropriate cocktails – the Cliveden 66 for her, a champagne and gold-leaf concoction, and the strawberry liqueur infused 'Profumo' for me. I felt distinctly Cabinet Minister-ish as we walked into the grand dining room next door to sample new head chef Chris Hannon's menu, and dinner was fit for a Parliamentarian.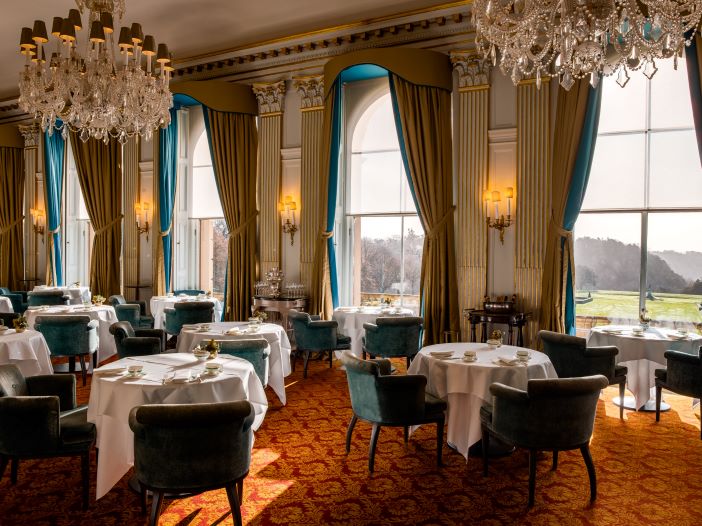 Excellent starters of cheese souffle and seared scallops were followed by confit artichoke and estate venison, and the sommelier's recommendation of a bottle of Luigi Righetti Amarone was an extraordinarily welcome one. In fact, the only oddity in our excellent dinner was that the dessert of Valhrona chocolate delice was accompanied by 'estate inspired ice cream', which had no discernible flavour whatsoever; perhaps this was a nod to Cliveden's quicksilver identity, in which the march of progress has led to a near-constant sense of evolution.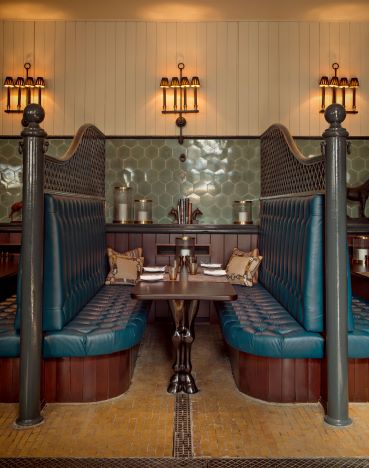 We slept splendidly well in the four-poster bed, and after a fine breakfast with appropriately Astor-themed dishes – the full English is called the Lord Astor, naturally, and it would have been scandalous not to have it – I have a quick chat with Hannon about his plans for the restaurant; his ambitions are far from modest, but he is a talented man and I look forward to seeing them come to fruition. But after another swim in the outdoor pool, we have a final treat to come in the shape of lunch at the hotel's more casual restaurant, the Astor Grill.
It's a new addition since our last visit, situated in what used to be the stables, but it is hard to think that any stables has featured such lavishly comfortable blue leather banquettes for its residents, nor such splendid food and drink. The well-constructed menu alternates between brasserie staples – a fine ribeye steak was accompanied by Café de Paris butter and superb triple-cooked chips, and a starter of goat's cheese on sourdough bread was the stuff of Gallic dreams – and modestly innovative touches, such as a sharing board of breads with fine focaccia and delicious red pepper hummus.
But my inner conservative was more than sated by the well-chosen selection of wines by the glass – New Zealand Sauvignon Blanc and Malbec were both superb – and with the final treat of a summer berry trifle came the sad realisation that we would soon have to leave all this wonderful stuff behind.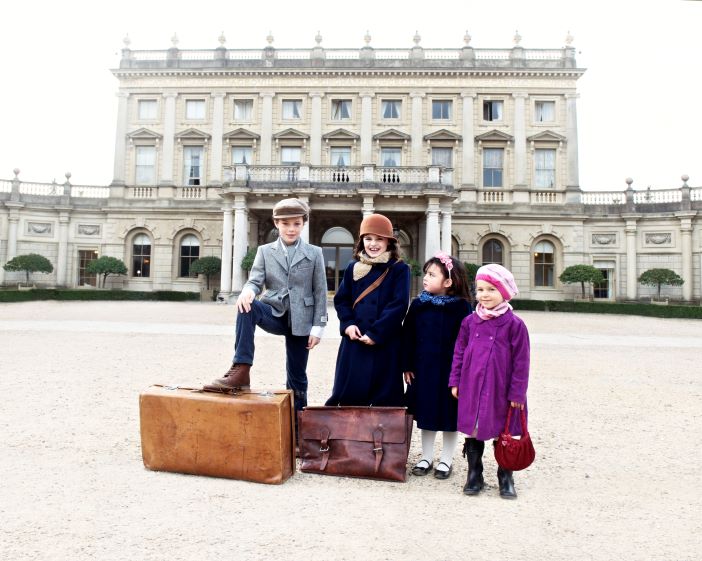 Bags were packed, fond farewells said, and although no embraces were thrown, we all knew that we would have liked to do so, but propriety – in rare supply in the old days here – has to prevent such things from taking place. But as we took our leave of Cliveden, there was solace in John's jovial parting remarks. 'You'll be back', he said cheerily. 'Everyone always comes back.' I can only hope – and based on past experience, anyway, it has proved true – that he is right.
Cliveden House & Spa, Taplow, Berkshire SL6 0JF. For more information, including details of vintage launch boat trips, picnics, and their exclusive offers, such as the Astor Dine & Stay packages and the Iconic Road Trip, please visit www.clivedenhouse.co.uk.