Tucked away in a Mayfair side-street, just a short stroll from Green Park, St James's Hotel & Club has its roots firmly entrenched in the notion of travel. Founded in 1857 as a member's club, by theEnglish aristocrat Earl Granville and Marchese d'Azeglio, a Sardinian Minister, it was intended as a London base for travelling diplomats. Boasting Winston Churchill, Henry James and Ian Fleming among its members, 160 years on, and transformed into a hotel, it still attracts a certain – well-heeled – type of guest with an air of hushed exclusivity about it.
The overblown Victoriana of the exterior – it's all red-brick, marble columns and flamboyant white stucco work – sets the scene. Inside, however, contemporary design is showcased with glossy cream floors, statement lighting and leather-padded stairways give an opulent feel. Bedrooms – there are 60 of them – are also sophisticated and sleek – silk wallpapers in mushroom and taupe, crystal bedside lamps and dove-grey velvet bedsteads are pared-back yet utterly luxurious. The scheme is further elevated with Murano glass chandeliers, lacquered black furniture and jewel-coloured accessories, such as satin throws, cushions and bolsters in emerald, ruby and jade hues.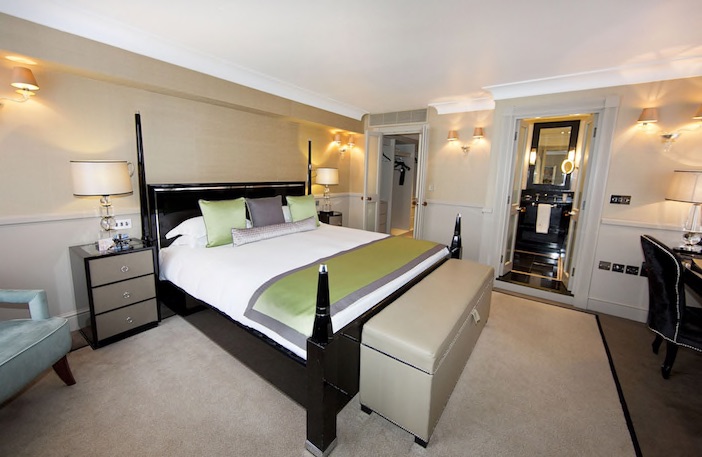 Slick monochrome bathrooms, meanwhile, have Penhaligons products and marble finishing, while suites have stylish living areas with velvet statement chairs and bespoke furniture. Book the Terrace Suite for something special – a sprawling space with its own open fireplace and private terrace overlooking St James's rooftops.
St James's Hotel & Club is perhaps best known for its dining, overseen by renowned head chef William Drabble. A highlight is Seven Park Place. Seating just 23, it is one of the smallest Michelin-starred restaurants in Europe and eating here is like finding yourself on the inside of a jewel-box. Rich upholstery, gilding, oil paintings and clashing wallpapers and textiles are wonderfully maximalist.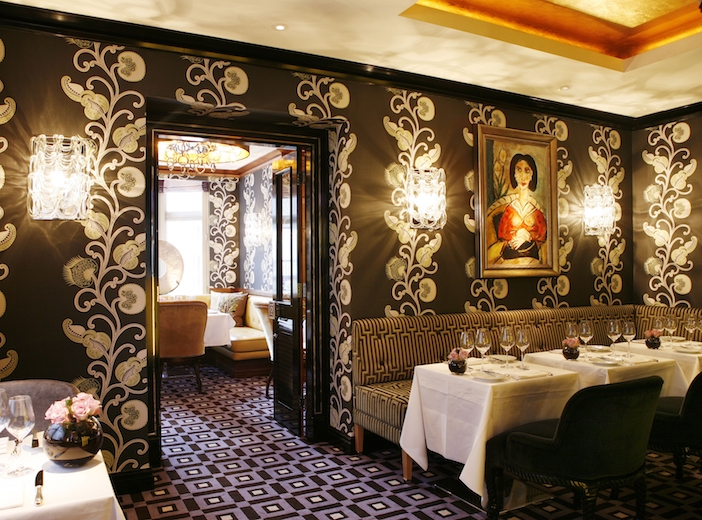 It's a fitting showcase for Drabble's contemporary French cuisine – his signature dish is a melt-in-your-mouth poached native lobster tail with cauliflower purée and lobster butter – although the restaurant will soon reveal a new sleeker aesthetic following an upcoming revamp.
"The restaurant will be slightly larger," reveals Drabble, "which will enable us to elevate the level of service that we give, while allowing us to continue to use the best ingredients and keep our customers coming back."
Awarded one Michelin star only one year after opening and four AA Rosettes, Drabble's focus is on using the best seasonal British ingredients – inspired by his childhood in Norfolk – and he says on "providing guests with a truly memorable dining experience".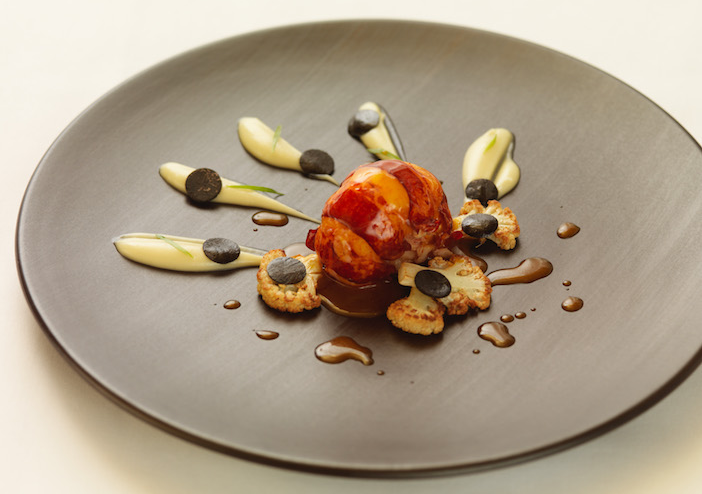 For something more casual, meanwhile, Drabble also oversees the Bistro and Bar. Just as glamorous – the spaces merge into each other and both showcase the hotel's rich collection of art, a range of 20th-century paintings, known as the Rosenstein Collection.
The Bistro's inventive dishes are based around a unique 'British Tapas' menu (think small bites devised out of great British favourites and produce: Welsh Rarebit, smoked haddock fish cakes and mushroom sliders), while the bar is modelled on a classic vintage-style cocktail bar – with a range of crafted concoctions to try. The 1857 Signature Cocktail, uses with City of London gin, Guanabana licquer, pineapple, lime juice and yuzu bitters, and gives a nod to the year when the St James's Club first opened its doors.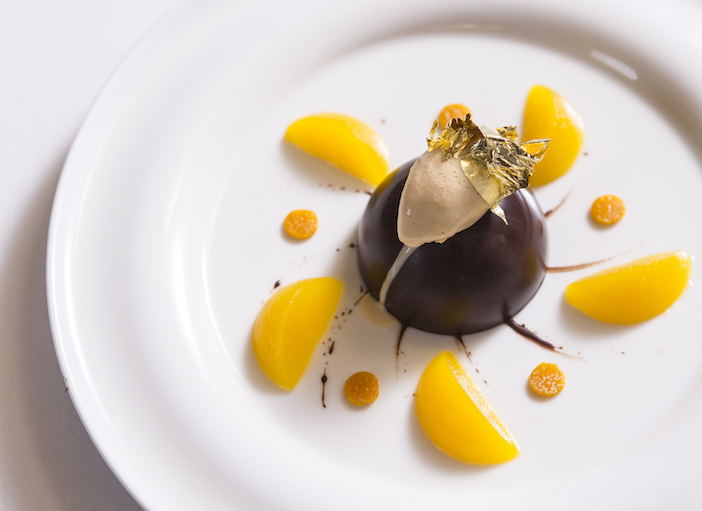 "You can never sit still," says Drabble when asked about how he maintains his high culinary standards. "You have to be continuously thinking and researching about what's next, talking with your suppliers and pushing them to go further as well. Travel, in particular, is important for new ideas. You will always see something, whether it's a different ingredient, a flavour combination that you never thought of, a way of preparing something – inspiration never stops!
St James's Hotel & Club, 7-8 Park Place, St. James's, London, SW1A 1LS. For more information, including more details on Willam Drabble, and reciprocal clubs, visit www.stjameshotelandclub.com.