'Live in Oxford, do you? Know the Cotswolds?' If I had a pound for every time this question had been asked of me, I would be a wealthy-ish man, although what with the rate of inflation this might be in doubt. But yes, I always nod, I do indeed know the Cotswolds, and usually venture a small joke that often falls on deaf ears. But when a well-to-do and sophisticated friend asked the same question, they ignored the joke and said, in rapturous tones, 'You've absolutely got to visit Dormy House. It's out of this world. Best hotel I've stayed at in aeons.'
My friend is a man who knows what he is talking about, and so it was with no little anticipation that I assembled my family at the beginning of June and set off to Dormy House, via the ever-charming village of Broadway – for my money, both the most picturesque and enjoyable of all the Cotswold destinations.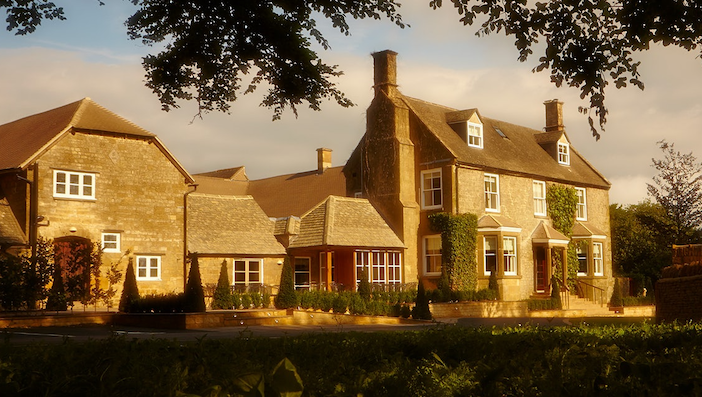 Upon arrival, you know that you're in the classiest place imaginable, not least because the views over the Malvern Hills are extraordinary. But the informal warmth and friendliness of the welcome we received and the casual but kind instruction to make ourselves at home was heeded immediately.
The vibe here is a cross between genuinely comfortable Scandi chic and classic English hospitality. Sofas are deep and squishy, but there are also collections of vintage Penguin paperbacks to be perused. We're staying in a courtyard suite, which is both exceptionally tasteful – all neutral colours and Temple Spa bathing products – and deliriously comfortable.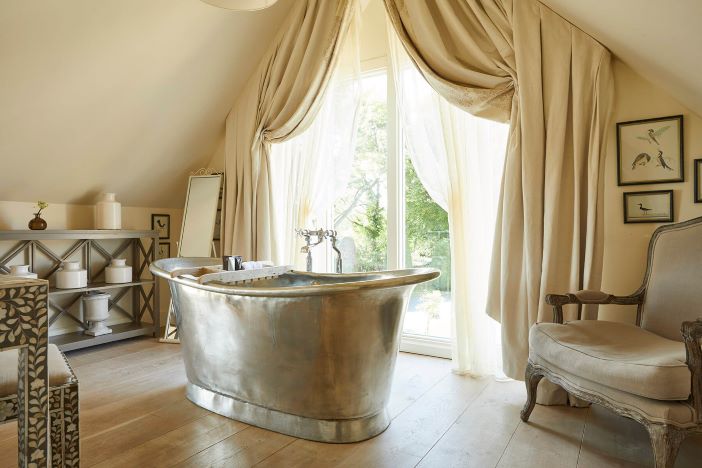 The complimentary minibar is a welcome touch, too, with top-notch Cotswold lagers and cans of Matcha Mojitos, courtesy of the hip brand Niche Cocktails. It's this sort of attention to detail that makes a stay here less a conventional break and more a truly fine-tuned one; this is definitely a luxury hotel that one could imagine staying in for an indefinite age.
Dinner looms, but first a trip to the spa and the swimming pool. And the spa here – the so-called 'House spa' – is a true marvel. The pool is one of the most stylish that we've encountered, being a mixture of elegance and luxury – and, thankfully for a child who is still learning the ropes of swimming, not being too deep. I managed to escape to the outdoor thermal pool, too, which managed to soak away all the cares and stresses of the day with aplomb. I could have stayed in the spa for days.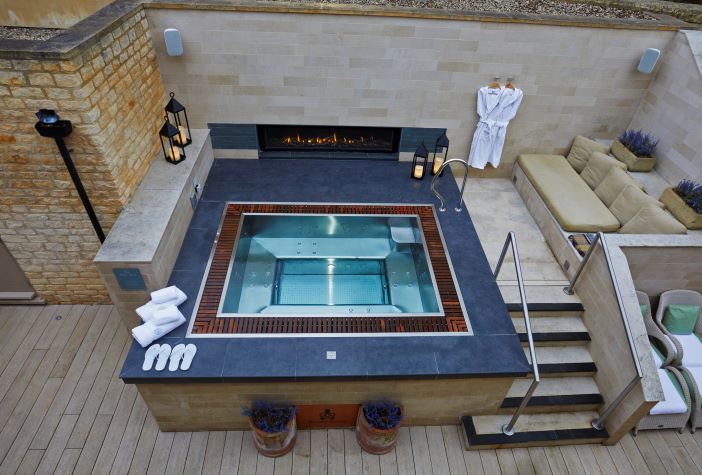 But this would have meant that I missed dinner at the Back Garden restaurant, which proved to be one of the most pleasant surprises I've had in aeons. I had no especial expectations from it (which was foolish, given the excellence of everything else about Dormy House), but when I turned up, I realised that the restaurant was the holder of a mighty three AA rosettes, meaning, in their terminology, that the place was considered to be an 'outstanding restaurant that achieved standards that demanded recognition well beyond the local area.' This proved to be an apt description of everything we ate.
There is a smorgasbord of delights before us, charmingly served by the friendly and genuinely funny staff, that encompasses everything from small plates of baby squid and the ineffably popular 'nudja to a fine confit smoked salmon, and then innovative, clever larger plates that nod towards a mixture of innovation and traditionalism. The veal T-bone steak, in particular, with a sauce that uses morteau sausage to surprisingly delicate effect is something that will be remembered for many years to come. And desserts are not neglected, either; the chocolate fondant with kirsch cherries is a magnificent blend of sweet-sour and sour-sweet. We could have stayed here all night and eaten more, but decorum has to be observed. Alas.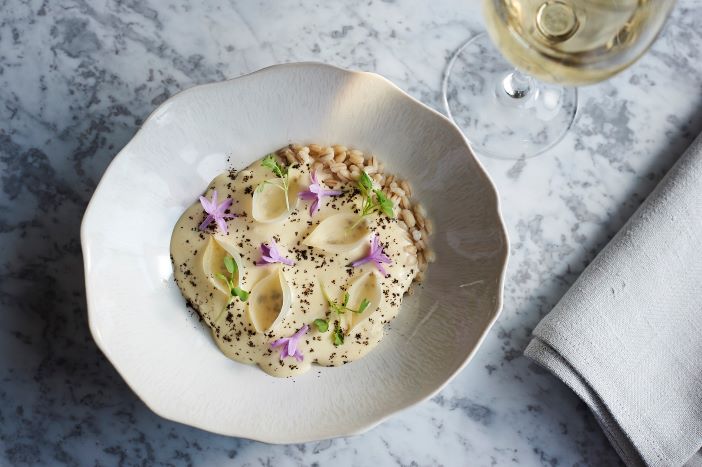 We slept superbly well, unsurprisingly, and after a predictably superb breakfast there was just time for a final swim and then time to depart. In a particularly stylish touch, every guest is given a parting gift of some shortbread and canned water – so much more environmentally friendly than plastic – and we bid farewell to our hosts with moist-eyed gratitude. Dormy House is that rare place, a truly sensational hotel that has a true sense of hospitality to it. Best hotel I've stayed at in aeons? It would be hard to disagree.
Dormy House is a member of the Small Luxury Hotels of the World. For more information, including bookings, details of their experiences and 'hillside hangouts', please visit www.dormyhouse.co.uk.