What makes a truly great experience in a hotel? For some people, it's a range of facilities and dining facilities that mean that you could hole up inside a building and not leave for a week, while never repeating a meal, spa experience or similar form of entertainment.
For others, it's the historic or cultural associations of a place to stay: there's undeniably a thrill to resting your head in a former palace or grand building associated with someone famous, or notorious for that matter. But for me, it comes down to having a truly luxurious experience for a day and night, in which you can remove yourself from all the cares and necessities of the world and float into an other-worldly cocoon.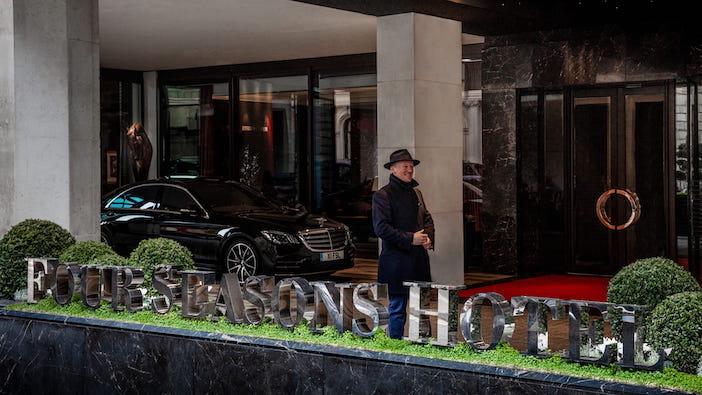 The Mayfair branch of the Four Seasons in London – 'Four Seasons Hotel London at Park Lane' to give it its rightful name – more than lives up to such an expectation. It might seem surprising to describe a five-star destination that jostles many of the capital's best-known establishments as relatively low-key, but there is a welcome discretion and attention to detail from your welcome that is far at odds with the more flashy attitudes of many of its neighbours.
From check-in to being shown up to your room, there's a happy sense of being treated as an adult by your peers, with top-notch service that's neither cringe-makingly servile nor offhand and disinterested. This is a hotel for grown-ups, you understand, from the Art Deco elegance of the building itself to the red velvet-inspired Pierre-Yves Rochon design of the public spaces.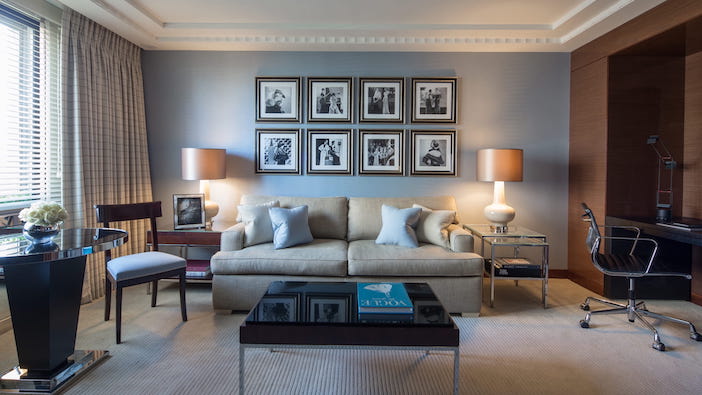 And that's before you get up to the rooms – some of which were recently given a once-over by the cutting-edge designer Tara Bernard, who has dragged the hotel into the 21st century with style and chutzpah to spare. There are all the expected accoutrements of grand suites that charge four-figure sums for a night's stay, including floor-to-ceiling windows with views of Hyde Park and Park Lane, wonderfully deep marble baths and a bed that guests could happily clamber into and never leave again. But there's also a welcome sense of individuality and fun here; the staff are polite and friendly but also warm, and a long-term stay here would undoubtedly be a pleasure.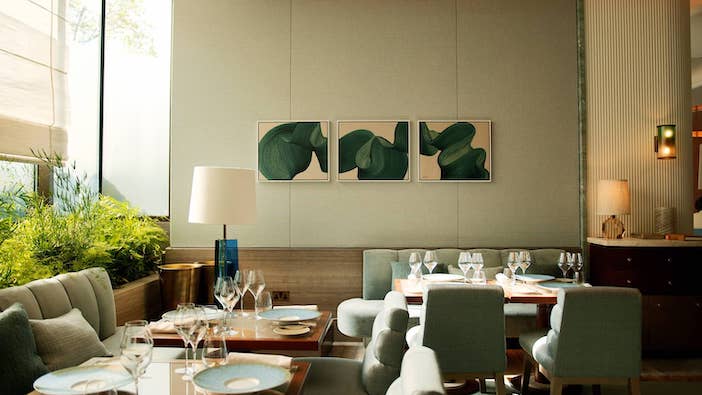 However, I'm only staying for a single night, and so it becomes my duty to make the most of the experience. The hotel is currently in the midst of changing its much-beloved Amaranto restaurant over into a new one under the care of the Michelin-starred chef Yannick Alleno (it opens this summer), and so I took the suitably decadent opportunity to enjoy a room service dinner of the very highest calibre.
The Lebanese-influenced mixed grill was a particular delight (oh, that half baby chicken is going to be memorable for some time to come), and accompanied by black truffled fries and an exceptionally good Loire Valley Sauvignon – a Sancerre by any other name – and finished off by a fine pistachio gelato, it sent me off to sleep in an exceptionally happy frame of mind.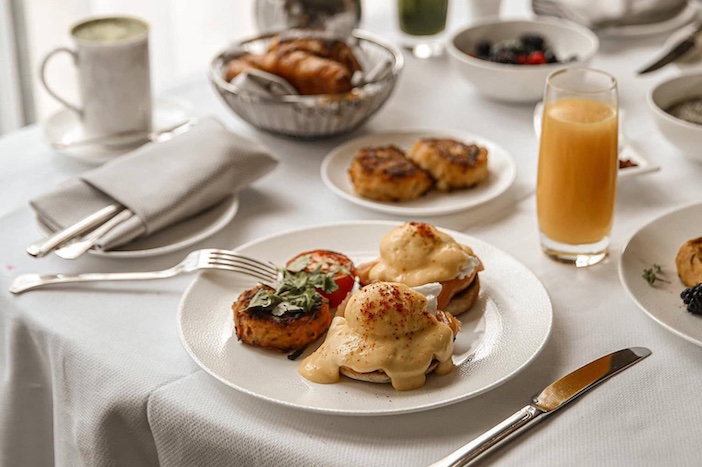 Breakfast the next morning was a similar delight – the Amaranto scrambled eggs, served up with guanciale, are a particular highlight – and then, after a brief look around the comprehensive tenth-floor spa, which must be one of the best in London, it was time to bid a sad farewell. The Four Seasons on Park Lane excels. There is no other word for it. And I expect that it will continue to do so for some time to come. Here's hoping, anyway.
Four Seasons Park Lane, Hamilton Place, Park Lane, London W1. For more information, including details of rooms and suites, rates and offers, please visit www.fourseasons.com.