Around twenty years ago, when the redevelopment of King's Cross began in earnest, there were endless bad-humoured jokes to be made about such an unlikely area's regeneration. The railway station was a byword for grittiness, the surrounding environs unspeakable and, generally speaking, it seemed to be the place that time had forgotten. The Great Northern Hotel seemed to epitomise the area's decline in miniature. Once, it had been a fine and prosperous place, opening in 1854 and catering to the needs of those who wished to travel to the North from London in suitable style. But over the years, it became an increasingly run-down and dispiriting place, a sad relic of its former glories.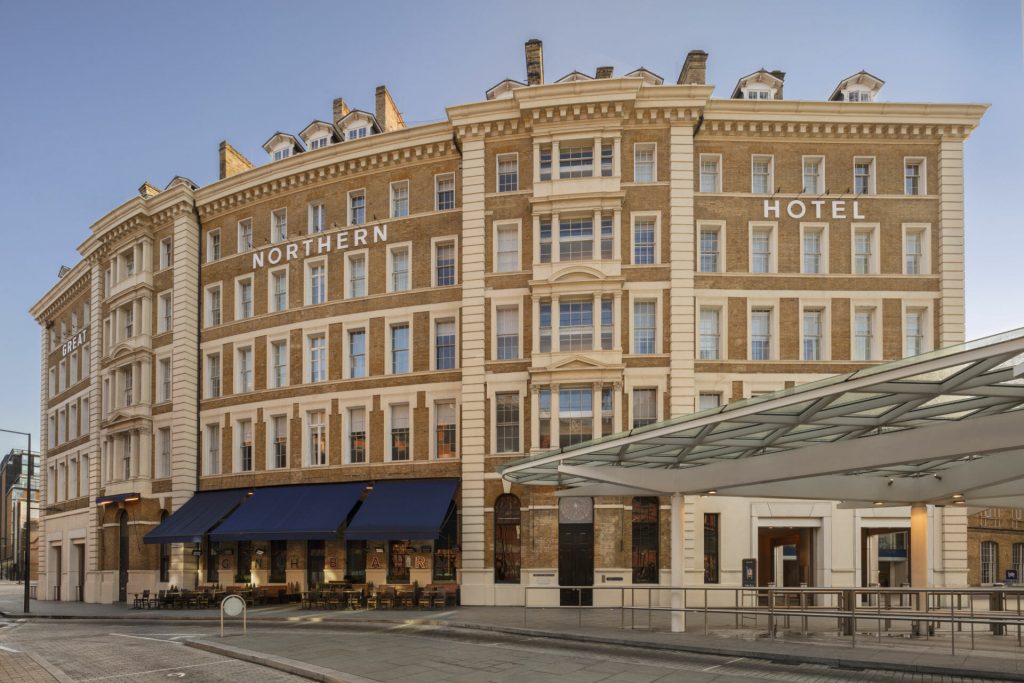 Thankfully, times change, along with the area. When the Great Northern was relaunched a few years ago, it was designed less as a flophouse for weary travellers and more as a stylish and chic destination. It has succeeded admirably. Although it was something of a forerunner – the Granary Square development, which has made King's Cross one of London's hippest areas, was yet to begin – it still has a unique combination of architectural splendour (it was designed by Lewis Cubitt, who was also responsible for the neighbouring station) and boutique charm.
There are aspects that will not be entirely to all tastes. The rooms are stylishly decorated but undeniably on the bijou side; this is not a place that boasts lavish suites, given the Victorian proportions of the bedrooms. You are staying in King's Cross, so there will inevitably be a certain amount of hustle and bustle outdoors. And, as ever with central London, none of this comes cheap. But the Russell Sage-designed splendour combines a trendy 21st century sensibility with enough nods to its 19th century heritage to make the whole thing feel timeless, and the beds are, as you would expect, wonderfully comfortable and accommodating.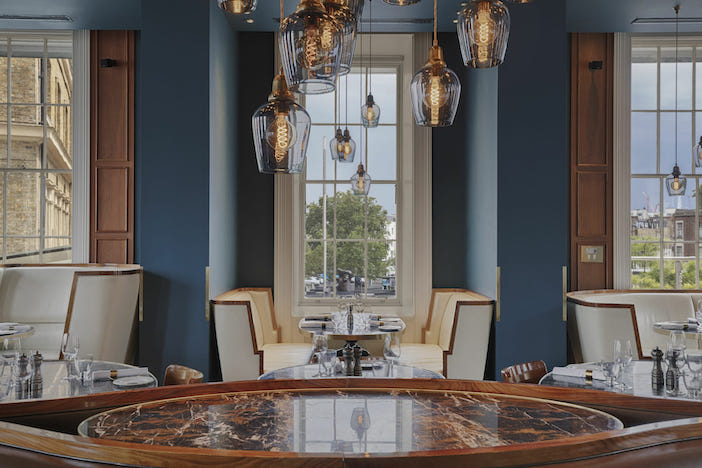 The Plum and Spilt Milk restaurant – its name taken from the colours of the Flying Scotsman's dining car – has been something of a destination establishment for some considerable time, and it's easy to see why. Its focus is on seasonal British cooking, served with flair but without fuss, and with friendly, never intrusive service. Starters of pea and mint soup and British asparagus are fresh, light and delicious, and mains of grilled Barnsley lamb chop and the intriguing picanha steak are left to speak for themselves, with only the most sympathetic and lightest of garnishes. The wine list is well chosen and has a pleasingly British emphasis; a carafe of Essex Bacchus is light and refreshing, whereas my ordering the Malbec to accompany the mains is met with a nod of approval and 'good choice, sir'. I almost think I've done something impressive.
Breakfast after a restful sleep is similarly pleasant – the Eggs Benedict is easy to recommend – and then it's off on my travels once again. But this splendid and atmospheric place is the very regeneration of King's Cross in miniature – from somewhere that you would pass through swiftly and reluctantly to a destination that it's awfully pleasant in to linger in for a few days. Long may it continue.
The Great Northern Hotel, King's Cross St Pancras Station, Pancras Road, London N1C 4TB. For more information, including details of offers, and for bookings, please visit www.gnhlondon.com.