It sometimes seems as if London has hotels that are themed around every kind of strangeness imaginable. People have long since wearied of mere luxury, so we have the Hard Rock Hotel (hard rock, as the name implies), Rubens at the Palace (royalty) and even the Ibis Styles, which pays a somewhat unlikely homage to the London Underground system. But the Great Scotland Yard hotel offers one of the strangest five-star experiences that I've ever encountered in a place to stay.
As the name might imply, the theme here is not merely the usual luxury that one associates with the perennially high-end Hyatt Group, but crime and punishment, given that the building was once the headquarters of the Met. Welcome to that most unlikely of places: a police-themed hotel.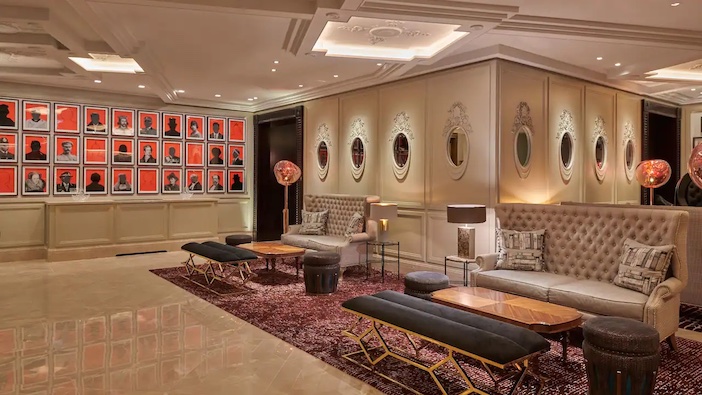 While this isn't quite as unexpected an idea as it initially seems (the Malmaison in Oxford is located in a former prison), the commitment to the eccentric starts off in the lobby, where you are confronted by various artefacts, proudly displayed in glass cases and topped off by endless black and white mugshots. Some of these verge on the deeply surreal.
There are 19th century poison bottles, a vintage barrister's wig, and, most magnificently of all, a hardwood polychromed police truncheon, with the date vaguely described as lying sometime between the 1840s and 1920s. All of this is disconcerting, to say the least. But how does the hotel work as a place to stay, rather than a curious exercise in punishment-themed novelty?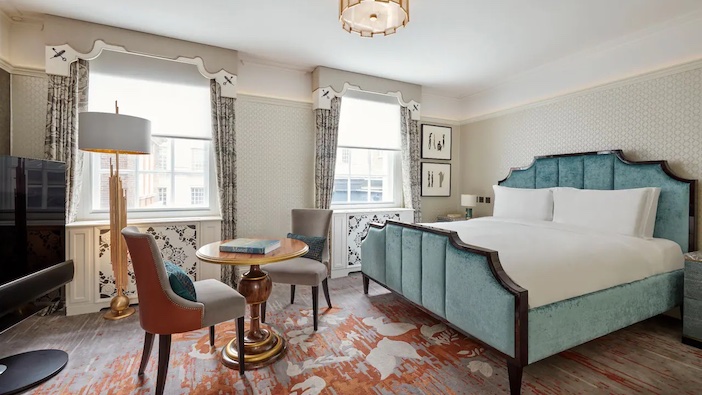 All the usual comforts and luxuries of a five star hotel are here; the room features a splendidly comfy bed, a shower that one could happily wander around and, that most refined of luxuries, a Japanese loo, which if you haven't had the pleasure of experiencing should be sampled as soon as possible. There are a few strange lacunae for a hotel of this nature – one might expect a bottle of water in the room, especially in such warm weather, but there is none to be found and no minibar either – but I had to assume that it had been pinched by some quick-fingered East End miscreant.
I ventured downstairs to the excellently-named bar The 40 Elephants (called after a legendary gang of East End female villains) to sample a few of the house cocktails, all of which have criminal-themed titles; thus the 'Strawberry Smash and Grab' is a short, refreshing strawberry and gin-based number, and the 'Indian Summer' is a novel take on the traditional gin and tonic, using lemongrass-infused gin to make for the kind of drink that one can imagine rulers of the Raj knocking back in the 19th century. Rounding things off with the whisky-based Black Diamond makes for an entertaining pre-prandial diversion, all of which sets one up nicely for dinner elsewhere.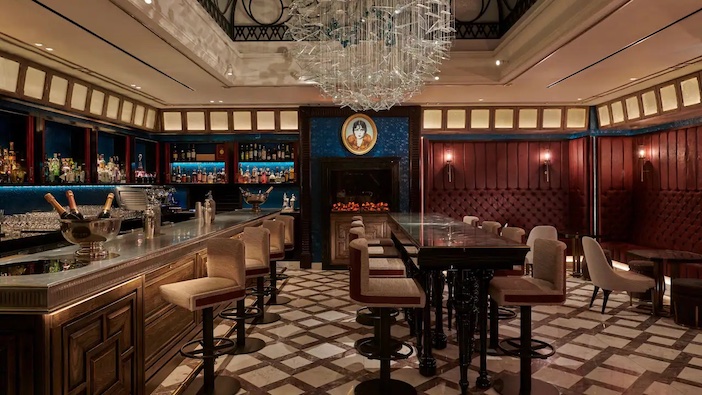 There are numerous excellent places roundabouts, but my spot of choice is the excellent Bedales of Borough in Borough Market, a short stroll away over the bridge. Bedales has long had an exemplary reputation for both food and wine, and, joined by my friend Gustav, we make short work of a variety of delicious tapas and charcuterie; something of a house speciality here.
We revel in perfect chorizo, fine ham croquettes, some exceptionally fine burrata and some of the best stuffed courgette flowers that I've ever tasted, accompanied by a fine selection of wines by the glass. I can especially recommend the superb Fiano and the Kefalonia Robola from the white selection and a particularly good Australian Cabernet Sauvignon from the red end of the menu; it all makes for a particularly pleasant evening, even if I do have to put up with Gustav's jibes about 'a house of correction' and the like for some time.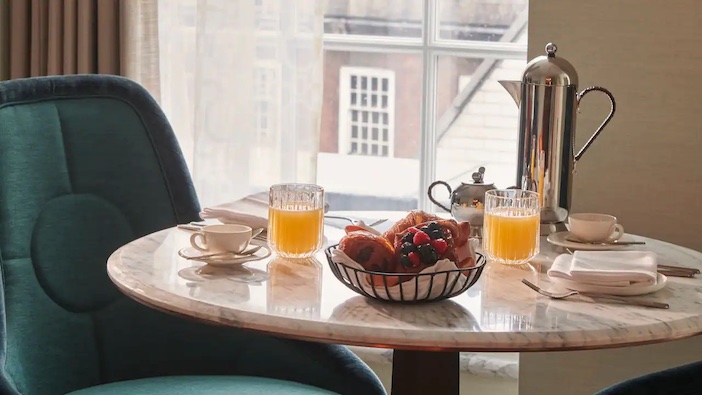 Nonetheless, when I wake up in Great Scotland Yard the next day, having slept rather better than the generations of malefactors who were once faced with the police truncheons, I feel well disposed towards it in all of its surreal glory. After all, how many of us can say that they have spent a night somewhere with all of these memories and ghosts – and not only live to tell the tale, but come away somewhat the richer and more edified for the experience?
Great Scotland Yard, 3-5 Great Scotland Yard, London SW1A 2HN. For more information, including details of offers and special events, and for bookings, please visit www.hyatt.com.