One cold, bright Thursday afternoon, I am sitting in my suite on the seventh floor of the quite splendid Grosvenor House hotel, one of the most iconic buildings in London, and I am writing an Arbuturian article. So far, so good. However, there are a number of knocks on the door that interrupt my quiet contemplation. Firstly, there is a man who wants to know if I've had anything from the minibar. 'Not yet, but I'm working on it.' He retires satisfied.
Then there are a couple of charming women who come in to bestow a platter of fruit and a chocolate dog upon me; both are appreciated, if slightly unexpected. And then, last of all, there's another duo, who enter to 'water the orchids'. I've never heard that one before, but then life throws up endless joys and surprises, and why should orchid-watering not be one of them? One of them remarks upon the name of the suite I'm in, the so-called 'Howard suite'. 'Oh, that's named after Howard Hartley. Lovely man. He retired last year.'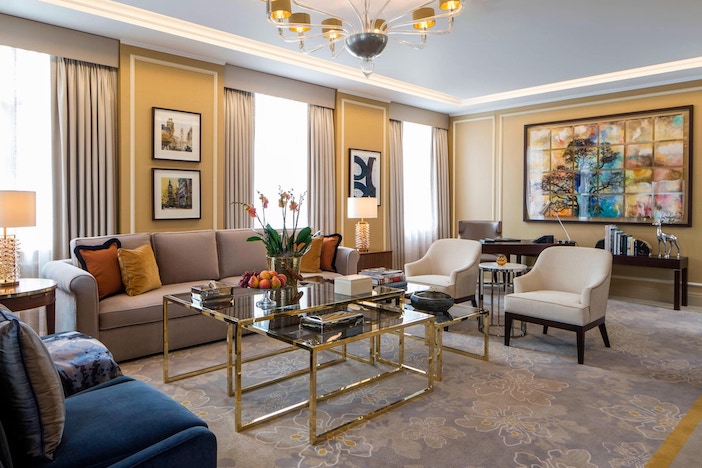 Welcome, then, to Grosvenor House, where the usual expectations of plush five-star luxury are mixed with something a little more English – a little more eccentric – to rather splendid effect. If it isn't people coming in and out of your suite as if you're at nearby Piccadilly Circus, it's the way in which the casual offering of every kind of luxury that you could desire is simply there for the taking.
This is reflected both in the way in which the hotel contains not one but three high-end restaurants – the JW Steakhouse, the Middle Eastern spot Rüya and Richard Corrigan's Michelin-starred Corrigan's Mayfair – but a cornucopia of other places to eat and drink. I popped into the suitably luxurious (and, naturally, exclusive) guest lounge for breakfast during my stay, and was fed everything from Clarence Court scrambled eggs to about the best green juice I can remember drinking. This is a place of enormous comfort, of course, but it's also somewhere that takes a real delight in going the extra mile to make its guests happy, as opposed to merely satisfied.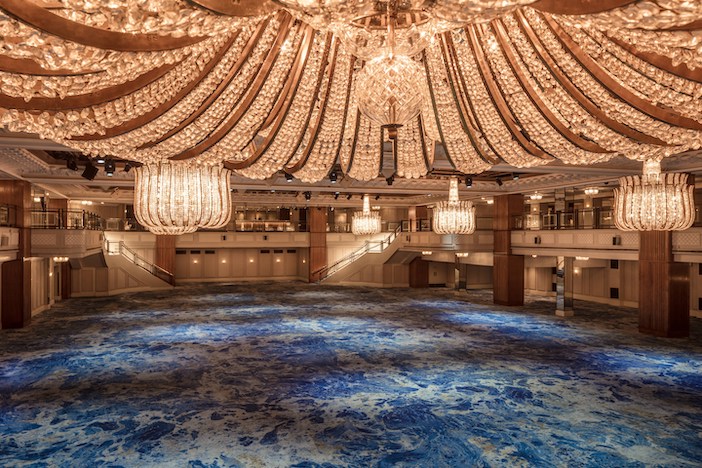 It helps, perhaps, that Grosvenor House also doubles as one of London's leading venues for the grandest and glitziest events in the country. The Great Room, lurking in a subterranean area, began its life as an Art Deco skating rink, where it played host to guests and celebrities who included my bete noire, the Prince of Wales-turned-Edward VIII-turned Duke of Windsor. Life and changing situations altered its usage, so now it's playing host to any number of the great and the good on any given night. Yet I have not been invited to whatever A-list shindig is taking place that evening, and so I retire to the Howard suite once more, in need of an early night.
Ordering room service in hotels like Grosvenor House can often be something of a lottery. However, ordering the scallop and mushroom linguine and a half-bottle of Nyetimber seems a safe bet, and it soon transpires that my caution was misplaced. Not only is the food exceptionally nice, easily as good as many of the high-end Italian restaurants that lurk nearby in Mayfair, but there was something deeply and hugely enjoyable about having delicious pasta with one of the very finest of English sparkling wines in the comfort of one's own room; it's one of those experiences that should not be over-indulged in, but should be enjoyed a reasonable amount, just to keep one's hand in.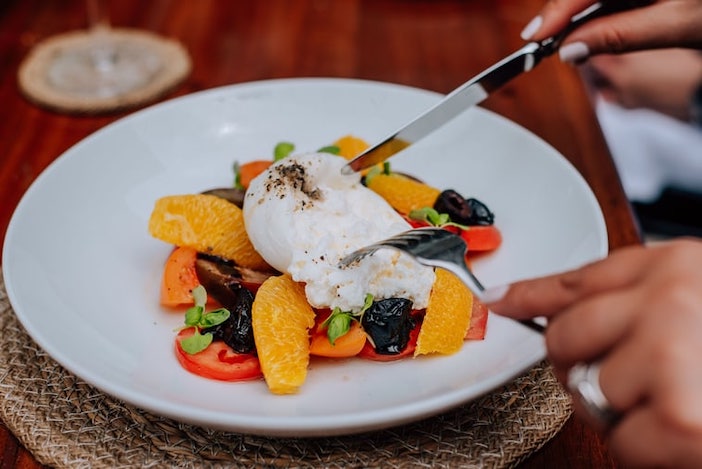 I slept wonderfully well in a bed that was far too large for one person – and the Bulgari products in the bathroom were highly welcome, too – and did not want to leave the next day. But leave I did, with much weeping and gnashing of teeth. Grosvenor House, then, is that rarest of things, a place that is as much an experience as it as a hotel. One arrives as a stranger and leaves as an honoured guest. I am looking forward to my next stay there immensely. It can't come soon enough.
JW Marriott Grosvenor House, 86-90 Park Lane, London, W1K 7TN. For more information, including details of rooms and suites, and current offers, please visit www.marriott.co.uk.