Hart's is on a private estate, which makes it a bit special from the get-go. Pretty much in the thick of town – it's off Maid Marian Way, for goodness sake – the boutique hotel nestles in its own peaceful enclave, and is all the better for it. One of Nottingham's best kept secrets includes a restaurant separate from the main building itself. Hotel and eatery are worth visiting exclusively; together they're a must: modern without being soulless, trendy without being naff. Garden rooms lead onto the delightful …er… garden, which offers panoramic views of this sprawling city.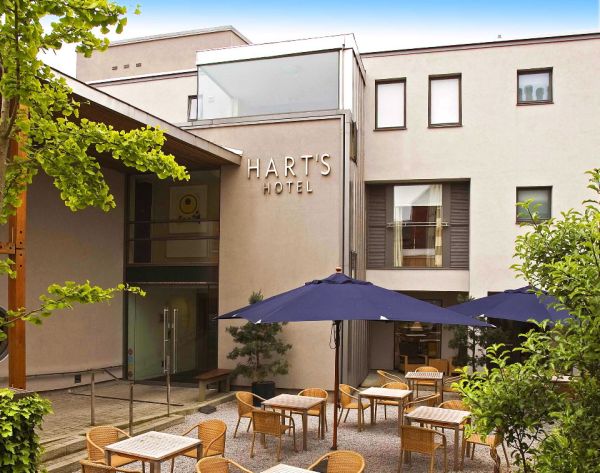 I'm not sure what my wife is expecting by the time we arrive, (I've been banging on about what I've heard of the place on the drive up here). Thankfully, I haven't oversold. She is immediately impressed with our room, "I love those ventilation grills you can open in the bedroom, so much nicer than aircon"; she is impressed with the bathroom, "The White Company, very solid"; she is impressed with the aforementioned gardens, where we even have our own patio furniture outside the room, "You can have a cigar out here tonight and I can lie on the bed watching telly!" An excellent start.
The genial Tim Hart, who has an uncanny eye for detail, is the man behind the hotel and its big sister further south, Hambleton Hall. Bread from the Hall's own bakery is to die for. It's shipped daily to Hart's and crumbs, if you'll pardon the pun, is it good. From sourdough to Manchet (a soft breakfast roll), date and walnut loaf and beyond, this is artisan breadmaking at its best, with traditional recipes and cooking methods employed. There's even fluffy baby breakfast muffins, for heaven's sake.
Rewind. Having ensconsced ourselves in our Garden Room, we go for a wander around The Park Estate (private, did I mention?). There are a lot of big houses and reassuringly solid cars. The city itself holds fond memories for both of us. The good wife came to uni here, and I came to visit her.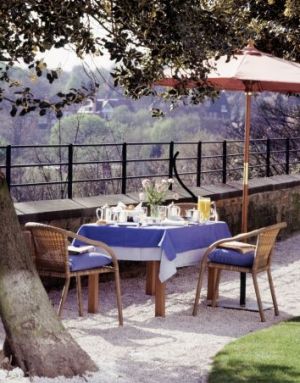 I've been back virtually every year since to watch Test Match cricket too, so happy, booze-soaked memories abound.
We wander down to the Sir John Borlase Warren, a ridiculously-titled but nonetheless excellent boozer just up the road from Hart's. A great selection of malts and beers awaits you here and the elevated decking out back is a delight on a summer's eve – which, thankfully, in this largely sodden summer, this one turns out to be. Suitably refreshed, we wander 'home', still pretending we live here.
Hart's restaurant is in a separate building away from the hotel proper, housed amongst the precincts of the former General Hospital. Small and welcoming, it has an excellent daily fixed price dinner menu at £26 per head as well as a tempting A La Carte. Amontillado sherry plumbs the depths of my hunger while I peruse the menu and then, joy of joys, let the feasting begin. Fricassee of Girolles, lobster salad, pan-fried sea bream and spinach, confit of duck – and, of course, plenty of bread – provide the canvas for the night's masterpiece. Confit is spectacularly good. Crispy duck skin, unctuous leg meat. This is the kind of cooking one can never tire of – small portions of delicate flavours that intertwine to create a lasting gastronomic memory. The wine list is refreshingly direct, with easy to dissect sections and mature bottlings offered at reasonable markups. We settle on a Rioja from the early 2000s for twenty five quid which adds the warmth and colour of a night in Madrid. Cheeseboard and fine coffee add a signature with a flourish.
A short stroll under the starry night sky and I am resting in my seemingly private garden, listening to a soft breeze sough through the leaves of nearby trees. Hart's is a lighthouse in potentially stormy seas. Steer around the rocks, cruise into this bay of tranquility and enjoy one of the finest short stay experiences you could wish for.