Visiting a ski resort without any intention of skiing is a bit like going to a wine tasting without any intention of tasting the wine. It's an odd place to be. Sure there are other distractions when en piste (wine, for instance), and so it was with some this justification I took off to the Austrian skiing town of St Anton. I don't ski and had no intention of taking it up but the 'distraction' was the new luxury hotel opening that was Hotel Tannenhof. I'm a sucker for swish.
At first sight, the hotel was not as glitzy as I had expected – it is one of just 13 five-star hotels in the whole of Austria – so I had high hopes. The ubiquitous Alpine timber façade was a tad flouncy and more chalet than chic. But, as in all the best travel experiences, those expectations were overturned the minute I walked through the doors.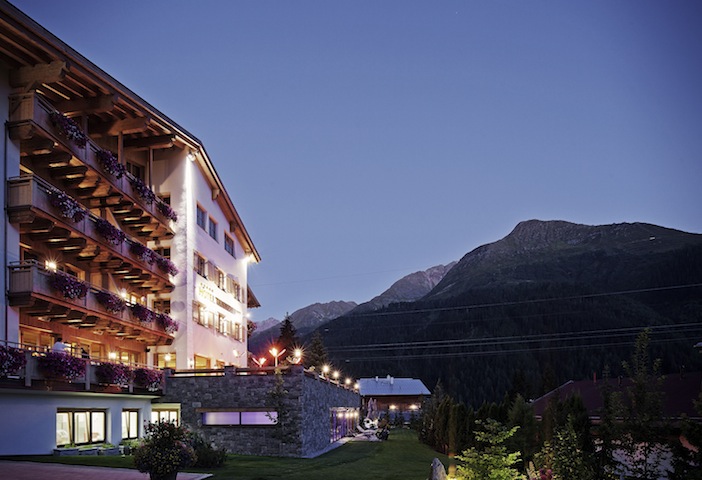 Aiming to be an upscale home-from-home, the hotel, which opened its doors early this year, was boldly converted from a 23-room hotel to just seven suites. The owners wanted to recreate its heyday of the 1960s, when it was a hub on the skiing-scene, renowned for its good food and après-ski party vibe (hence the traditional exterior, which, it turns out, had been knowingly restored as a nod to its past life as a tavern). With an investment of €9m, they have stripped it back and restructured the building to create an intimate boutique offering, fitting for today's savvy, well-heeled travellers.
There's a small army of 20 staff catering to a maximum of 16 guests at any time (in fact if you have the budget and enough friends you can hire the whole hotel out, as Dragon Peter Jones did the week before I stayed). Rather than feel outnumbered, though, service is discreet and polished – an Austrian fusing of German efficiency and Italian warmth. It's the kind of place where you can order off-menu without any fuss, where a pair of reading glasses will be sourced for you if you have lost your own and where spa treatments are miraculously invented to suit that back complaint you mentioned at breakfast.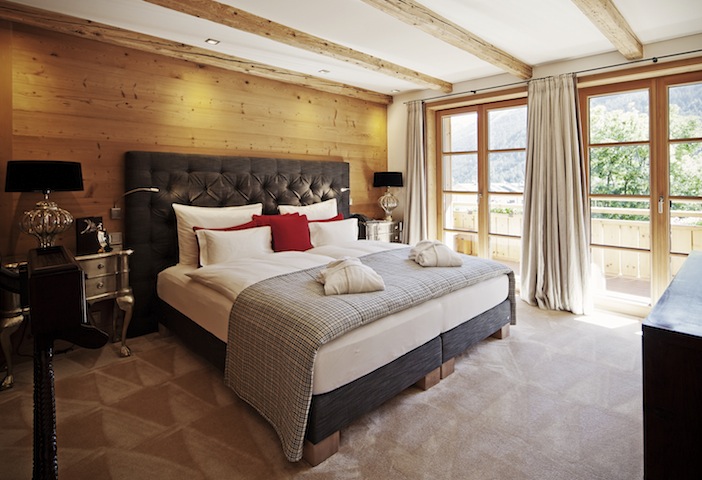 The attention to detail continues in the elegant design. Suites are expansive and akin to sumptuous apartments. If you wanted, you could dance a waltz in the huge dressing rooms (to a soundtrack from the in-room digital music system), cha-cha around the spacious bathrooms and right into the arms of the oversized rain-dance shower. Freestanding baths made of pressed stone (so that the bath water stays hotter for longer), open fires that are stocked and lit twice a day in winter, crisp Austrian linens and deep carpets add more than a touch of luxury. You'll also find an all-inclusive mini-bar featuring local delicacies (a nice touch no matter how deep your pockets are), rolling art exhibitions throughout the hotel and balconies offering panoramic views over the mountains. Each of the seven suites is based on a similar design ethos but with differing colour palettes – think silver and plum, stone and terracotta, black and gold. Individual 'statement' pieces of furniture – a French chest here, an English tartan armchair there – add a sense of personality. Downstairs, in the public rooms, guests can mingle in the intimate bar with its cosy roaring fire, or retreat for a game of pool in the library, if they wish. It's all utterly cocooning.
Talking of which, the real highlight here is the spa, tucked away at the bottom of the house and a mighty distraction from the skiing on offer. Whether you indulge in a dedicated spa package – such as the new five-day Lifestyle Detox or just sample one treatment, it's a must. Personalisation is key here so guests are given an initial in-depth consultation and your therapist adapts each treatment to your likes or dislikes. For a little local flavour, try the signature Healing Stone Massage Ritual. It uses silver quartzite, hot basalt stone from local rivers and Tyrolean zeolite minerals combined with herbs and warm oils, which are massaged into the skin, all to the strangely alluring sounds of the Tyrolean mountains. It's unbelievably relaxing. Fitness is also tackled – in style, of course – with private yoga sessions, mountain hikes led by your own personal guide and ski passes – if you must – on offer.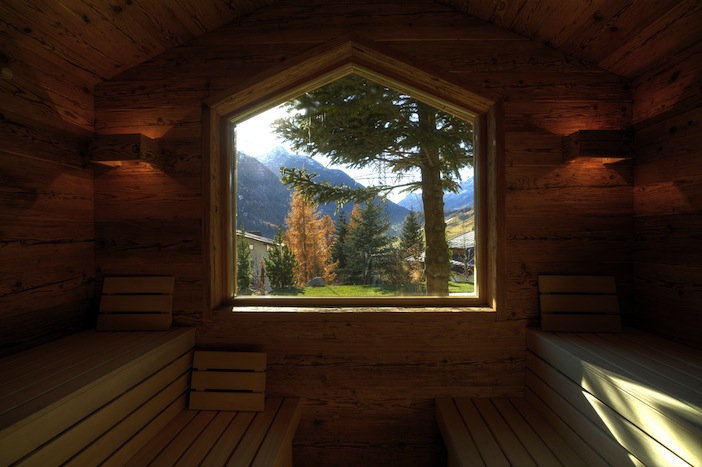 A sunny terrace is a joy in the summer months and a scenic way to ingest some invigorating mountain air in colder climes (the loungers come complete with velvety-soft blankets). There's an indoor and outdoor sauna, hammam, a 15m pool with massage jets and a counter current system for length swimming.
While the spa has enough on offer to feed the soul, the body is sated in the small but exquisite restaurant. While the mountains glimmer in the background, Chef Christoph Zangeri turns out classic dishes with a modern twist, such as rich watercress soup with hazelnut and truffle and turbot served with spinach, artichoke and olive. The kitchen follows a field to fork mantra – who doesn't these days? – but here, with the freshly baked breads and interesting amuse-bouche, the food really does taste zingy and fresh. There's also an impressive wine cellar, which with its touchscreen bottle selection, will please tech-heads and oenophiles alike. Pop down into the basement and zip through the menu of wines and it will be delivered to your table or room in no time.
I'm told I can't talk about St Anton without at least mentioning the skiing. I visited just as the season was coming to an end. But even so I'm told it's good. I was too distracted to find out more.
Suites start from about £1,540 per night on a full board basis. The five-night Detox Package costs €3, 750 per couple, including all treatments and activities on a full-board basis.
British Airways flies to Zurich from London City Airport. Flights can be booked at ba.com.