What is a 'healthier hotel stay'? I don't know about you, Arbuturian readers, but I tend to regard the opportunity of spending a night or two in a salubrious establishment as rather a sybaritic pleasure; a chance to kick off one's shoes, whether figuratively or literally, and relax. I read about a frankly terrifying-sounding place in Dubai recently where they weigh and measure you on check-in and vigorously monitor your vital signs all the time you're a guest there; it sounded more like prison than a luxurious getaway to me.
Thankfully, the Inhabit Queen's Gardens in Bayswater – the sister of another establishment in nearby Southwick Street – combines slick and polished comforts with high-class style, all at the kind of accessible price point that means that this works either as a central London bolthole for an evening, or a leisure destination in its own right. In either case, the 'healthier' tag is merely a manifestation of the fact that this high-end boutique spot has various quirks and distinctive characteristics that lift it far beyond its peers.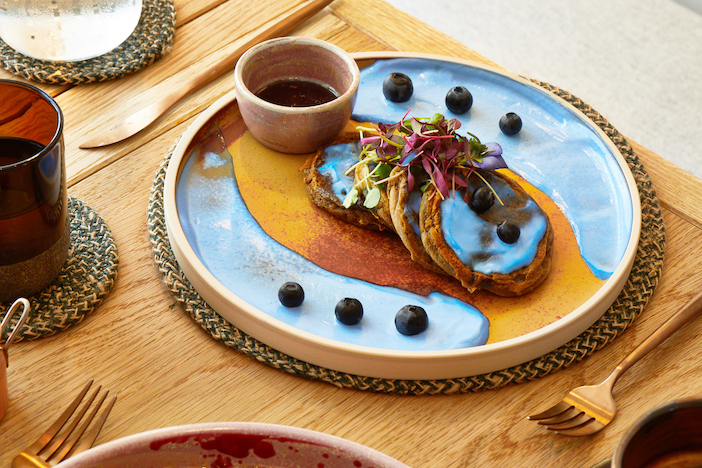 The ground floor restaurant, Yeotown, showcases 'feel-good food with healthy credentials', i.e no meat, but that doesn't make it remotely boring; sweet potato gnocchi with shitake mushrooms, followed by Thai green curry with prawns may be wholesome, but they're also delectable, and the short but well-chosen wine list, available by the glass and bottle alike, pairs very nicely with the dishes; there's a glass of River Cottage English sparkling wine to kick things off with, and a fine, oaky and complex Chilean Chardonnay to give oomph and ballast to the food. In an area short on decent restaurants of this ilk, it deserves to become a destination spot in its own right.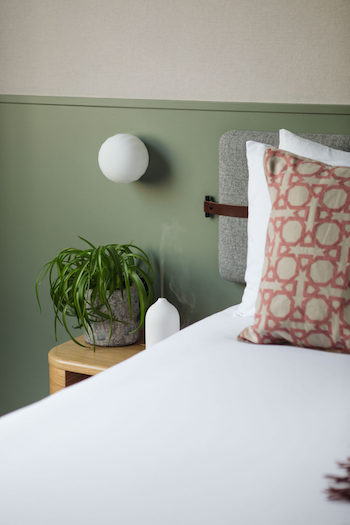 The bedrooms, meanwhile, boast that they marry 'Scandi influences, Eastern philosophies and British design'. Usually this sounds like nonsense, but in the splendidly comfortable Queen's suite that I'm staying in, it's perfectly possible to see all these influences together. There's a pleasing minimalism and lack of fuss that grander hotels would do well to emulate in the design – I was pleased to see, in the open plan bathroom, that the excellent Victoria + Albert brand is responsible for the free-standing bath – and there are lots of nice touches, such as a selection of treats like English breakfast tea and organic sea salt chocolate that you might actually want to eat and drink, rather than look at with confusion.
It's not hard to rest and be comfortable here, but after a fine Yeotown breakfast of smoked salmon, sourdough toast and scrambled egg – if this is virtuous living, then I truly have embraced St Aquinas-esque reformation – it's time to head into the subterranean spa, 'Inhale at Inhabit', for a suitably comprehensive 60-minute bespoke treatment, involving the excellent GAIA products, which leaves me feeling energised and ready to take on the world with a spring in my step. I should also note how excellent the staff are throughout the visit – everyone's genuinely friendly and welcoming and makes me feel entirely at home from the first to the last minute.
West London is often a bit of a desert when it comes to ambitious, high-end hotels. Inhabit Queen's Garden proves that, sometimes, virtue can be its own reward – and does so with considerable style to spare, too.
Nightly rates at Inhabit, Queen's Gardens start from £170, based on two sharing, room only. For more information, including details of 'Inhale at Inhabit' and their series of wellness videos, please visit www.queensgardens.inhabithotels.com.