Just a 20-minute drive from Biarritz airport along the Atlantic coast is the recently refurbished, four-star La Réserve. Continue in the same direction or walk for 15 minutes along the sea front to Saint-Jean-de Luz and you'll see signs for the Spanish border, 12km away, and a little further along San Sebastian, known for its spectacular bay and pintxos, the Basque version of tapas. For this is indeed Basque country, with its own character and language, which bears no resemblance to either French or Spanish, while the food certainly has flavours of both.
Along with the Basque food, it's the sea, sunshine and air of relaxation that lure you to La Réserve. My double room is in the 'residences', a few hundred metres from the main hotel with a view of the sea through gardens filled, when we visited, with glowing white osteospermum and arum lilies. There's a softly undulating and perfectly maintained three-hectare lawn (this used to be a golf course – France's first) and lots of palm trees.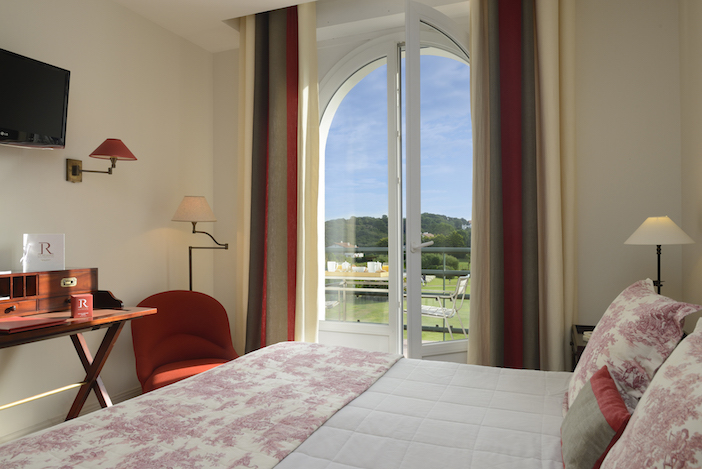 My room is painted ochre yellow, others are sea blue and off white, with a spacious bathroom, TV, tea-making facilities and so on. I'm on the ground floor, with a little patio area complete with a table and chairs and a couple of sun loungers. In front of me, beyond the garden, is the ocean. The 'residences' also have larger suites with kitchens for families, and rooms can be added by access through side doors to convert, for example, a double room like mine into an extra sleeping area for larger groups. In the main hotel, through dark red hallways, the elegant suites have large balconies with sea and/or garden views.
There's a sense of the joy of simple living here. When you're not relaxing on your balcony or enjoying the flower-filled gardens and the ocean, you can swim in the heated outdoor infinity pool or play tennis. You can't walk directly across the gardens to the beach because the hotel is on a cliff, but no matter as the beach at Saint-Jean-de-Luz is so close. Unsurprisingly considering the feisty Atlantic waves, this area is also famous for its surfing, and kite-flying is popular.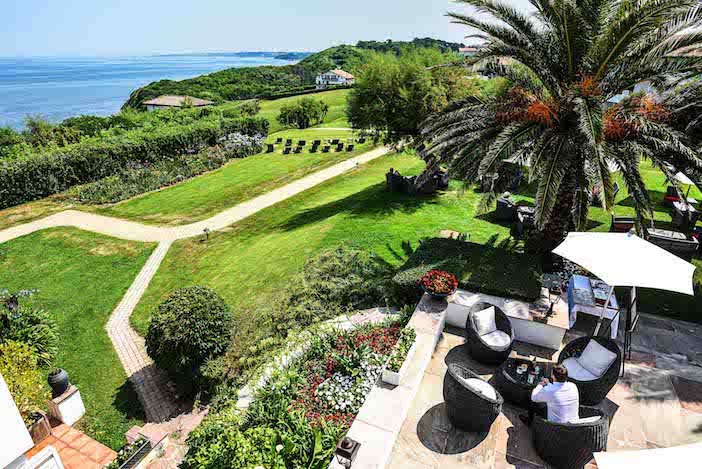 The chef at the hotel's restaurant Ilura is 24-year-old Pierre Boffo, who specialises in Basque food and champions local produce. Starters include a super-fresh sea bream carpaccio with lemon caviar and lemony timut pepper, and an equally bright-tasting buckwheat dish with carrots and blood orange. Main courses include a delicate line-caught hake with white asparagus (seasonal, for our visit in late April) with a grilled bread emulsion, and a delicious Galician beef fillet with lots of buttery pan-sautéed morels and a jus. Desserts include a chocolate and hazelnut praline, a refreshing plate of citrus fruit with grilled seeds, and local cheeses. A local Domaine Larribère Béarn was a perfect match for the beef.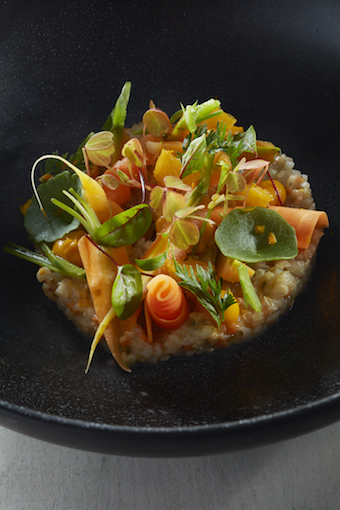 For lunch, Elaïa serves casual dishes such as a velvety vegetable soup followed by a generously sized Caesar salad, fish and chips or a club sandwich. To finish, the ubiquitous Basque gateau, made with the lightest pastry, is a must.
Since relaxation is the name of the game here, a full-body massage in the hotel's Institut Esthederm spa seemed appropriate. My one-hour morning massage using apricot oils was supremely relaxing – the masseuse instinctively knew that my runner's legs and writer's shoulders needed a little extra work. The massage finished just in time for me to enjoy a light breakfast of fresh fruit and organic yoghurt, fresh organic apple juice and a milky coffee before heading out for the day.
The harbour town of Saint-Jean-de-Luz is, as previously mentioned, a 15-minute walk along the coast. There's a wonderful market teaming with fresh fish, of course, plus meat, cheeses, vegetables, fruit and more from nearby farms, as well as prepared Basque dishes and pastries to sample. The town also has specialist tea and coffee houses, artisan charcuterie producers and macaroon-makers – among several long-established foodie haunts are La Maison Adam, which has been creating macaroons, chocolates and Basque gateau here since 1660, and Paries, maker of confectionery, biscuits and, of course, various types of Basque gateau since 1895. Worth a look too is the magnificent cathedral, while family-run Goicoechea pottery studio, established in 1960, makes beautiful plates, vases, garden planters and more from Basque soil and can ship them all over the world.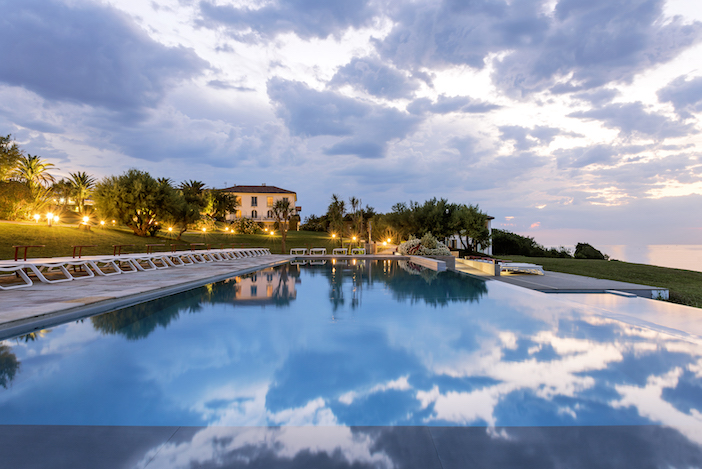 For lunch, we walked for a further ten minutes across the bridge to Ciboure, where family-run Restaurant Chez Mattin on rue Evariste Baignol, a fish shop until the 1970s, is the place for local people to eat and catch up with gossip. Everyone seemed to know each other and the house speciality is Basque ttoro, served in a huge sauté pan to share and eaten with plenty of bread. It's described as a soup but is more like a bouillabaisse, made with chunky white fish, including monkfish, with mussels and topped with plenty of langoustines, all fresh from the Atlantic. What an excellent way to enjoy a leisurely lunch before wandering back to the hotel along the sea front.
For more details and room rates, visit www.hotel-lareserve.com. Read more about the area at www.otpaysbasque.com.