Who doesn't love escaping to an opulent country house hotel during the festive season? They had me at crackling log fires. The honey-coloured Homewood, on the outskirts of Bath, is the perfect compromise between the bustle of the city centre, magical yet crowded during the annual
Bath Christmas Market
(28 November – 15 December 2019), and a midwinter serenity you'll find whenever you return to the hotel.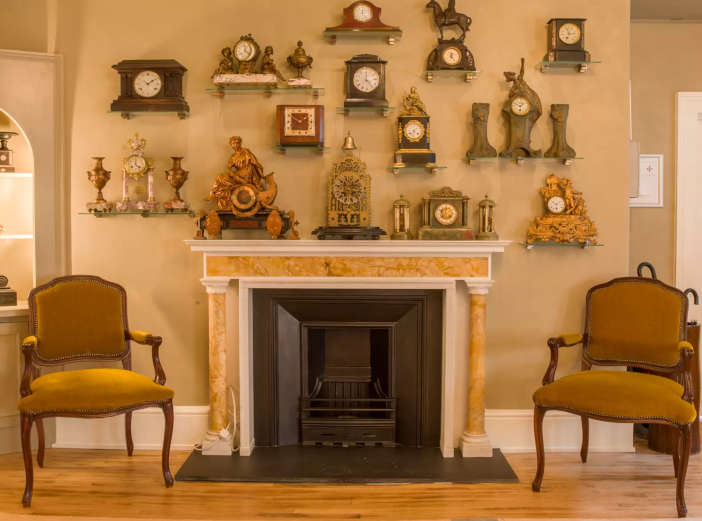 Since award-winning hoteliers Ian and Christa Taylor have been working their magic on the elegant property originating from the 13th century, including the redesign of many public spaces and rooms, Homewood has been understandably wooing previously city-centre-focused guests with its manicured lawns, stand-alone spa, and seasonal modern British dining under Jamie Forman. In addition to handsome original Georgian features, the revamped interior has all the signature Taylor quirkiness and attention to detail that I love, from an eclectic mix of vintage chandeliers suspended from the restaurant ceiling, countless wall clocks in the foyer (just for show) and an impressive collection of floral still life paintings displayed on the vibrant fuchsia walls of the cosy bar.
Our spacious suite, one of just 21 rooms, continued the favourable impression, with large bay windows hailing spectacular views over the front garden with its topiary teddy bear and giraffe. An impressive circular chandelier struck the right note of timeless glamour, as did sleek Art Deco-inspired furniture including a triple wardrobe, dressing table with Dyson hairdryer and a stylish mini-bar cabinet stocked with all the essentials including Smeg coffee maker and kettle, along with homemade cookies and fresh milk. A bathroom with roll top and walk-in shower, natural toiletries by Cotswold brand 100 Acres Apothecary, meant that we soon forgot all about Christmas shopping.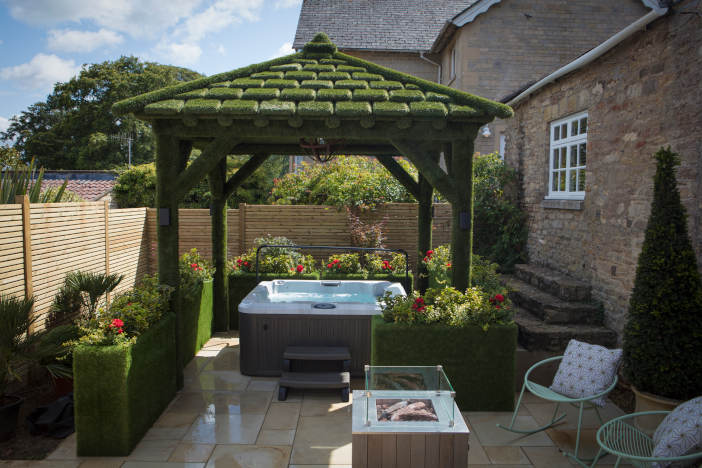 Should you need more persuading, robes and flip-flops in the wardrobe beckon you to the spa as opposed to trekking around the shops. All treatments feature ila's natural and organic range of products; named after the Sanskrit for 'Mother Earth', the signature vitality top-to-toe treatment I indulged in combined a body massage using essential oils and the ancient Indian practice of Marma therapy, coupled with a rejuvenating facial which optimised ila's expertly selected, radiance-promoting ingredients.
With exciting plans currently afoot to upgrade and even relocate the Homewood spa, the current facilities are still impressive for a four star property, with all hotel residents invited to enjoy the sauna and steam rooms and partake of a restorative plunge in the inside hydrotherapy pool, or blissful outdoor hot tub and all-year-round heated outdoor pool from 3pm on the day of arrival until 11am on the day of departure. For added exclusivity Deluxe Garden Suites offer guests their own private hot tub and terrace, while family and dog-friendly rooms illustrate the welcoming, 'homely' ethos of Homewood. All public areas with the exception of the restaurant are dog-friendly, nor will your four-legged friend be short of a scenic country walk.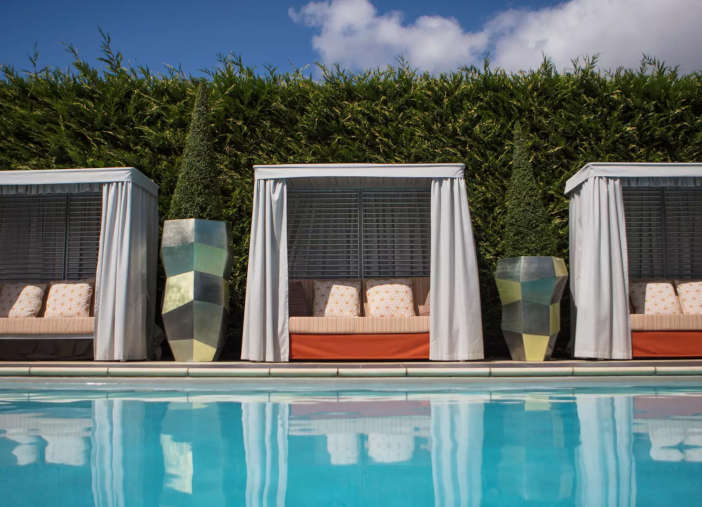 The perfect base for experienced travellers tired of characterless hotels where the smiles of the staff are as pasted on as the wallpaper, the Taylors have succeeded in creating a relaxed yet luxurious environment with a small team of genuinely personable, helpful staff, several of whom were born and bred in the local area and have an inherent enthusiasm when conversing with guests. Appointed earlier this year, Head Chef Jamie Forman is certainly imbued with a passion for the locality, and having previously worked for the Taylors when they operated the Cotswold House Hotel in Chipping Camden, is obviously more than at ease in his new role.
Menus highlight locally-sourced, seasonal ingredients, and every morsel I sampled during my stay, from a cream tea with delectable scones, to dinner featuring a flawless double-baked Cheddar cheese souffle topped with pickled walnuts and daintily turned apple, followed by a beautifully cooked and presented fillet of seabass with buttery, crispy skin and silky cauliflower puree, displayed the classical skills that only come from many years of experience in good kitchens. This talented chef delights diners with cuisine that holds its own with the best of foodie Bath.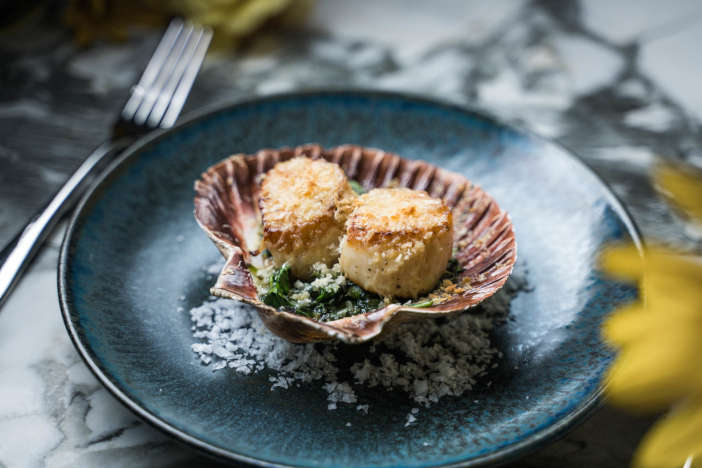 Homewood's close neighbours worth saying 'hello' to include Iford Manor Gardens (the hotel serves Iford Manor Tea – big tick), the National Trust managed landscape garden, Prior Park, and the American Museum in Bath; allowing you to experience not just the magnificent Georgian city but its glorious rural surroundings – think rolling hills, country lanes and characterful inns and watering holes such as the nearby Inn at Freshford or the atmospheric Castle Farm Midford who operate as a café during the day and a part-time restaurant (Friday night is curry night, Sunday is roast day) along with themed supper club events.
Yes, stay outside the centre and you'll see the resident's view of Bath. Who wouldn't prefer to open the curtains of a morning and look out over a frosty lawn and topiary teddy bear rather than city traffic? Homewood won't allow you to forget that they are proudly standing within the Cotswold Area of Outstanding Natural Beauty nor that they're a destination in their own right.
Homewood, Abbey Lane, Freshford, Bath BA2 7TB. For more information and reservations please visit www.homewoodbath.co.uk