I can't say I've stayed in a better location. Out of the doorway of Green Park tube station, a brisk walk past the legendary Langan's Brasserie and you're there. The uber-cool May Fair Hotel. Greeted by smiling welcomers, you are made family as soon as you step through the door and my suite is smart without being over the top – although the dressing room style array of lightbulbs around the mirror is perhaps wasted on my mug.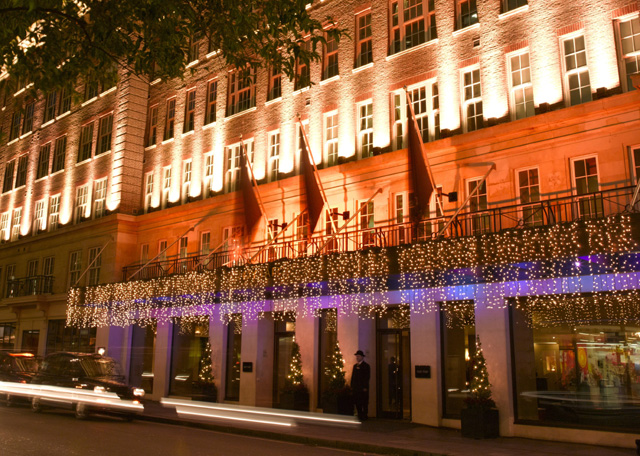 One can strike out into the heart of Mayfair from here, obviously, but I found little cause to leave. The airy and pleasant restaurant offers freshly-prepared breakfasts of every taste and full luncheons for business types and revellers alike. But in the evening, the glowering back bar and cigar terrace come to life and, dear reader, you can imagine my pleasure at ensconcing myself in the latter on a wicker bower next to the fireplace, at the earliest opportunity.
There is a small but utterly serviceable cigar menu, very reasonably priced. I opted for the most opulent offerings (of course I did), being the stupendously-good Cohiba 1966 and even in these vaunted surroundings, it was well-priced at £35 and well-kept too in the hotel's large cabinet humidor.
There is a full and attentive waiter service in the lounge and an enviable drinks cabinet of rums, cognacs, whiskies and beyond. A fruity Rioja and an earthy espresso were my only accompaniment on this blissful eve until former boxing supremo Chris Eubank dropped in for a smoke.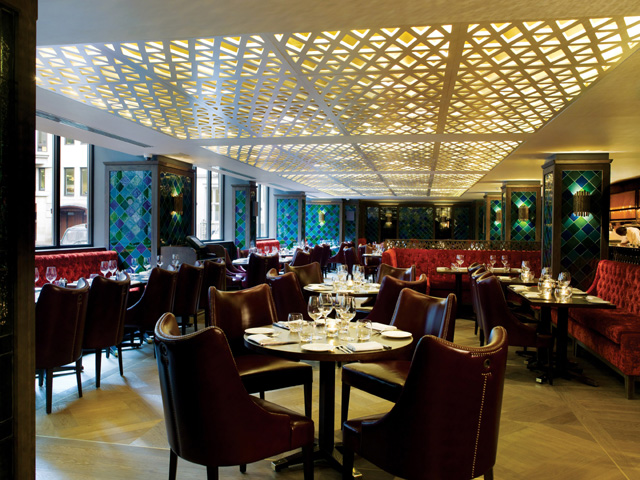 The Cigar Lounge in particular is a well-kept secret, for it's warm, dry and beautifully designed and executed. Although it opens at 5pm, it's when darkness falls that it really comes to life, with a brilliant chainmail wall system illuminated by artful multi-coloured spot lamps.
This is a very busy hotel, too, bustling at all hours with comers, goers and enquirers, but nothing was too much trouble wherever I stepped. I slept like a baby and enjoyed the cavernous bath and wetroom. As a place of residence in London's thumping heartland, you could wish for no more and I yearn to return again and again when duty calls me to the capital. I shall, of course, make use of the cigar lounge again, for Cigar Sommelier Pierre Silva is a delight and just the chap to point you in the direction of an entirely appropriate Havana when the time is right.
Although the lounge was quiet on my visit, this was a Monday; I expect weekend crowds will make a beeline for the place, especially in less pleasing weather. There is no other cigar lounge I can think of quite so comfortable in Mayfair's environs.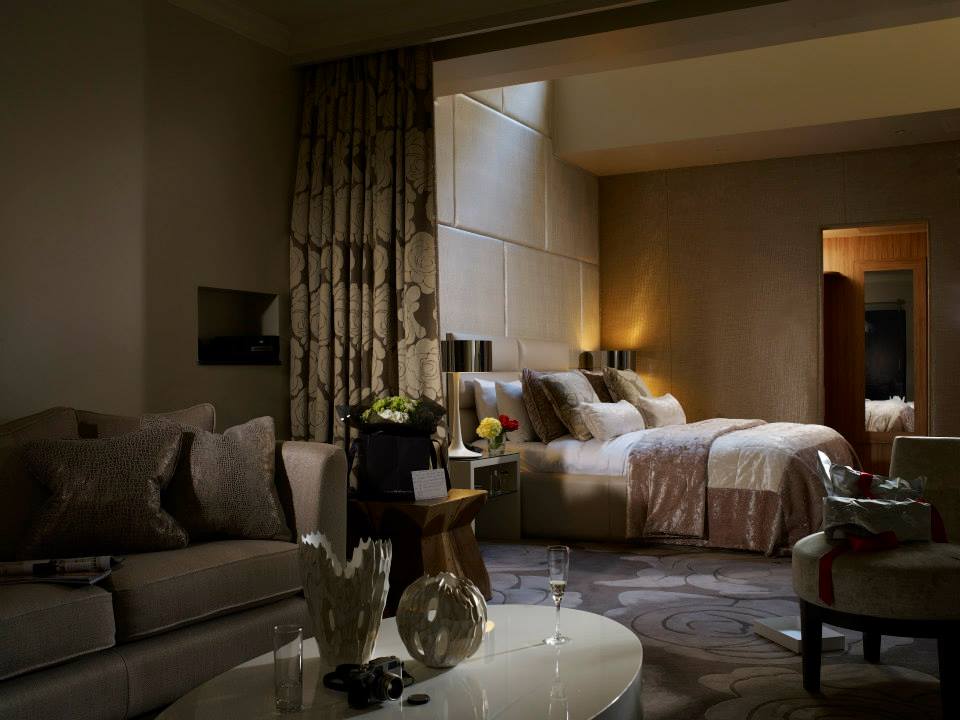 Alas, I ran out of time on this occasion to experience the spa (return match excuse, surely?) I am told it's out of this world. If you could bolt on some running repairs via a swim, steam and massage, then I reckon you've got the perfect hotel for your all Mayfair shenanigans. Just book that extra night and make sure you have time to enjoy it in all its glory.