Bringing a new offering to the luxury hotel market, Hilton's top-end LXR brand is also bringing a refreshing twist to the once old-style feel of Grosvenor Square. Transforming what was originally the former Millennium Grosvenor Square, The Biltmore Mayfair is the second outpost of Hilton's new collection – the first being Habtoor Palace in Dubai.
With a third property set to open soon in Anguilla, and a fourth slated to open in 2022 in Los Cabos, Mexico, the brand is on a roll, converting already-established independent hotels with an aim of maximising the guest experience and making much of each of the properties' unique narratives.
Following an 18-month closure and a £60 million revamp, The Biltmore feels like the jewel in LXR's crown. With its liveried doormen, grand marble entrance and friendly staff falling over themselves to help, it immediately captures the grandeur and slickness that you'd expect from a hotel of this size and in this location.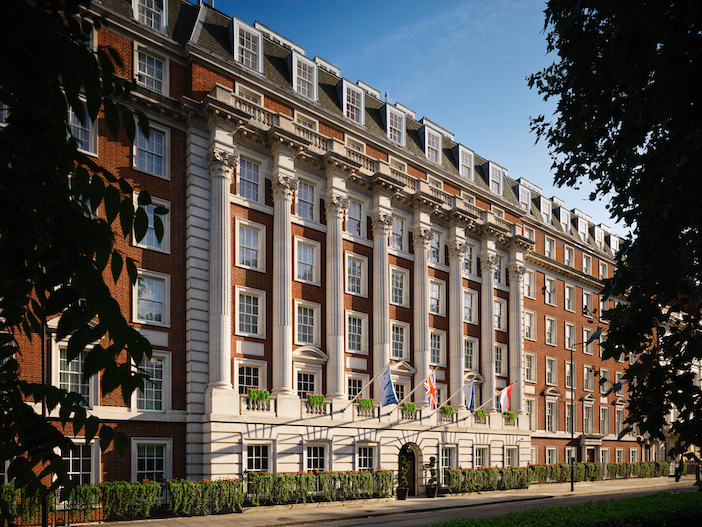 With 307 rooms, including 57 suites, The Biltmore is undoubtedly more 'grand dame' than 'boutique', although, with its attention to detail, its design ethos falls nicely on the side of the latter. In the bedrooms, for instance, ruby-red tub chairs are contrasted against emerald-green velvet sofas, lime-washed herringbone floors and antiqued mirrored walls behind the beds. There are also plenty of modern design touches – with contemporary, brass lighting, monochrome Aztec-printed cushions and distressed-style rugs adding a mix-match appeal. Meanwhile, in the marble bathrooms, the luxury aesthetic is further amplified with Penhaligon's toiletries, freestanding tubs and 'all-singing-all-dancing' Japanese toilets. The overall effect gives enough personality to move it away from the bog-standard 'one-size-fits-all' design that you might otherwise expect with a Hilton property.
If you are staying in one of the suites, this is ramped up further, with personalised embroidered pillowcases and monogrammed bathrobes on offer. Stay in one of the hotel's eight signature suites and you will also be able to swing open a quilted, leather-encased cabinet holding full-size bottles of Champagne. Families are also included in the bespoke approach, with young guests offered their own mini bathrobes and slippers, coloured toothbrushes and a complimentary non-alcoholic mini-bar throughout their stay.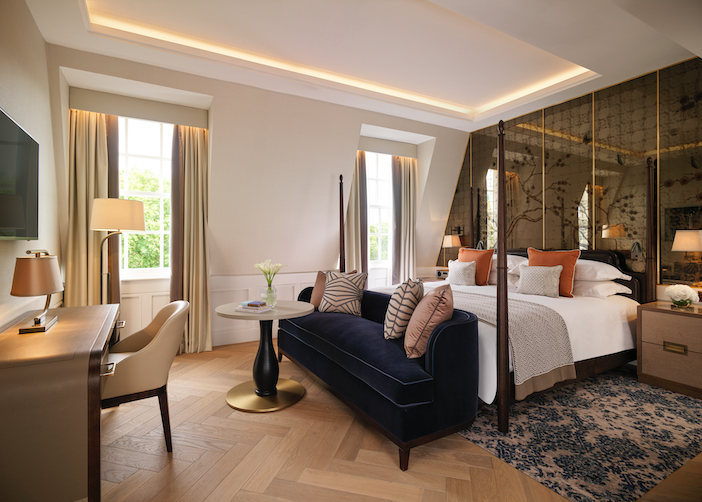 It's not all surface detailing, however, as there are enough thoughtful and practical touches to make this a hotel that really works for the guest. Lighting is kept simple, with none of the fiddly and overly complicated switches, that you often find in newly revamped properties. There's an ironing board and iron in the wardrobes, a good-sized desk with proper charging stations and sockets next to the bed. All ticks for people who want a room which looks good but works sensibly, too.
One of the highlights of The Biltmore is the fact that it has called in Michelin-starred chef Jason Atherton to head up the signature restaurant, The Betterment. The dining room is small and intimate, although there is a heated outdoor terrace that will no doubt be the main draw in the summer months. With a seasonally-driven menu of wood-fired fish and meats, fresh seafood and plant-based plants, head chef Paul Walsh has captured the zeitgeist when it comes to what diners want on their plates, with an emphasis on provenance.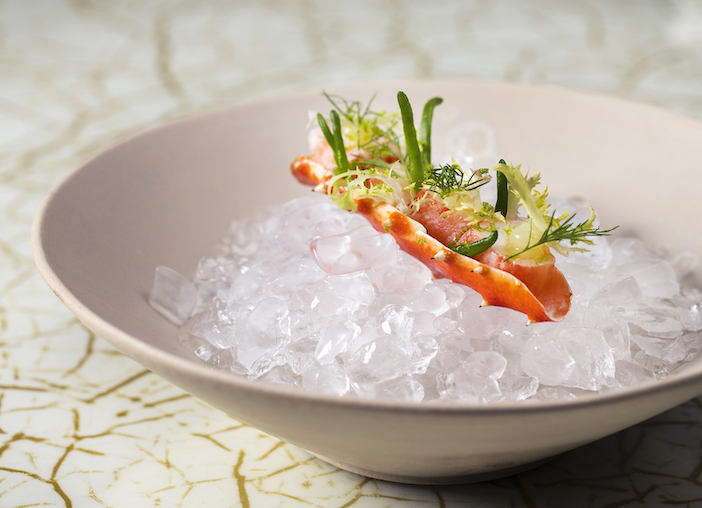 There's lobster – served with horseradish salad and aloe vera – from the north Cornish coast, venison from Scotland and crab from Salcombe. Surprisingly, perhaps, it's the range of 'sides' that will have you wishing you'd ordered more – from the confit Basque peppers to the onion 'flower', from the New Forest wild mushrooms with smoked egg yolk to the beef-dripping chips with truffle and mushroom ketchup – warning: these are not meant for sharing!
Public spaces feel lavish and opulent – with cascading statement chandeliers, pastel-hued velvet seating and pretty, upscaled metal artwork. You can take tea in the secluded Tea Lounge, just off the lobby, or have cocktails in moody-hued The Pine Bar, which offers over 100 different whiskies and waiters clad in red smoking jackets. It's all beautifully timeless.
Rooms at The Biltmore start at £550 per night. For more information, including events and offers, visit www.lxrhotels.com.