'You can always rely on a Sofitel.' A wise man once said this to me, and I've never thanked him enough for his sage advice. If ever you find yourself in a city that has a Sofitel in it, head straight for it, and you will be cossetted and looked after in the finest imaginable fashion. And the Sofitel St James in London has a deserved reputation for being one of their very best hotels, not least because of its Michelin-starred restaurant Wild Honey. But can it live up to its peerless praise, in a city that isn't short of high-end places to sleep and dine?
First impressions, both of locale and setting, are excellent. The hotel sits in St James, just off Piccadilly, and is within stone-throwing distance both of Pall Mall's clubland and Trafalgar Square and the National Gallery. But to be honest, once you've arrived at the hotel, it's very hard to leave.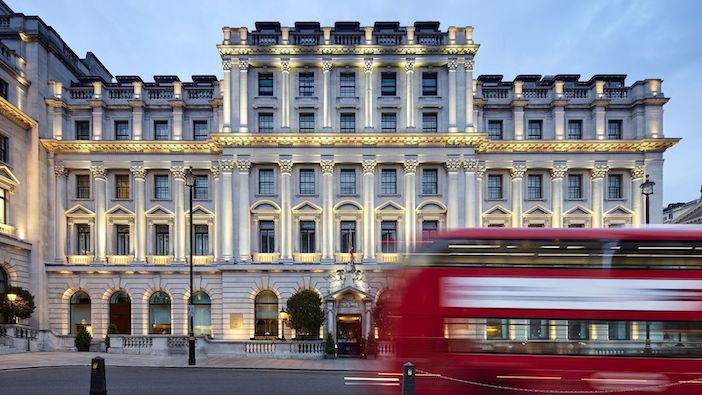 It's in a converted bank – done before it became over-fashionable for such things to be de rigueur – but the first thing that you notice upon arrival is just how well-drilled all the staff are, offering a combination of warmth, professionalism and old-fashioned service. Within a few moments of arrival, you know exactly where everything is – should you wish for a spa treatment, afternoon tea or a cocktail, they all have their place here – and then you're ushered up to your room.
Here, there is the only mild surprise of the stay. In my superbly comfortable and stylish room – an Andy Warhol print of Debbie Harry greets me on the wall, while the reassuring sounds of Classic FM can be heard from the Roberts sound system in the corner – I am greeted with a gift of Madeleines (welcome), and a note in French. Do they take me for a Gaul? Or is this common treatment for any guest? I dare not ask. But I am hugely impressed by everything in the room, whether it's the Diptyque bathroom products, the too-comfortable king-size bed or the general sense of luxury and space. This is, I think happily, the stuff of legend.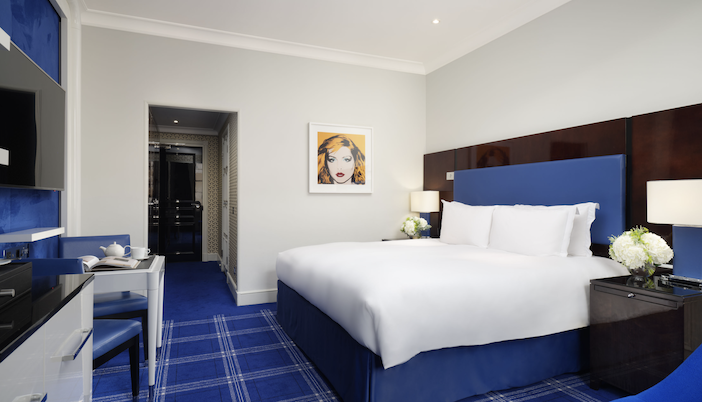 It would not be a complete visit here without lunching at Wild Honey, and Anthony Demetre's superlative restaurant continues to impress. We start off with the appropriately named Wild Honey cocktail, a gin and honey-based delight, and everything that we eat and drink from this point onwards is a giddy pleasure. Starters of crispy chicken with caccio e pepe macaroni and eel are both sublime, and a rib of beef to share is marbled and served to perfection; the girolles mushrooms that it is served with have the consistency of butter, and a kind of sweetcorn sauce is the stuff of dreams.
We're offered a carafe of excellent Riesling to start, followed by an even better Chateau Lucas claret; a dessert of chocolate nemesis cake makes for the most enjoyable end to one of the best meals that I've enjoyed in recent memory. The room is perfect, the staff – even the waiter whose first day it is – are on point, and the entire experience feels, in these worrying times, like a warmly comforting experience. It's an added bonus that there's an excellent-value set lunch for £35 for three courses; a bargain for cooking of this elevated a calibre.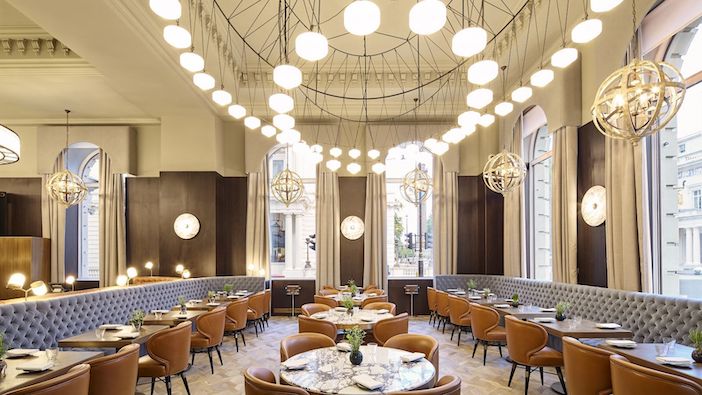 Leaving the Sofitel St James is a real ache. There is something so surpassingly pleasant about it all that I feel the urge to ask if I can stay here forever. But, alas, such things are an impossibility. Instead, one must take joy from the nights that one has here, and I imagine that I shall become the man who says to a younger, more naïve traveller, 'Always trust a Sofitel.' And it will be the best advice I could possibly give.
Sofitel St James was voted Conde Nast Traveller's Readers' Choice Award 2022. For more information, including details of restaurants and bars, and any current offers, please visit www.sofitelstjames.com.