Just as September arrived and everyone I knew was bemoaning the end of summer we had an unexpected heatwave, something I was rather smug about as I sped through the still vibrantly green English country lanes on my way to Four Seasons Hampshire for a five star midweek break with my other half. And if you're mean enough to make your friends and acquaintances equally green with envy as they gaze at their social media feed whilst trying to endure stifling public transport on the way to work, there's no place more likely to make them unfriend you than when they see you checking into this palatial countryside retreat with 500 acres of breathtaking parkland and rooms straight from the pages of a glossy interiors magazine.
The handsome 18th century red brick manor lies at the heart of what is a much-extended property, while there has never been a Four Seasons Hotel better embodying the joy of the seasons, with a year-round calendar of outdoor activities that could cause a panic attack brought on by excitement. You'll need to make your stay a long one if you're to even scratch the surface on what's on offer here, from falconry, fly-fishing, horse riding, tennis, croquet, archery and clay pigeon shooting there's an almost inexhaustible (and exhausting) list of outdoor activities on offer, while even the laziest among us can find something joyful to experience thanks to the hotel's 17-metre canal boat offering a scenic journey through the estate to Basingstoke, with a luxurious picnic prepared by the Four Seasons team of chefs. Or you could just take a walk, something not to be sneezed at with such immaculate landscaped gardens and scenic countryside.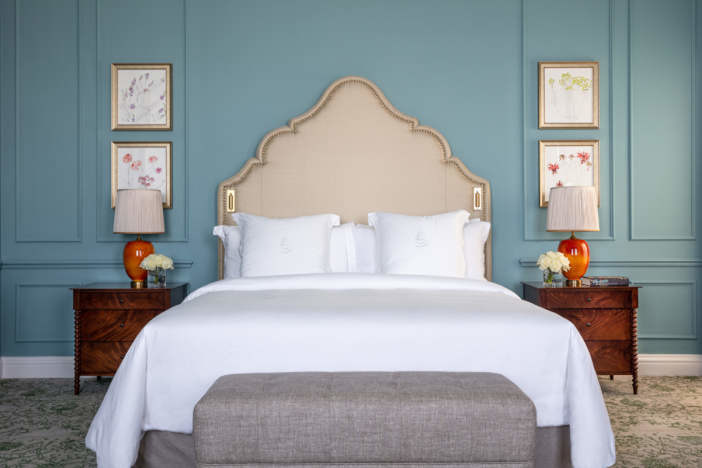 Despite the fact that the estate feels extremely rural there's an equally long roll call of places to visit nearby (Highclere Castle, Jane Austen House Museum and Ascot Racecourse among the more popular), although personally I couldn't be persuaded to forgo a chance to sample the many pleasures which the hotel affords its guests, not least the impressive spa with amethyst steam rooms, clear quartz crystal saunas and a 20-metre indoor heated pool housed within a glamorous conservatory.
There is even a separate Sharkie's Reef pool with large inflatable for the younger guests to enjoy themselves to their hearts content without being shushed by their parents (or other guests). Ignoring the corridor leading to the state-of-the-art gym, the outdoor vitality pool area surrounded by sun-loungers, parasols and palms that was the place to be during our sunny stay and made the otherwise abysmal British summer seem like a distant memory, convincing me, as I reached for the sunscreen and a mocktail sent over from the bar, that the five star experience at Four Seasons Hampshire also extends to controlling the weather for their guests.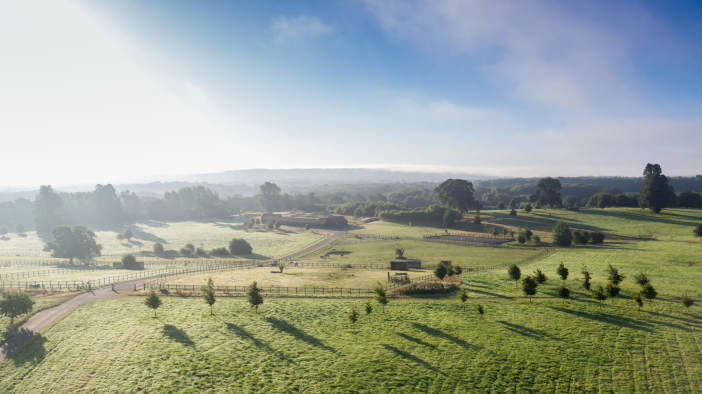 On one of the hottest days of the year it was something of a relief to be shown to the blissfully air-conditioned relaxation room where I rehydrated on lemon water before my lavish AMRA 90-minute lymphatic drainage massage designed to reduce inflammation and reset the body's system in the gentlest way possible. After a lengthy consultation with my therapist which included choosing from a selection of AMRA oils (I went for the nourishing Platinum Firming Body Oil which helps repair UV damage funnily enough) she set the lighting to a soothing cool blue, checked the room and bed temperature and whether the music was to my liking before commencing one of the most restorative massages I've ever experienced; calmly manipulating specific areas of the body to encourage the drainage of lymph nodes and leaving me feeling cleansed from top to toe.
The spa has it's own restaurant, Café Santé, serving light, nutritionally balance dishes such as bento boxes and poke, while those looking for a rarefied dose of Georgian elegance can indulge in a decadent afternoon tea served in the wood pannelled Drawing Room belonging to the original mansion. Enjoy an al fresco lunch or dinner at La Terrazza with its traditional pizza oven and majestic views over the Hampshire countryside in the summer, while come the cooler months Swiss-inspired pop-up restaurant Off Piste, located in the woodland of the estate offers the ultimate autumn/winter comfort food experience (open from 15 November) with a menu of Alpine classics elevated with luxury ingredients such as the signature cheese fondue of melted Emmental, Comte and Gruyère finished with truffle shavings.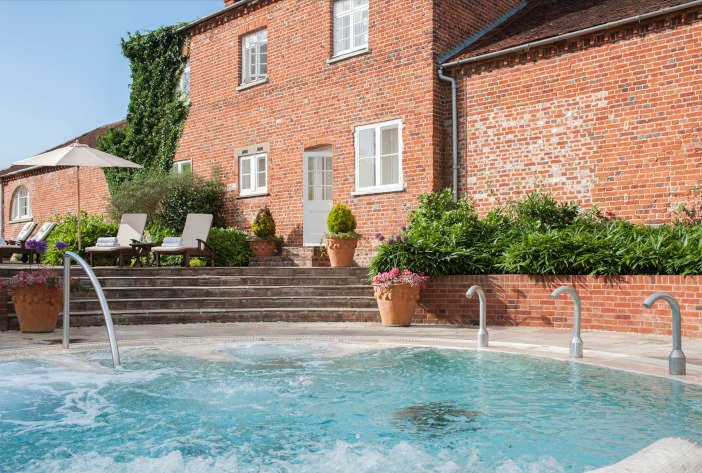 The dog-friendly Library Bar with its vintage-style, chic yet chintzy décor, comfortable armchairs, well stocked bookshelves and an open fire come the cooler months is the perfect cosy spot for a relaxed bite, aperitif or nightcap chosen from the highly creative cocktail menu designed by the informative Bar Manager Surinder Virk. This is where we headed come the evening ahead of a romantic dinner in the spacious, warm-toned pale yellow main restaurant Wild Carrot, named after the white wildflower that graces the fields of the estate and where Executive Chef Talha Barkin celebrates seasonal ingredients throughout the extensive menu focussing on classic British dishes with modern flair.
A fresh and vibrant starter of Dorset crab with Hampshire watercress, pickled onions and Granny Smith Apple was finished with a chilled watercress soup and preceded an immaculately prepared Dover Sole, filleted table-side, garnished with leek, potatoes and a caper butter sauce, while a chocolate fondant was every inch as seductive as you'd expect from a Four Seasons restaurant. We returned to Wild Carrot the following morning for the hotel's famous buffet breakfast, the like of which you'll struggle to find outside the States and epitomising the lavish generosity of a stay here with everything from a kaleidoscope of fresh fruit and juices, freshly baked pastries, pancakes and waffles alongside everything you need to create the ultimate Full English. There is even a Bloody Mary station and guests can help themselves to unlimited fizz with or without the orange juice for a DIY Bucks Fizz.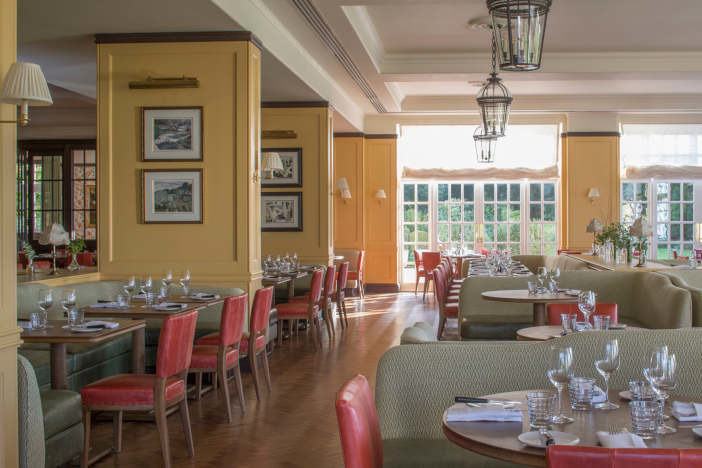 Whether its the abundant breakfast, the frankly bewildering range of outdoor activities or the impressive spa treatment menu that will leave you feeling and looking ten years younger, Four Seasons Hampshire don't believe in there ever being too much of a good thing and offer the same level of service and attention to families looking for a fun-filled country break, couples like us seeking an intimate escape, or dogs looking to be pampered just as much as their owners. There is simply no-where else like it and the only thing I could think of complaining about was not having enough time to take it all in. A good excuse to return next season. It wasn't our first visit and it certainly won't be the last.
Four Seasons Hampshire, Dogmersfield Park, Chalky Ln, Dogmersfield, Hook RG27 8TD. For more information and reservations please visit the website.