Visiting hotels on a fairly regular business to review them is – I will be honest – hardly a trial. At their best, they are splendidly theatrical experiences, with comfort and service that transport you into another world for a night or two, in the most beautiful of settings. Even at their worst, they are seldom an actively unpleasant experience, unless that is that you've had the bad fortune to be confronted by a surly manager, inept staff or stranded in the middle of nowhere without a functioning bathroom, all of which have happened to me at one time or another. Yet what is much rarer is for a hotel to defy expectations, especially a big, glitzy four-star behemoth in central London. The revamped and relaunched Strand Palace, thankfully, is that very place.
The reason why my expectations were middling, at best, is that it had always suffered from being literally in the shadow of one of London's most famous luxury hotels, The Savoy. Although it had a sterling reputation for catering to business travellers – and does to this day – it was probably best known for its Art Deco building, for the legendary Joe Allen restaurant lurking in its basement and for its exemplary location, rather than its intrinsic virtues as a place to stay. But there has been a substantial refurbishment (still ongoing during our visit, although everywhere we went seemed pretty completed) and it is now firmly attempting to put itself in the highest echelon of London hotels.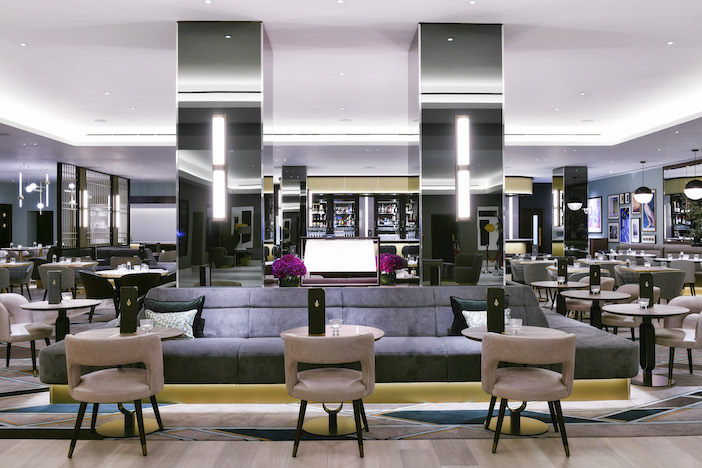 Our room had strengths and weaknesses. It was in the 'deluxe studio king' category, so was an excellent size, with a very comfortable bed (something of a standard, these days) but it was spoilt by an atypically small bathroom, without a bath, and a mundane view of the back of a building – although to be fair the views overlooking the Strand itself would hardly have been sensationally beautiful either.
What was much appreciated, however, was the complimentary minibar, which was generously stocked with red and white wine, decent beer (from the Camden Town Brewery) and a variety of soft drinks and treats. It makes one wonder why every hotel of this calibre can't offer this as standard; in 2019, it seems an astonishing piece of cheapness that people spending a large amount of money for hotel rooms cannot be given a few bits of food and drink in that room without being asked to pay obscenely high prices for it. Rant over.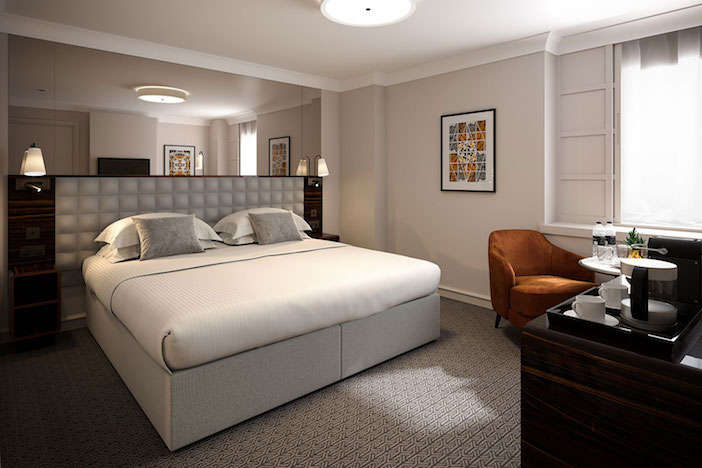 The biggest and most pleasant surprise of all was the newly relaunched restaurant, Haxells, set in a gloriously comfortable and ornate room that nods to the hotel's Art Deco origins. At first glance, the menu seems to offer the sort of safe dishes that virtually any hotel in the West can do without difficulty; burrata or salmon carpaccio to start, marinated grilled tuna or steak for a main course, knickerbocker glory (the best-named of all desserts) and lemon tart for pudding. Yet what is a delightful and unexpected treat is how good it all is.
The burrata and heritage tomatoes have a freshness and zing that one might expect in a far more expensive establishment, and the grass-fed sirloin, complete with perfectly cooked frites, would be the envy of any Parisian brasserie. The wine list is short but offers some choice selections by the glass and bottle; we were especially pleased to see Chapel Down's Bacchus there, and the mark-up to £38 was comparatively kind by London standards. By the aforementioned knickerbocker glory, accompanied by an exemplary old fashioned, we are sold entirely.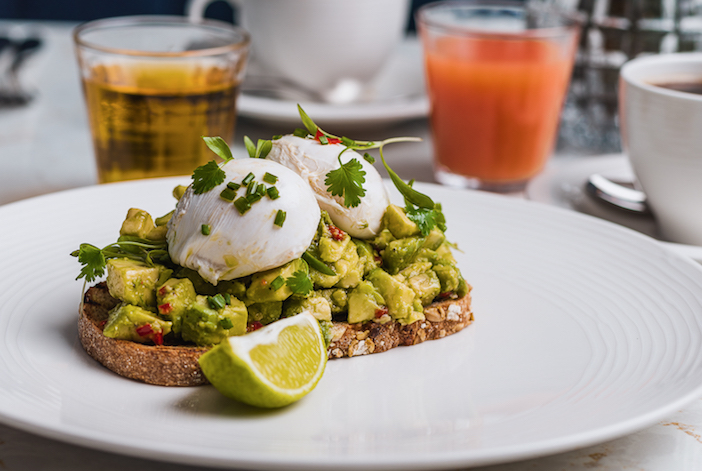 Breakfast the next day is from a well-stocked buffet (with excellent scrambled eggs), but lacks the charm and refinement of dinner. But nonetheless, we are still basking in the happy knowledge that the Strand now has another top-class hotel, and that a noble and fine building has been restored to something like its best. By next April, when the renovations are finally complete, expect this to be an addition to just about everyone's little black book.
Strand Palace Hotel, 372 Strand, London, WC2R 0JJ. For more information, including details of rooms, dining options and what to do in the area, visit www.strandpalacehotel.co.uk.