It was raining in Stratford-upon-Avon when we arrived, which always makes me think that a visit here is going to consist of more Avon than Stratford; the weather was cruelly changeable, which meant that every moment we relaxed and lowered our brollies, another squall of rain would attack us. With this in mind, the first day was not spent doing the usual things that a visitor to this fine town would do, but instead lurking in the comfort of the Hotel Indigo, the latest addition to the town.
We were not to be disappointed. The Intercontinental group has taken over what was a very ramshackle and down-at-heel old building called The Falcon, and skilfully and tastefully remodelled it. The architecturally unexceptional modern building has been renovated beautifully to the highest of standards; the rooms are now comfortable, very well appointed (the bathrooms are particularly spectacular, or at least the one that we were staying in was) and, despite the absence of much of a view – if you craned your neck, you could just about see Shakespeare's old school at the end of the street – have established themselves as some of Stratford's best, in an increasingly crowded feel. The renovation should be fully complete in the next couple of months, meaning that the more characterful buildings in the main part of the hotel should also be open to the intrigued, and they should offer better views as well.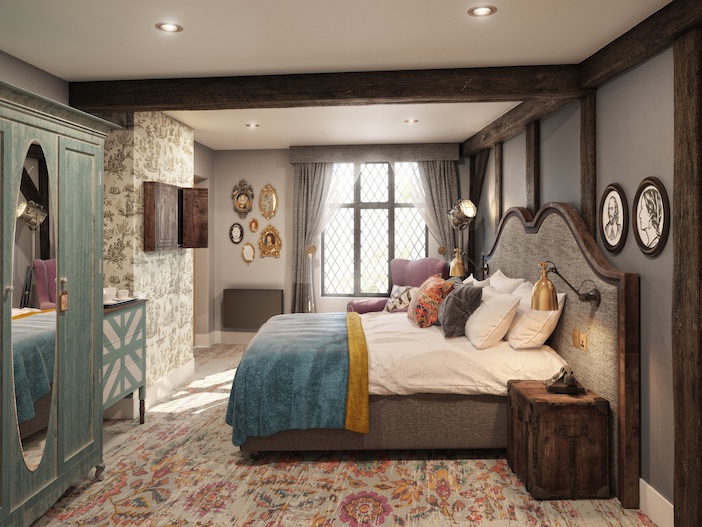 However, the raison d'etre of the building is already up, and firing on all (wood-fired) cylinders. There is an especially happy feeling when one visits a restaurant that offers a uniquely satisfying experience from beginning to end, and The Woodsman is that very place. It's an offshoot of Fulham's The Harwood Arms, and is owned and run by the Harwood's Mike Robinson, a genial and hospitable man who was much in evidence on our visit, a few weeks after opening.
Robinson is an evangelist about unusual and interesting meats and fish that can be grilled over a wood-fired oven, and many of the things on offer are truly next-generation stuff, whether it's a muntjac deer 'lollipop' and a venison Scotch egg every bit the equal of the Harwood's, or T-bone of deer and an especially fine tail of monkfish.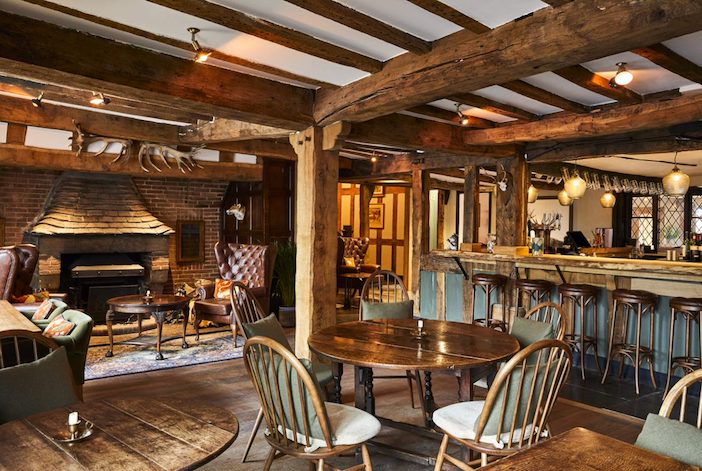 The room, which was packed to capacity when we visited, was lovely – a combination of old and new school – and the food was sublime. I shan't forget my starter of corned beef and duck egg mayonnaise any time soon (a clue: it's nothing like the corned beef you might have had out of a tin once) and a dessert of strawberry gateau was a truly rare and delightful experience. Robinson's also in charge of breakfast service, which was especially good the next day; my wife pronounced her avocado with poached eggs and tomato comfortably the best she'd ever had, and my full English was a thing of beauty.
We also enjoyed a suitably bohemian touch; a drinks trolley appears by every table offering sparkling wine, champagne or home-made gin, which is magically transformed into a sublime gin and tonic at your table. I've visited some excellent restaurants this year, and no doubt will visit many superb ones later, but it will take somewhere pretty exceptional to beat this as an experience.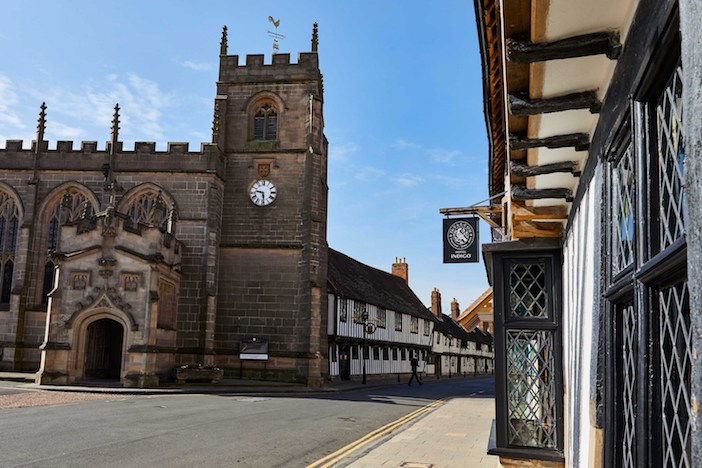 Thus sated, we ventured out into Stratford itself. There are a plethora of places to visit, most intimately connected with Shakespeare himself. The birthplace, on Henley Street, is always worth a visit, although the house itself is probably the least interesting thing about it; inevitably much changed and reconstructed since Shakespeare's time, it now has a faintly ersatz quality, although the costumed re-enactors do at least offer a higher calibre of tour guiding than usual. Far more interesting is the initial exhibition, complete with a very watchable short film, and even the shop is well-stocked and interesting, although if you want your 'a gift from Stratford-upon-Avon' mug, you'll find that here as well.
The other spot that we visited was New Place, the grounds of what was Shakespeare's house in Stratford; it was demolished in the 18thcentury because its owner was sick of tourists gawping in at it, and when he was asked to pay his taxes, he simply knocked the building down. Thanks to some careful and painstaking work by the Birthplace Trust, a visit here offers a mixture of archaeological speculation, historical intrigue and a beautiful garden to relax in. All in all, it's one of the nicest things to do in Stratford, and only a moment's walk from the Woodsman, too.
And a visit to the town is never complete without an RSC jaunt, too. But that's another story…
For more information about the new-look Hotel Indigo, including details of what to see and do during your stay, please visit www.stratford.hotelindigo.com.