The bubbles are like clouds of candy-floss. Escaping over the top of the tub, they are also scattered with crimson rose petals, while on the side of the bath sits a steaming hot cup of herbal tea. The room is scented with the heady notes of ylang ylang and tonka bean and my luggage has been magically unpacked for me. My first night at the Waldorf Astoria Dubai Palm Jumeirah is certainly a dreamy affair.
It's thanks to my personal Jet Lag Guru, part of a new 'Live Unforgettable' initiative by Waldorf Astoria, introduced this year. Aiming to raise its service levels even higher, the idea is to offer a tranche of tailored offerings, which meet the continually evolving luxury landscape, and a Jet Lag Guru is the Dubai hotel's answer to helping combat traveller fatigue and to allow guests to seamlessly switch into holiday mode.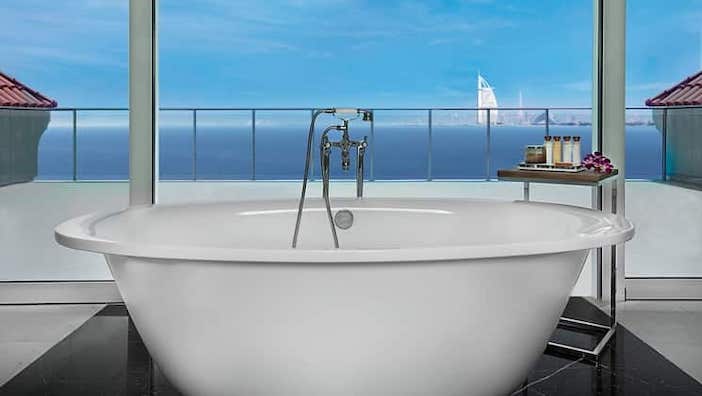 The range of services are only available at select properties across Europe and the Middle East. Visit the Waldorf Astoria Amsterdam, by contrast, and you'll be treated to a Book Master – an expert who is on hand to recommend local tales personalised to each guest's interests, provide recommendations for the best book shops in the area, or arrange for any book to be placed on guests' bedsides each day upon request.
The Dubai Jet Lag Guru, meanwhile, takes a pleasing 360 degree approach to your stay and starts with a questionnaire before you've even left your own country to assess each guest's likes, dislike and various quirks – after all, this is luxury 'plus'. On arrival, the seamless service kicks in at check out – with options for pillows (heated cherry stone? Neck support? Anti-ageing?), a smoothie menu for you to choose something to immediately boost your immunity or perhaps raise your energy levels.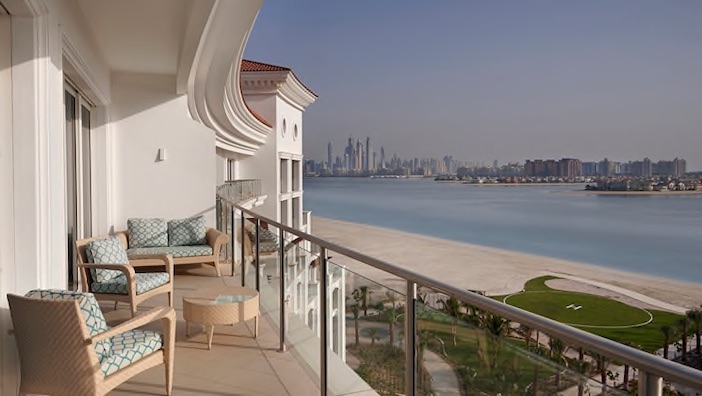 There's advice on exercise – with little cards detailing stretching to do in your room and maps with jogging routes given to you, and you can also access a personal trainer to take you through a bespoke fitness regime during your time at the hotel. Your tranquillity bath – complete with rose petals and a scented room spray – can be taken when you like it – straight after check in? Not a problem. At the end of a busy day exploring the city? It's a done deal.
Working in collaboration with Neom Organics, renowned for its natural essential oil products, the offering also encompasses a sleep-inducing treatment in the luxury spa. There's a wide choice on offer, but a highlight is the Neom De-Stress Candle Massage – which includes a guided meditation and reflexology. There's a spine-tingling moment when candle oil is drizzled along your back, before the therapist uses shiatsu massage techniques on key stress-relieving points on your body. It's pure bliss.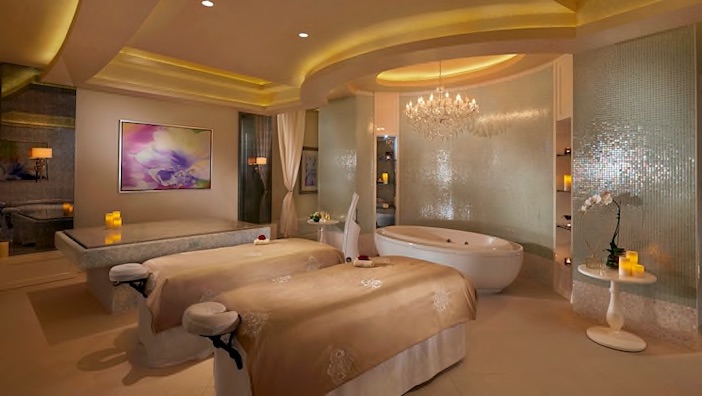 Like most hotels in Dubai, the Waldorf Astoria is a lavish affair. Public areas are impressive with marble floors, grand staircases and oversized crystal chandeliers. Glass lifts give an urban feel, despite this really being a beach resort. There are two pools, fringed with palm trees, and a vast, glitzy spa, so large that you can easily get lost in it, not to mention a pleasing choice of restaurants and bars.
If you want a traditional afternoon tea – modelled on the iconic version offered in the flagship New York property – then head to Peacock Alley. If you fancy a classic Dubai brunch, then it's happening at Mezzerie, complete with a dessert 'safari', sushi station and live entertainment. At first glance, you'd be forgiven for thinking that this was another slice of Middle Eastern cookie-cutter luxury – but, actually, it has an elevated appeal with a wonderful tier of well-thought out details that really raise the game here.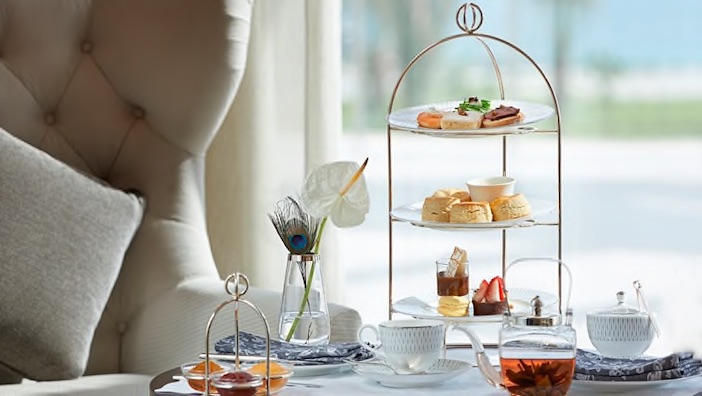 Guests in the Pearl Suites, for instance, not only stay in sprawling rooms which are slick and sophisticated – their desert tones lifted with bursts of azure – but are also given entry to the Pearl Club. Here you can enjoy a sedate breakfast, away from the more bustling Mezzerie restaurant, or pop up for afternoon tea and pre-dinner cocktails – all included in your room rate. Suites are huge, with walk-in wardrobes, an opulent marble bathroom – with double sinks, double shower and stand-alone tub. While terraces give views over the Arabian Gulf, the city glimmering beyond.
Dining is a definite highlight, with the hotel being home to super-chef and three Michelin star holder Heinz Beck's Social. Echoing his famous La Pergola restaurant in Rome, you take your seats in a chic dining room – with views over the city skyline – and enjoy what is a dramatic retelling of Italian cuisine. Amuse bouche are plentiful and so delicious you'll be lusting after bigger portions of each one for your main course, breads are melt-in-your-mouth delicious. Even the choice of salts give a gastronomic high.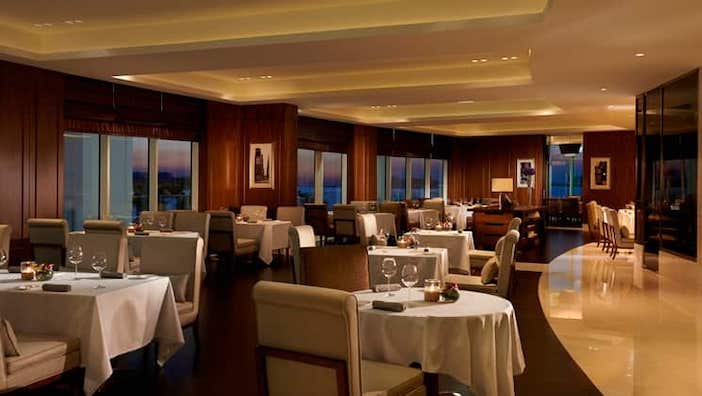 Beck aficionados will be happy with the fact that one of his most famous signature dishes – Fagotelli Carbonara – is on offer here. It's the chef's 'inside-out' take on a classic carbonara, with each of the small hand-made pasta parcels containing the sauce inside, so that each one bursts in the mouth. Sublime. In truth you could work through the whole menu and not fault it, but standouts include Slow Cooked Egg with Potato Cream and Truffle, Sea Bass Fillet with Spring Cauliflowers and White Truffle Risotto. I could go on…
For a completely different taste sensation, the hotel also has a Vietnamese restaurant – Lao, which is overseen by Hanoi-born chef Mai. Opt for the Chef's Counter experience – where you sit on high stools, looking into the open kitchen for a wonderful interactive experience. Chef Mai will discuss her dishes as she cooks up a storm, serving up an endless line-up of Pho Soup, Crispy Crab Spring Rolls, Vietnamese Lobster Noodles and the ridiculously delicious Tiger Prawns Coconut Milk and Shimeji Mushroom.
If you don't sleep after all that, you'll need more than a guru to help you.
Rates for a Pearl Club suite start at AED 3,863.00 (approx. £818). For more information, visit the website.