It is a sad reflection of Reading that one of its two most famous inhabitants never wanted to be there, and the other made a film about escaping from it. In the case of  the first, Oscar Wilde, his incarceration in the old Reading Gaol for gross indecency led to a Victorian prison being regarded as little less than hell on earth, and in the instance of the other, Ricky Gervais, his underrated 2010 film Cemetery Junction explores the lives of three friends desperate to escape their frustrating and mundane lives.
For all of Reading's more significant claims to fame – the actors Kate Winslet and Kenneth Branagh both grew up there, and the screenwriter and director Anthony Minghella was closely associated with the university – the taint of middle England-ness has stuck to it. This is despite vast amounts of money being spent on it, and its recent evolution as a tech and business centre. Yet there are also signs of a proper renaissance at hand. The notorious prison is still there, but it has long since closed, and instead the Abbey Gardens area around it has been restored and made a genuinely pleasant place to visit, complete with an old-fashioned bandstand in the centre.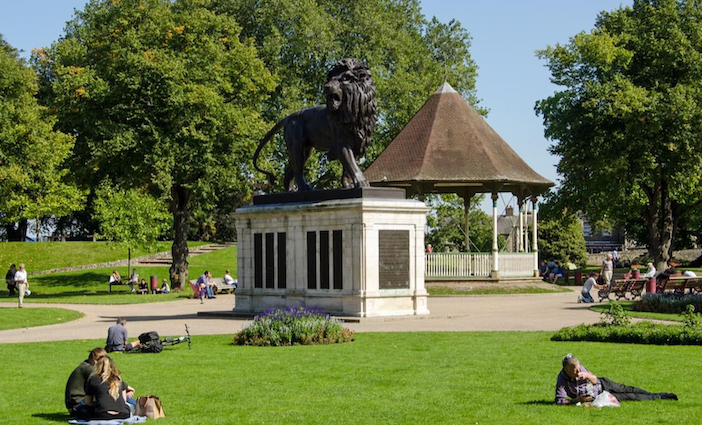 And there are other very welcome touches, too, such as an Oscar Wilde memorial walk by the riverside – just outside the prison that he hated so much – and what has now become a very charming and upmarket mini-area around the so-called 'Forbury' part of Reading, including the newly relaunched Roseate hotel.
A while ago, it would have seemed incomprehensible that Reading would have played host to a five star establishment, but now it does indeed exist, and has its place in the former building of Berkshire County Council. It was previously known as the Forbury, and had quite a decent reputation in that capacity, but has now been taken over by the Anglo-Indian group, Roseate Hotels & Resorts. It radiates the kind of warmth and charm that properly run hotels should always possess, from the genuinely friendly welcome to the hugely comfortable and spacious suite that we inhabited for the night.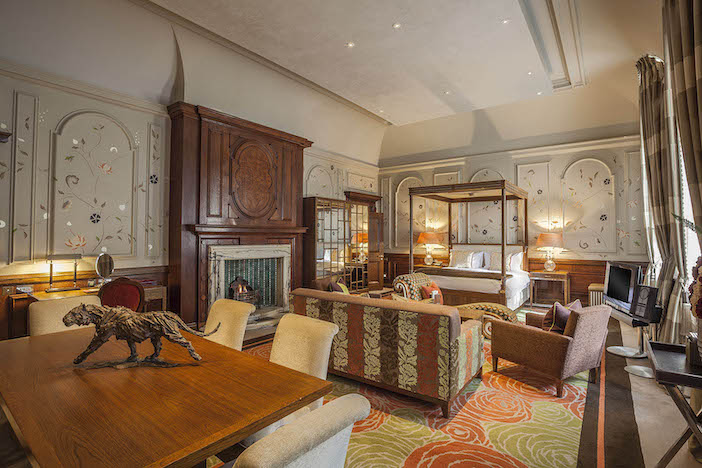 It was a genuine pleasure to stay here, and even the minor quirks and eccentricities – such as a television that only appeared to offer four channels – were outweighed by the Rolls Royce-level competence of the operation. A particular highlight for me was an expertly administered traditional Balinese spa treatment in the separate Aheli spa complex, which had the happy effect of wiping away all the sorrows and cares of the day and leaving me fresh and rejuvenated.
The restaurant, the punningly-named Reading Room, served an excellent breakfast the next morning (all done a la carte as Covid has rendered traditional buffet options impossible), but its adult-oriented menu and atmosphere meant that dining here with a small child was impossible. However, a more than speakable alternative lay at hand in the form of Honest Burgers, the London-based group that have now expanded outside the capital to bring their excellent fare to the provinces.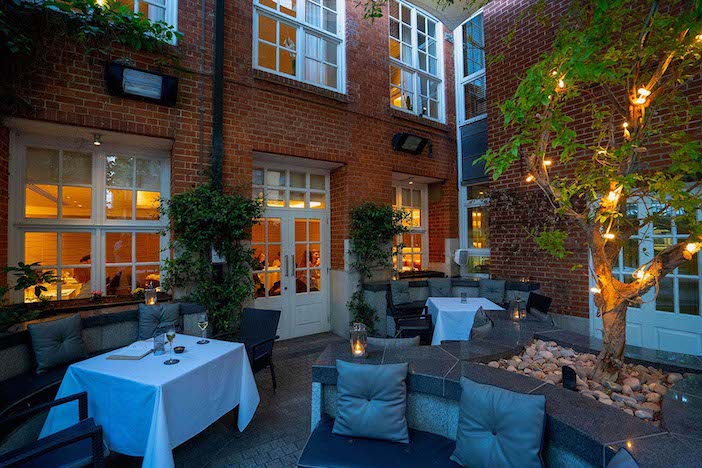 While so many other burger groups (Byron, GBK) have long since suffered, the key to Honest Burgers' success is to serve exceptionally good burgers (including the Steak Frites special on our visit, complete with dollops of Boursin cheese) and fantastically moreish chips with a selection of local beers (here, the excellent Siren brewery, situated nearby) and a special geared to each location. The staff were fantastically warm and friendly, and we ended up visiting twice, so impressed were we by the slick and decidedly inexpensive operation.
There are other things to admire about Reading, as well. It is the gateway to countless wonderful Thameside walks, it boasts the Thames Lido and a branch of Bel and the Dragon and even the shopping centre – the Oracle – is ameliorated by its riverside location. And it has one of my favourite branches of Waterstones, situated in an old Methodist chapel and staffed with friendly and switched-on booksellers who were only too keen to recommend a selection of books for our grateful (ish) daughter. So, forget your preconceptions about Reading, book a stay at the Roseate Reading and make sure that you pop along to Honest Burgers. Chances are, you'll have a lovely time.
A TripAdviser Traveller's Choice for 2020, for more information about the Roseate Reading, including details of Aheli spa and exclusive offers, visit www.roseatehotels.com.