The grand old dames of Kensington hotels are a variable bunch. Some are tottering gently into a distinguished retirement, with the (no doubt expensive) rooms sorely lacking in the mod cons that the well-heeled expect from their stays in SW8. Others have boldly taken the plunge into boutique-dom and have reinvented themselves as repositories of marble bathrooms, Egyptian cotton, celebrity chefs and all the contemporary trappings of £500-a-night luxury. And then, in the Gore, we have the third category, which we'll call 'a hotel as it should be.'
The wonderful thing about the Gore, situated a mere hop and a skip from the Albert Hall, is that it has the same atmosphere that it no doubt would have had a century ago. When you arrive to check in, you feel as if you're an honoured guest who has merely popped out for a short time before, rather than a neophyte taking their first steps into a refined bygone world. And the rooms have the same time-honoured atmosphere of comfort and relaxed enjoyment, featuring genuinely impressive art and beautiful antiques, to say nothing of altogether quirkier touches.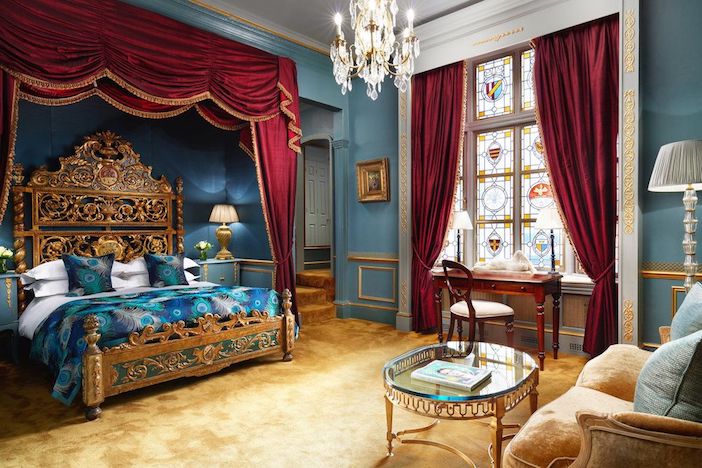 The room that we were staying in, the Queen Victoria, had a suitably regal bed in its centre, but my beloved wife and I were both more beguiled by something wonderful; a red velvet sofa that one could gently sink into, emit a little sigh, and feel entirely at home. One had visions of Her Majesty entering and pronouncing, with no little gravity, that 'we are very much amused.'
The restaurant, 190 Queens Gate, has super-chef Daniel Galmiche as its executive chef, and has attracted plaudits for its unusual and innovative dishes. Although the presence of a small child meant that we had to postpone our visit until another occasion, when we did, we were highly impressed. We are advised to order the scallops with pancetta crumb and slow-cooked rib of beef, which we do and are excellent, but a punchy game terrine and perfectly crisp pork belly are no less good, to say nothing of a fine sticky toffee pudding to end the meal with. A bottle of Portuguese red from the Douro is a fitting accompaniment, and the whole ambience of the room – quiet, calm professionalism – is a wonder to behold in this most frantic of areas.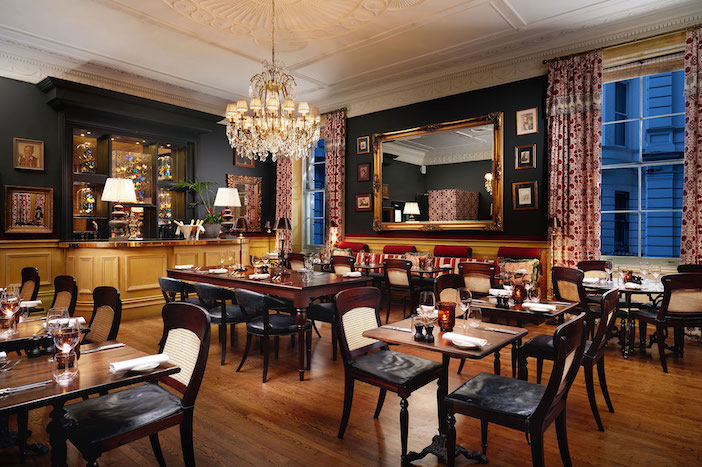 While we were staying there, we did manage to sidle in for breakfast the following morning, and were once again thoroughly impressed at how properly everything was done. The scrambled egg was of a very decent consistency and taste – a good egg, if you will – and the wild boar and apple sausage that came with the full English was a true delight, setting one up for the day. Even the black pudding, so often a miserable and guilty afterthought, was full of taste and texture.
Our stay came to an end too quickly, as these things often do, and we checked out with the usual sighing farewells and declarations of hope for a return visit. 'Going anywhere nice today?', the affable porter (who had done sterling service by helping us carry a child's buggy down several flights of steps when the lift was out) asked us. 'Nowhere as nice as this', we replied in unison. And very much meant it.
The Gore, 190 Queen's Gate, Kensington, London SW7 5EX. The Gore is part of the Star Hotels Collezione. For more information, including details of offers and services, visit www.starhotelscollezione.com.