If I was someone who went in for terrible and reductive puns, I'd just say that the King's Arms in Hampton Court is a hotel fit for a king and leave it at that. But given that the ruler most associated with the area was Henry VIII, and that his idea of hospitality was stuffing himself stupid on various wild animals and birds while seeking to execute various wives and ministers, this is perhaps not the appropriate way to talk about what has a fair claim to be the most interesting and accomplished restaurant for miles around, with fourteen more than comfortable rooms attached.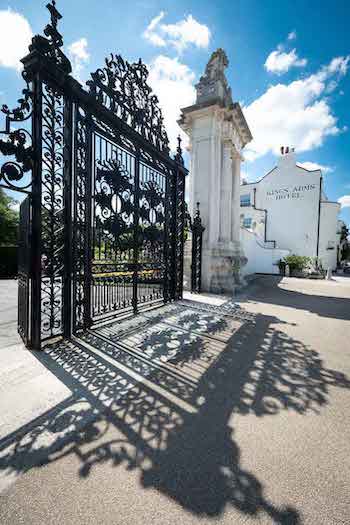 For make no mistake, the King's Arms, once a rather gloomy pub in the shadow of the palace (you can see the famous maze out of the windows) is very much a top-end restaurant which happens to allow its diners to stay should they so wish, rather than a fully-fledged hotel. We visited on a Sunday night just after the end of full lockdown restrictions, and found the accommodation side of things a rewarding mixture of friendly and capable; the beds are suitably luxuriant, the bathrooms decently equipped and the lack of air conditioning made up for by the Dyson machinery in the rooms. But it's the food that you are here for, in its 'The Six' restaurant, and here the King's Arms is more than regal in its ambitions.
Head chef Jack Scoines, late of the Randolph in Oxford, is the man in the kitchen, but it is the involvement of the Michelin-starred Mark Kempson, supremo behind Kensington's Kitchen W8, that is a guide to the level of ambition on offer here. We visited for Sunday lunch, a time that is often the graveyard of achievement when it comes to accessible fine dining, but Scoines and Kempson have come up with something truly sublime.
Starters of corzetti pasta with chicken oysters and girolles and goat's cheese agnolotti were better than anything I've had in most Michelin-starred Italian restaurants, and a main course of saffron risotto with peas, beans and poached egg was so beautifully executed as to be practically a work of art.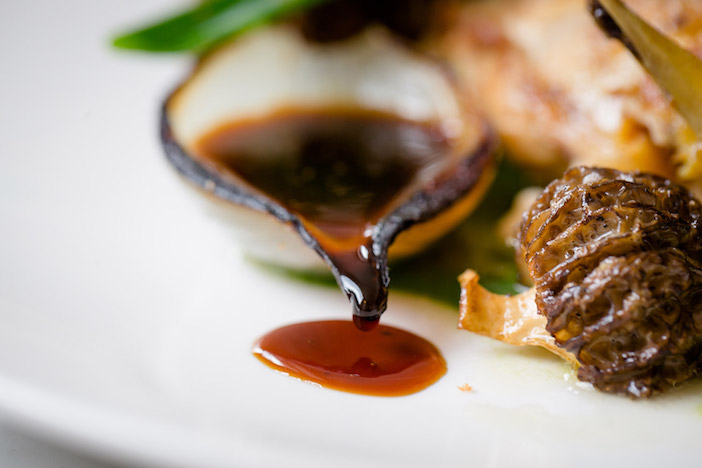 I plumped, if that's the mot juste, for the pork belly, which was about as far from the usual sticky mass of greying meat as it is possible to be. The flavours were sublime, and such mainstays of the Sunday lunch as roast potatoes and carrots were reinvented in utterly delicious ways.
The whole shebang, accompanied by a couple of glasses of wonderful Rioja, was rounded off by a fine peanut parfait for my wife and a vanilla pannacotta for me. And none of this is served at bank-breaking prices, either, which for food of this calibre is almost outlandishly welcome. One could have a meal half as good – nay, a third as good – in establishments a couple of miles nearer to London, and pay considerably more money for the privilege.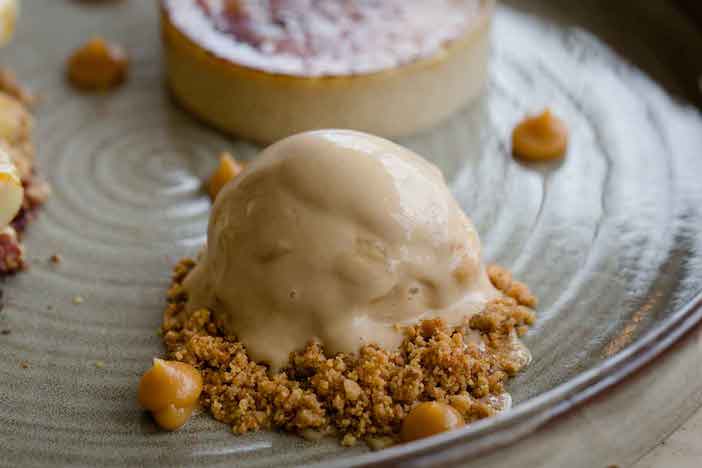 It is a true privilege to dine and stay at the King's Arms. Treats like this do not come along nearly as often as one would expect – or hope – and so it is all the sweeter when they do arrive. One might even say that it's a repast fit for a queen.
The Kings Arms Hotel, 2 Lion Gate, Hampton Court Road, Molesey KT8 9DD. For more information, including details of rooms, rates, The Six and other dining options, please visit www.kingsarmshamptoncourt.com.