Whenever I see a hotel – implicitly or explicitly – describe themselves as a 'home from home', something inside me stiffens. One of the reasons, surely, why we visit upmarket hotels is to have a wholly different experience from home; it would be a poor show to spend hundreds of pounds on somewhere to find piles of clothes strewn across the floor, animals and children vying with one another to see which can make more noise, and half-eaten food sitting in the fridge 'just in case'.
We leave these domestic concerns behind for a night or two, and embrace a sybaritic, theatrical existence of temporary self-indulgence, so that we can return to our considerably less thrilling home lives relaxed and refreshed.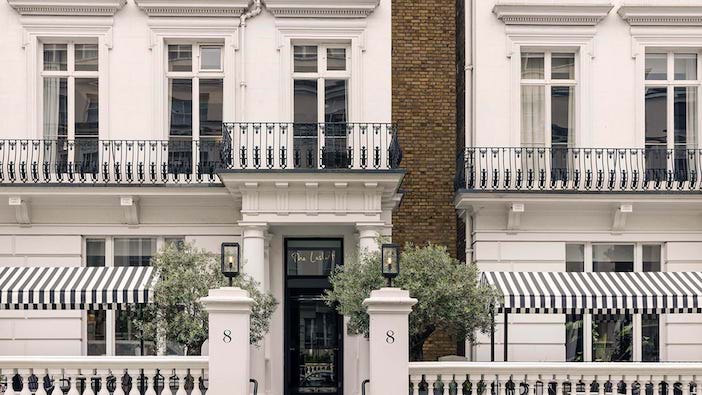 Yet if I was to make a hotel my home, Notting Hill's The Laslett would be somewhere very close to the top of my list. It's partly because its location, a literal stone's throw from Notting Hill Gate on Pembridge Gardens, makes this feel like the most lavish of private houses imaginable, a feeling strengthened when you enter to a genuinely warm welcome and to be impressed by the stylish and innovative décor in the public rooms. The library is festooned with art books, so if you wanted to read about Barbara Hepworth or Lucian Freud, this is your place; a Harland Miller print on the wall only emphasizes this feeling of playful luxury.
It's a place for grown-ups, so naturally we bring our 7-year old daughter Rose, who cheerfully punctures any idea of quiet restraint, but provides laughs and hugs instead, so is forgiven her youthful exuberance. We're in a so-called 'master bedroom suite', handily located on the first floor and with astonishingly high ceilings. When we walk in, there's everything that you could possibly want as a welcome; a bottle of good Spanish red, jelly babies and an LP player, complete with Abbey Road, amongst others.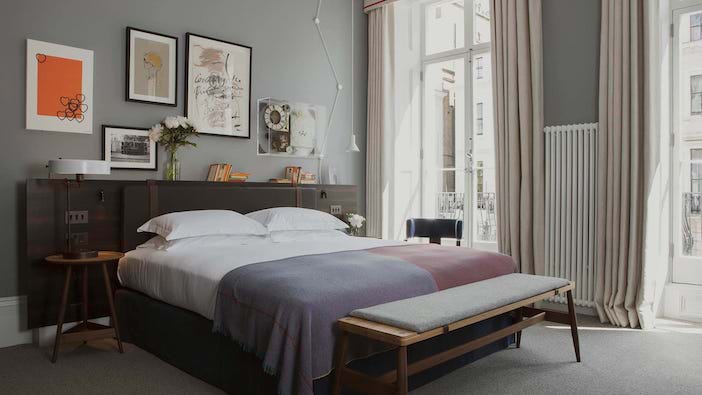 'Mean Mr Mustard' goes straight on as we explore; the collection in the room includes well-chosen vintage Penguin paperbacks, carefully chosen modern art and a metro-tiled bathroom. It isn't the largest suite that we've ever stayed in, but it's sublimely comfortable and sets the tone for what proves to be a wonderful stay.
The hotel is not the sort of place to go in for a fine dining extravaganza in its restaurant – if you want that, Core and The Ledbury are your go-to spots nearby – but its offering, the Henderson Bar & Kitchen, sums up the Laslett's ethos admirably. It specialises largely in small and small-ish dishes for sharing, leaning more heavily on good ingredients (from the likes of HG Walter and Sally Clarke) than demanding amounts of preparation.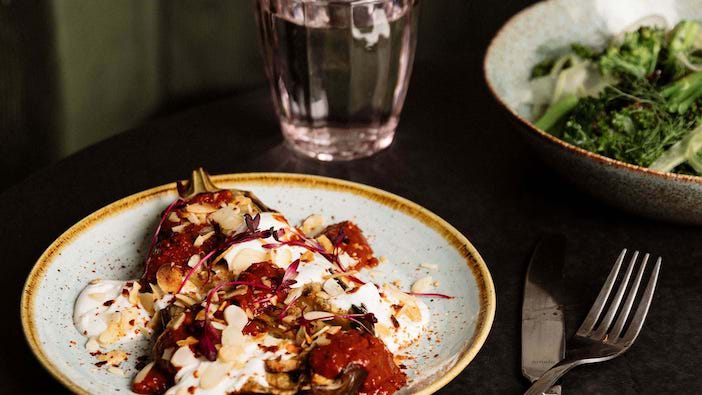 Order a charcuterie board, some truffle hummus, a heritage tomato salad and burrata with sundried tomatoes and pesto, as we did, and you won't be disappointed, but make sure that you sample the excellent cocktails (the Henderson's rum punch was a particular hit) and leave some space for the piece-de-resistance pudding, the East to West sundae, which features ice cream from the estimable Hackney Gelato company and offers a souped up, pimped-out experience to rank with the best of them. And if you can get a table on the terrace on a seasonable evening, do so; it makes the whole experience feel almost continental.
It's no surprise, after all that and a bottle of fine Gruner Veltliner, that we sleep well, although someone is excited for breakfast and so we head downstairs to sample very fine broad bean guacamole, a sausage and egg brioche and waffles with hazelnut spread – separately – and to soak up the perfectly judged Laslett atmosphere for a few moments longer.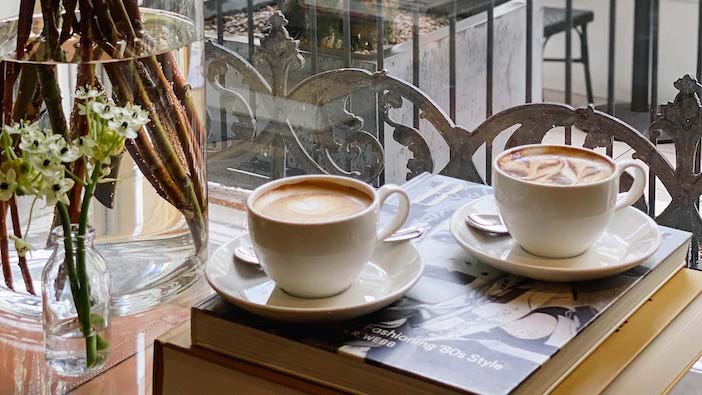 Then it's time to bid a regretful farewell, with warm words lingering in our ears. "Come back and see us again soon!" It is inconceivable that we won't.
The Laslett, 8 Pembridge Gardens, Notting Hill, London W2 4DU. For more information, including offers and details of their 'recharge rooms', please visit www.living-rooms.co.uk.