It's no easy feat to transform a tired British seafront landmark into a hotspot for Gen Z but that's what £25million will do for you. The Nici hotel opened in June and is the biggest thing to happen to Bournemouth since, well, we can't really think of anything. Basically, it's a big deal. With a clifftop location, it serves up sea views and has direct access to Bournemouth's seven-mile stretch of golden sand via a long zigzagging public path.
Miami's South Beach was the inspiration for the look and feel of the hotel and, in this, it succeeds. All the communal parts fizz with energy. Party vibes. The staff sport suntans and tight shorts. There are tiles and terrazzo, globe lights and pineapples, swirly carpets, palm fronds and masses of art deco flourishes. If anything, the Florida vibes are too much. Too loud. But then, I'm kind of old-fashioned. If you have teenagers, they'll love it.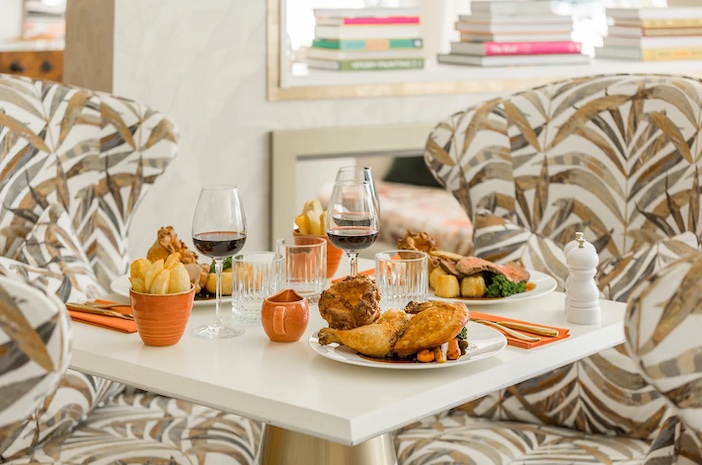 The main restaurant, South Beach, is for laid-back all-day dining. At breakfast, they do 'Eggs Benny', smashed avo, Miami-style pancakes or a full English although the continental buffet is so sprawling and lustrous, filled with grains, seeds, fruit, chorizo, chia and springy focaccia straight from the oven, it's sure to satisfy every dietary preference.
The rest of the time, you can feast or graze. There are Poole Bay oysters, mussels and scallops or the classic American Cobb Salad. The lemon sole with brown shrimp and cayenne butter is an excellent choice for dinner. The restaurant's wide terrace overlooking the garden, pool and sea beyond, is, in my opinion, the best thing about the hotel. Sitting there in the sun really does feel like being somewhere else.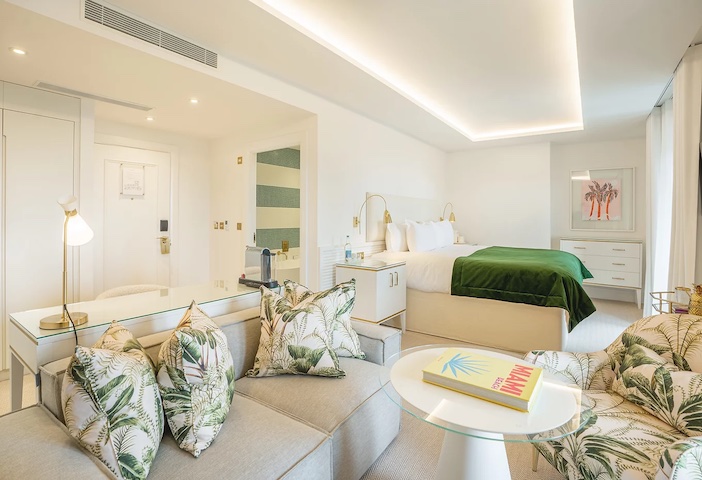 What of the rooms you ask? Good question. Rooms are great. They are light and bright with high ceilings and cheerful mid-century overtones. My room, 104, came with a large terrace (big enough for two sunloungers) and brought to mind the Mondrian hotel in Los Angeles. Vast bed. Mega power shower. Complimentary decanter of rum for late night pours. Plus textures galore. Sheepswool, velvet, feathers and brass. Lots of brass. In fact, don't come if you don't like brass.
According to owner, Nicolas Roach, the hotel has been well received. "The response so far has been incredible," he says. "Our ultimate aim is to provide Bournemouth with the destination hotel it deserves; transforming the town's landscape and celebrating this award-winning coastline." Indeed, it's very much a city hotel. Locals are welcome. There are outdoor movie screenings, yoga sessions on the lawn (to a backing track of RnB), fire pits and live music – all of which attract a bouncy Insta-savvy crowd.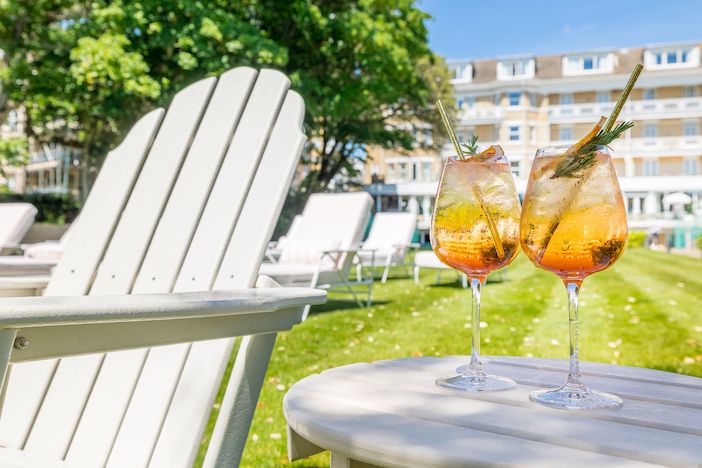 Guests can borrow surfboards, kayaks and paddleboards and scamper down to the water's edge or try out the Finnish saltwater 'sauna on wheels' just up the coast. I chose neither. Instead, I absconded to Studland, a pristine dune-studded nature reserve entirely void of tourists – or gimmicks of any variety. All it took was a ten-minute ferry from Sandbanks.
Following a peaceful stroll along the beach, I rewarded myself with a glass of Dorset champagne and a plate of crab at Shell Bay, a restaurant that has in recent years become a mecca for serious foodies. It's a quiet, simple place, right on the water, and unlike The Nici, it doesn't shout about itself. But then, maybe it should. A little bit of noise can be quite fun.
The Nici, West Hill Road, Bournemouth, BH2 5EJ. Rooms from £175. For all bookings and enquiries, visit www.thenici.com or email info@nicihotels.com.
Follow Leo's adventures on Instagram @leonorabear or Twitter @leobear