It's like having your own Tardis positioned halfway up St James's Street. One second you're wandering along with the businessmen and women, the well-manicured and well-dressed denizens of Mayfair, trying to keep out of their way as they bustle past on their infernally busy schedules. And next, a deft aside and a few short strides up an alleyway you've never noticed before, and you're in a sudden enclave of calm.
A cobbled drive surrounded by a mews leads you to a discreet entrance and on your left is the legendary American Bar. You've reached The Stafford. It's a hotel of monumentally high standards. From the centuries old wine cellars carefully tended by maestro Sommelier Gino Nardella – who incidentally has worked here for nearly 35 years – to the American Bar itself, which is possibly one of the finest bars in town that you don't have to be a member of to gain entry; you'll find a welcoming and sophisticated service.
My room is in a separate building, facing the mews courtyard where chauffeurs chat and smoke beside their black, shining steeds. My suite is spot on; spacious, luxurious and, unusually in central London, eminently practical. The bed is cavernous, bathroom similarly so, with his and her sinks and a walk-in shower of impressive velocity. Nespresso machine ticks another box.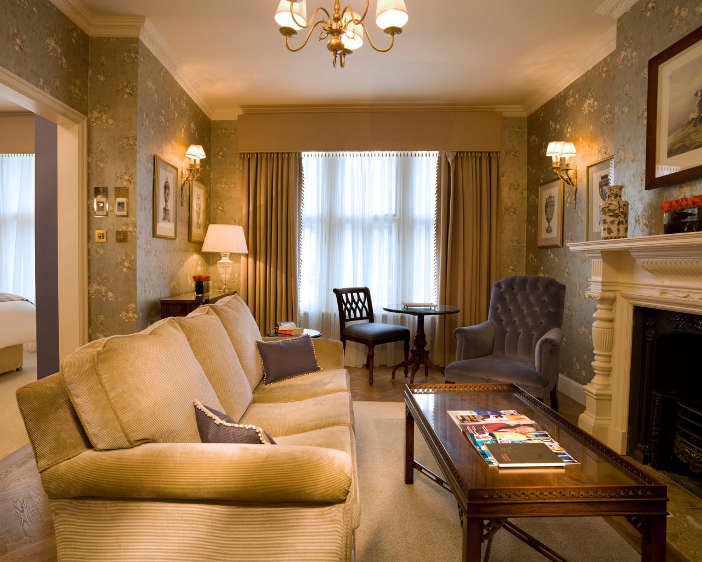 Years ago, many London hotels had an 'American Bar' to attract US visitors who were unsure of where they might be able to find a properly made Singapore Sling or a decent Manhattan. The Stafford's American Bar has retained its unique identity with only French bar staff ever serving here. It's plastered in memories. Every square inch of wall hangs a note, a picture or an artefact, all presented to the hotel by patrons old and new.
It's very informal in here and great fun, with a mind boggling selection of sharpeners, chasers, cocktails and digestifs tucked away and the bar staff always willing to make a suggestion. There is a reasonably priced bar snack menu, with food served endearingly enough on a tray on your lap. If you've got some work to do, drop in, log onto the Wi-Fi, order a sandwich and you're all set.
But if it's fine dining you're after, you won't go home disappointed. The kitchen, run with panache by the gifted Carlos Martinez, presents deft dishes of inspiration and imagination. In the light and convivial restaurant, I kicked off with an incredible smoked eel and fois gras terrine – the smokiness of the eel crumbling effortlessly into the texture of the fois gras. A starter par excellence.
I journeyed onwards through a beautiful rack of West Country venison loin with roasted salsify and pistachio and hazelnut crumble to a quite brilliant blackcurrant soufflé complete with liquorice ice cream. And this outstanding meal was paired with a delightful bottle of 2011 Pencarrow Martinborough Pinot Noir, a welcome surprise in its warmth and spiciness.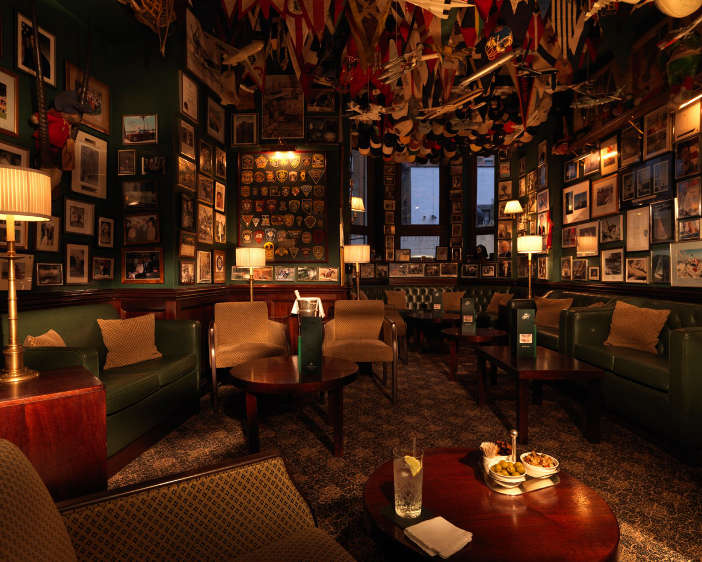 The meal could not be faulted, and frankly, nor could anything else. In the corner of the restaurant is a great gilded harp, regularly played to aid digestion but apart from this, there is no distracting muzak to divert and annoy. Staff are pleasant without obsequiousness and we weren't asked every two minutes whether everything was okay; just once, when appropriate.
As well as housing an envy-inducing collection of fine wines, the cellars can also be hired for private dining. On the night of my stay, the table was laid for such a gathering. It's a beautiful space to hold a special lunch or dinner, with subtle lighting and a real sense of fun and history.
After our meal and with drop of Glen Garioch, I retired to the terrace, with a heat lamp close by my side. Thankfully, it was relatively clement and I was able to enjoy an old favourite – the Montecristo Petit Edmundo; all the best bits of an Edmundo zapped down to size. If I could, I'd stay here once a week, just to recharge the old batteries, don't you know. It's that sort of place.