Lockdown is finally lifting, the hotels are opening and it's time to head for the sea. So, this month's spa not only celebrates our break-out from the home spa of the last three months, it goes on a family-style staycation (with a very special spa, of course).
Bedruthan is the sister hotel to Scarlet (see last September's Spa of the Month) with which it has its similarities and its differences. So, the similarities: very eco-friendly; very local in terms of produce and, indeed, staff (who are also very friendly); the same incredible view over the Atlantic Ocean and down to the gorgeous Mawgan Porth beach. And the differences? Well, the main one is that the Scarlet is adults only, while Bedruthan is as family friendly as you're going to get. So if you're looking for a summer escape from lockdown, complete with buckets and spades and plenty of activities, it's Bedruthan all the way.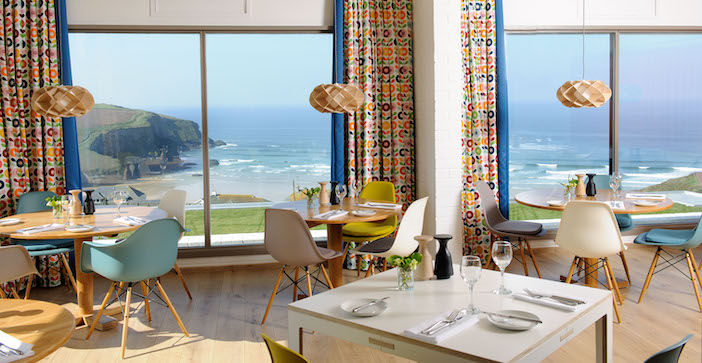 The family friendliness includes the Beehive Kids' Club. There are sessions for under-8s, a separate club for bigger kids, family activities (arts, crafts, outdoors) in the afternoons, evening childcare and a baby listening service. You can bring your dog, learn to surf, and let the kids loose in the children's pools and adventure playgrounds. There's a games rooms for teenagers, a bike shed and a surf shack – so something for pretty much everyone, including two restaurants, The Wild Café, serving all the usual meals plus a special children's tea, and The Herring for a grown-up dinner with a wonderful sunset view over the Atlantic.
And there's more for grown-ups, too. Most especially the spa. Make that spas. Bedruthan's indoor spa is extensive and includes several pools, hydrotherapy massage baths, saunas and steam rooms. Outdoors you can spend a wonderful hour in the Sensory Spa Garden. This is a journey and you go from hot to cold and back again in a setting of slate, wood, wild flowers and trees and sea breeze. There's a host who explains the route, brings you hot drinks, cold drinks and pots of scrubs at various stages. This is very much about embracing nature and the elements – and the Major and I tried this out on quite a chilly day – but, in fact, the weather doesn't matter at all and there are those who say they like it best in the snow!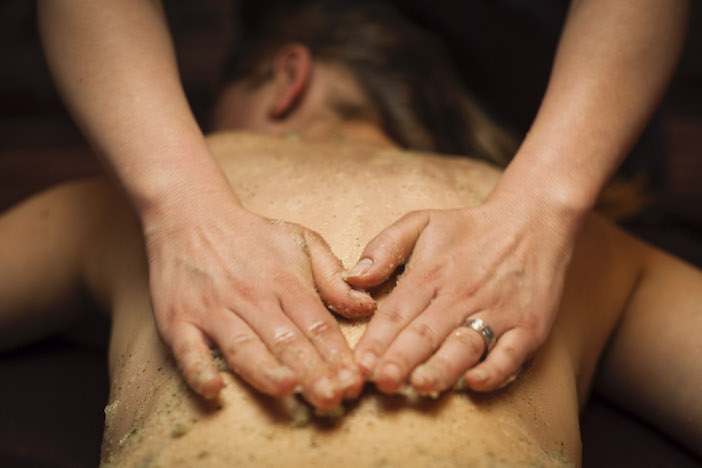 So, how does it work? You start off with a dry scrub that you shower off before you head to the sauna for 15 minutes. This is a sauna with a view of the Atlantic, so pretty special. Then – deep breath – it's the bucket shower. You pull the rope and a wooden bucket empties its chilly contents over your head. At this point, you're delighted to jump into the hot tub for 20 minutes and relax. Then you have a second, wetter and grainier scrub in the shower, wrap yourself up in towels and robes and sit (with a blanket if necessary) in front of a roaring wood fire and drink some herbal tea. It's fun, relaxing and you do feel very, very clean.
The indoor spa has plenty of treatments, too, using Oula products, a local Cornish brand that uses ingredients that are ethically sourced, fairly traded, organic and, whenever possible, Cornish. The scents are 100% natural (lavender, rosemary, patchouli) – and the first two act as natural preservatives, so there really is nothing nasty in there.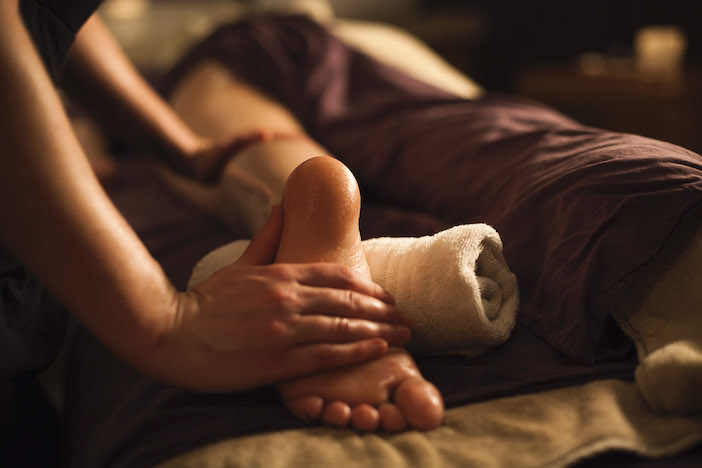 I had a two-hour session – called the Full Oula – with therapist, Liza, who started with an assessment of where I held tension in my body and face, as that was going to be her target. And then we began with an appropriately marine scrub, Sea Salt and Seaweed that I showered off while Liza changed the room around for the next part – the dry bit. Then came a long and luxurious massage with a warm citrusy oil (orange and grapefruit were in there, I think). Liza focused on my back but it really was a top-to-toe massage that went into my hands and fingers (a common tension spot for anyone who spends a lot of time with a keyboard).
When I turned over, Liza continued with my shoulders and neck then progressed into a blissful scalp massage that then blended seamlessly into a facial. This included exfoliation with hot and cold techniques, omega-rich products (including an anti-ageing serum from Pinks Boutique) and yet more massage. In fact, even the brush that applied the mask formed part of the massage, Liza sweeping it over my face in a series of patterns, with figures of eight around my eyes.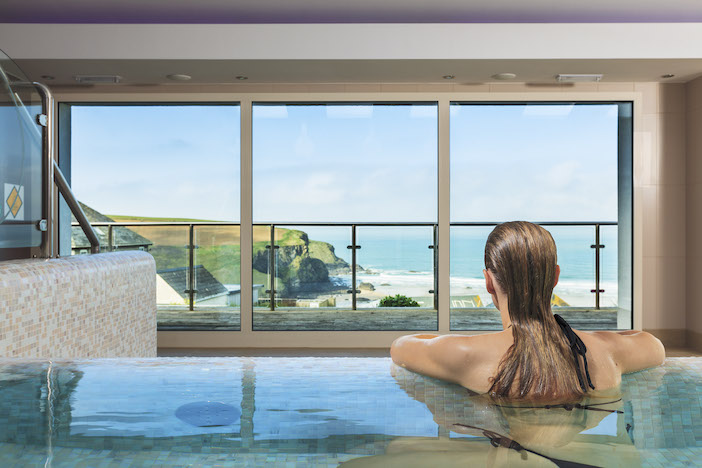 Bedruthan is a great base for exploring Cornwall and is named after nearby Bedruthan Steps, where impressive rock formations tower over the sand in a dramatic landscape with crashing waves and soaring sea birds. (Local legend has it that the stacks were lifted on to beach by a giant, of course.) You're also in close proximity with Padstow, St Ives, Truro, Mevagissey, the Lizard Peninsular, St Michael's Mount, the Lost Gardens of Heligan and the Minack Theatre (though take a blanket if you go to an evening performance!). So, ideal for a spring break with or without kids.
For more information about Bedruthan, including details of its spa and treatment packages, visit www.bedruthan.com.