Some people take inordinate pride in where they went to university, and I, sadly, am one of them. In fact, I loved where I went so much that I now live there, which is a constant source of pleasure, mixed with nostalgia (and, dare I say it, the odd touch of regret now and again.) But I always soft-peddle on a small, slightly embarrassing fact: I was turned down by my very first choice of university, which was Cambridge.
It was nearly two decades ago that I went there, one cold December, to try and convince a series of venerable and not-so-venerable dons that I would be an asset to their college in my studies of Theology. It was a lie; I wanted to get in via the back door, as it were, and switch to English. They saw through me, and the rejection letter followed a few weeks later. It was entirely deserved.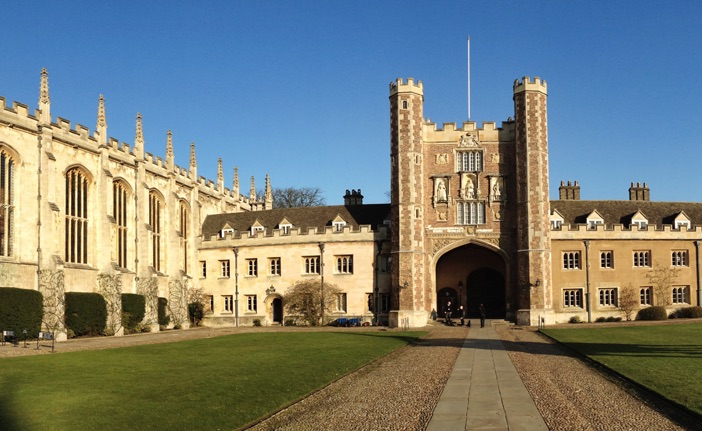 Yet what not studying at Cambridge for three years did not take away from me was an enduring affection for the city. It is a strange sort of place; half grand university city, half small provincial town, which have been yoked together in an unusual but strangely successful marriage – a kind of municipal union of David Mitchell and Victoria Coren, if you will. And, as we see in the dawn of a new decade, there is a vast amount to love about Cambridge. There are excellent places to eat and drink, the historic glories of the colleges, the scenic joys of the Backs, and the wonderful stretch of town that begins down by Gonville and Caius and the river, and ends where we stayed on our most recent visit, at the excellent Hotel du Vin.
Along the way, one encounters centuries of history. There's Trinity College to the right, where Byron studied and kept a tame bear (which he claimed he wanted to 'sit for a fellowship'). On the left, there's the great university bookshop Heffers, now owned by its rival Blackwell's. To the right, there's King's College, possessor of the greatest chapel and chapel choir of any Oxbridge college, and some of the best buildings, too. And a little further along, there's the mighty Fitzwilliam Museum, home of a world-class art collection that rivals anything in any of the European capitals.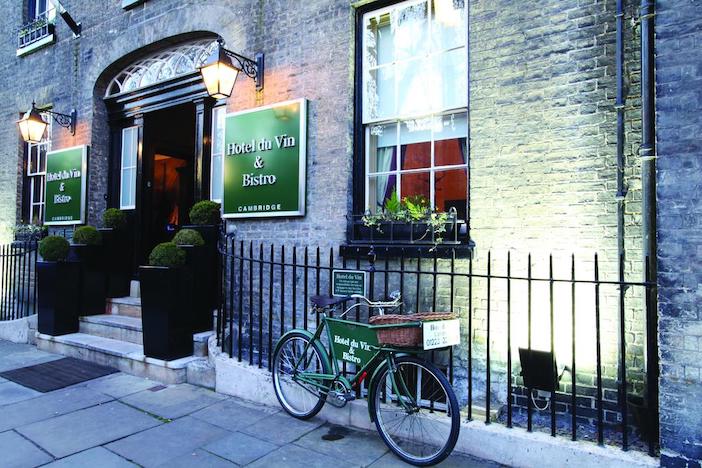 To take all this in, one needs a proper base, and that is where this especially elegant and stylish hotel comes in. Since the group was taken over by Frasers Hospitality a few years ago, standards have been raised to their very highest, and this well-appointed place, converted from three Georgian townhouses, offers the very best in modern hospitality, served with a friendly and personal touch. We're staying in one of their 'superior' rooms – a suite by any other name – which comes complete with a gloriously large bathroom, cosily comfortable bed and splendid views over the Georgian buildings of the university faculties opposite. Situated no more than 15 minutes' walk from anything in the city that you'd want to get to, it's quite the handy spot.
In a city that has a lot of good restaurants, the bistro has to be something a bit special in order to compete, but thankfully, in the hands of the sommelier-cum-manager John, matters here are very pleasing. The emphasis here, unsurprisingly given his experience, is on the wine, and a carafe of Ken Forrester Chenin Blanc and a bottle of Portuguese red – a steal at £26 – makes for a very pleasant dining experience, but the food is very decent too; scallops and tiger prawns to start, followed by cassoulet and lemon sole are the stuff of a good provincial bistro, but here it's done extremely well and served with some aplomb. A small girl is pleased with her sausage and chips, too, and enjoys the attention that she is given; we, meanwhile, brace ourselves in anticipation of what will happen when she starts to take against the simple pleasures of the children's menu and starts demanding fillet steak and fine wine.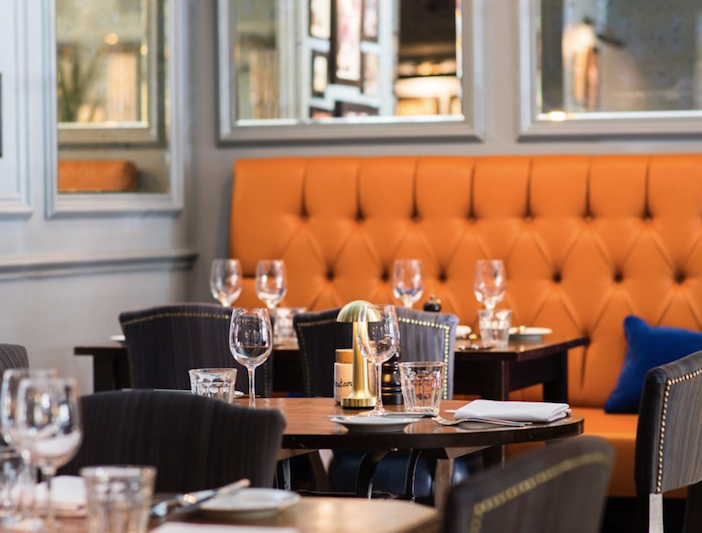 We slept well, and breakfasted better; in addition to all the usual treats of the full English, there is an unusually comprehensive selection of baked delights, including banana bread and chocolate brioche. Then it was time to head off to Kettle's Yard, and for a nostalgic walk around town. As ever, when I strolled around Cambridge, it was with a sense of 'see what you might have won'. But this particular generation game was well done. I retired home replete, happy and in the confident knowledge that, one day, someone in my position would enjoy the comforts of the Hotel du Vin as a more than ample compensatory prize.
For more information about the Hotel du Vin Cambridge, including promotions, offers and more details on what to see and do in the city, visit www.hotelduvin.com.