In this weekend's travel feature, we're sticking to Blighty's shores as Alex Larman returns to a childhood holiday haunt, the Suffolk coast…
I spent a far from inconsiderable part of my youth in and around Suffolk. In the early-to-late nineties, it had a timeless quality to it; beloved by artists including Turner, John Piper and Constable, musicians such as Britten and writers such as Dickens and Orwell, it retained, and indeed retains, a sense of calm serenity that is very different to much of the rest of the country. Yet it had been, barring the most fleeting of visits, nearly two decades since I had seen anything of it. Was it still the same wonderful place, or had modernity encroached?
Gathering wife and child, I boarded the 1pm Greater Anglia train from London to Ipswich to find out. In the marvellously affordable first class section – book in advance and it can even work out cheaper than standard class – we charge laptops and stop a naughty little girl from assaulting the other passengers. Then we change at Ipswich for Halesworth before getting a bus to our first destination: Southwold. Even in my youth, this was a place talked of with equal reverence and dismay.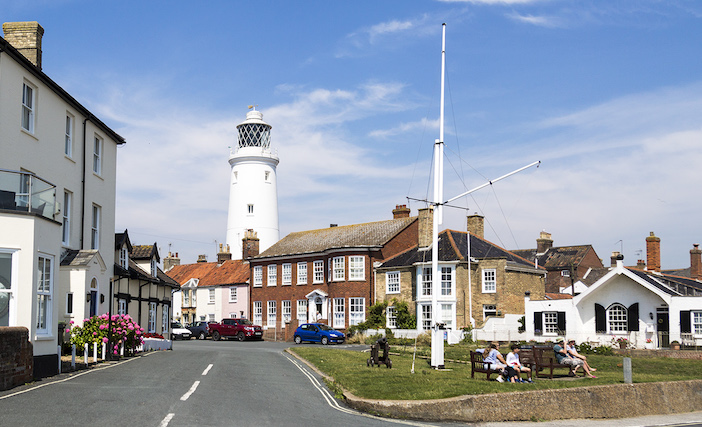 One of the most unspoilt small towns in England, it has always attracted a mixture of the well-heeled and stylish to its immaculately kept greens and Victorian streets, but the price of remaining true to itself has been high. Second homes and holiday lets abound, and continued handwringing takes place as to whether it retains its own identity or is metamorphosing into Hampstead-on-Sea.
Still, whatever your view – and there will be those who mutter that it's preferable to have top-notch delicatessens, clothing boutiques and pubs to some of the undistinguished and past-it emporiums that other, less distinguished towns harbour – there can be no doubt that guests at the Swan hotel are going to have an exceptionally nice time. A mainstay of the town since 1872, I remembered previous visits there being a family treat, thanks to the pleasantly old-fashioned feel of it all; high tea in the bar at the back of the hotel, and petit fours in the drawing room. Things have now changed.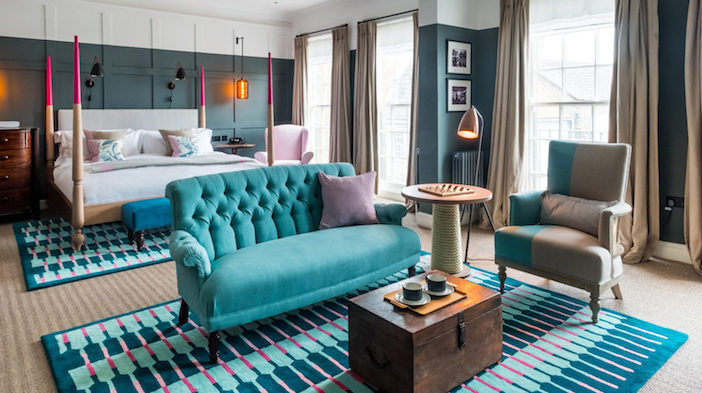 A substantial makeover in 2017 by Project Orange has meant that a grande dame now has the most glamorous of looks to beguile and seduce once again. The feel of this fine hotel is fresh, exciting and contemporary; the portraits that always decorated the rooms are still there, but now they're joined by modernistic touches, which include everything from deconstructed four-poster beds in the rooms to vaguely Tom Dixon-esque lamps in the main dining room, the Still Room. It is all magnificent, although there have been rumours of discontent from long-standing guests. Still, as one member of staff puts it, 'for every visitor we've lost, we've gained two more.'
There is almost too much to praise. The room that we're put in, in the 'Outstanding' category, has fabulous views over the town's market place, and almost too many treats to count; we loved the little bottle of gin that was left in the room as a welcome gift, and our daughter was thrilled with her bucket and spade. Then, after a stroll around Southwold and a drink at the excellent Lord Nelson pub, it was time for dinner in the Still Room, which cannot be rated highly enough.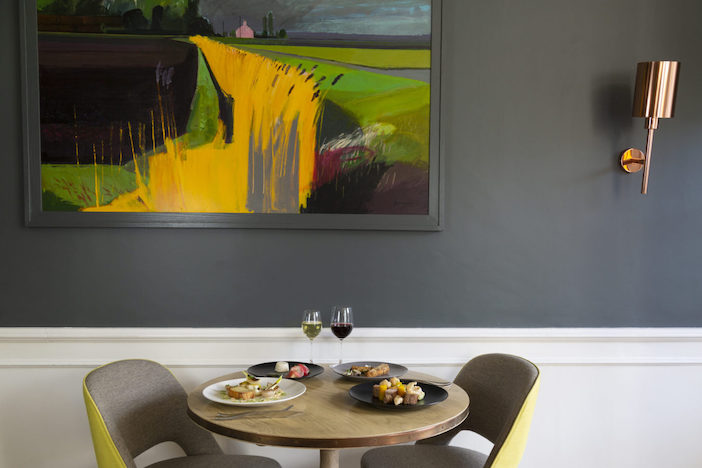 Monkfish ceviche came with a savoury sorbet, and a loin of lamb had the freshest, most inviting texture and taste that I could remember trying. And this is before I get onto the excellent and very keenly priced wine list, which majors in Adnams' superb own-brand wines and serves them up at prices that allow one to try one (or two, or three) out without feeling either regret or a straining of the wallet. It would be nigh-on impossible to come here and not feel pampered – not least because of the friendly and engaged staff, who are all too willing to go the extra mile to keep all members of this particular party happy.
We check out after an excellent breakfast the next day – with particularly good sausage in the full English – but parting isn't too sad a sorrow as we are sauntering but a couple of moments down the High Street to stay at the Swan's sister hotel, The Crown, although not before having a wander around Southwold to see a few of its particularly novel attractions.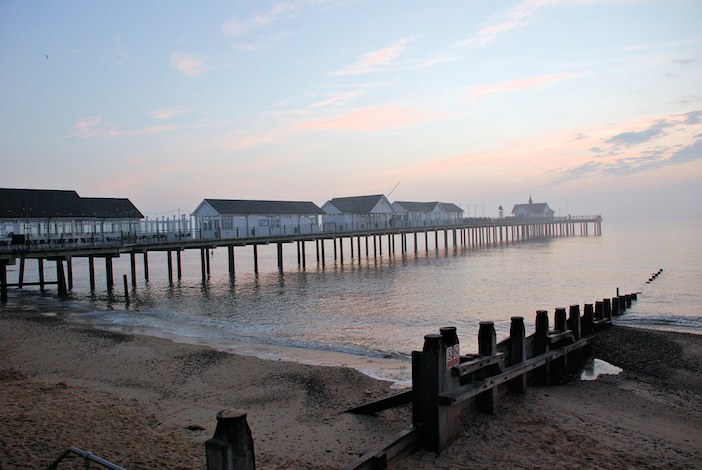 These include its magnificent lighthouse – still very much a functioning one, as well – and its pier, which features Tim Hunkin's 'Under The Pier' show, where automata and film are used to satirical and hugely enjoyable effect; if you've wanted to imagine life from the perspective of a fly, simulate an underwater adventure or bash greedy bankers, this one is for you. And if you're hungry and in need of adventure, a short stroll away is one of the town's finest pubs, the Harbour Inn, which serves excellent fish and chips and a selection of Adnams beers to locals and visitors alike.
Before too long, it's time to return to The Crown, where there's a pleasant contrast to the Swan. Whereas the other hotel is like an elegant aristocrat purring pleasantries on a chaise longue, the Crown is more akin to a kindly hostess ensuring that you've got everything that you need. The level of comfort doesn't, and can't, compare to the Swan, but the rooms are very cosy (and the beds every bit as easy to fall asleep in) and it's perfectly possible that some might even prefer the atmosphere and feeling.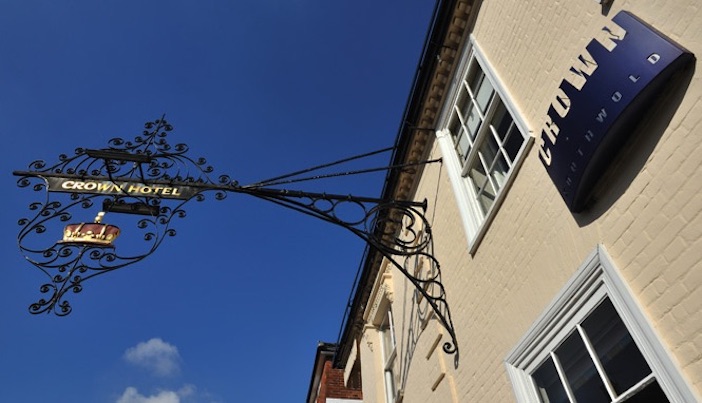 It's a lot closer to a good gastropub-with-rooms than a lavish hotel, but the staff here are so friendly and accommodating that one almost feels as if they are your bosom chums by the time that you leave. Our particular favourite, Iris, indulged our daughter to a point that the cheeky scamp started to gurgle with delight whenever she saw her, and it became very hard to tear her away when we finally left.
As with everything Adnams-related – when a brewery and a town are this closely related, the symbiotic relationship starts to bleed into both –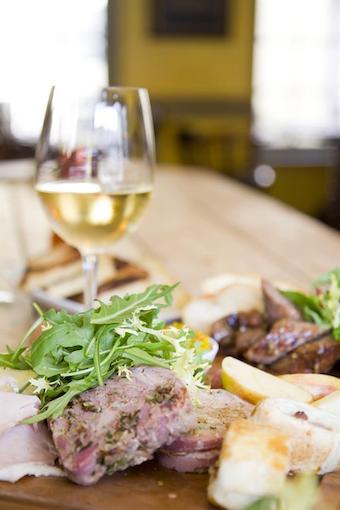 the food and drink side of the Crown is excellent. Dinner is less fancy than at the Still Room, but barely less good; I especially enjoyed what must be the least obviously healthy 'salad' to start, a riot of Baron Bigod cheese, Scotch egg and cured pork belly.
And, in a crowded field, the fish and chips I had here was the most interesting that I ate the entire trip; not only was the cod close to divine – and fresh as anything as well – but it came with a whole host of extras that lifted the whole thing several notches, such as a witty take on chip shop sauce, a pickled egg and the intriguing-sounding 'wally', which turned out to be an enormous gherkin.
It was soon time to depart, although not before a fond farewell from Iris, crying from Rose when she left her new friend, and a deep affection for Southwold. No wonder it has been so beloved by so many for so long. But we had other parts of Suffolk to investigate, and who knew what we would find there…
For more information about The Swan, Southwold, including details of The Great British Summer with Adnams, visit www.theswansouthwold.co.uk.
For ideas of things to do in Southwold, including where to eat, shop, stay and more to discover, visit the town's official website at www.visitsouthwold.co.uk.
Alex's familial tour of Suffolk continues tomorrow in the artist haven of Walberswick and Benjamin Britten's home of Aldeburgh…