If Southwold is the sublime seaside town of your dreams, the village of Walberswick, a few miles up the coast, is something even more fantastical. A long-standing favourite with celebrities including the likes of Richard Curtis, Keira Knightley and David Morrissey, who all own houses here, it is a quiet, tranquil and breathtakingly beautiful place, shot through with a little East Anglian eccentricity.
The village is reached either by road, a longish walk from Southwold or a ferry which carries passengers across the River Blyth for a pound a time, and has a sense of otherworldly charm, perhaps aided by the stratospheric house prices. Every summer, the crab-catching championship and the legendary and star-studded village fete draw attention and publicity, but the rest of the time, there is a calm, moneyed atmosphere, helped by its possession of one of the most spectacular village pubs one could ever hope for.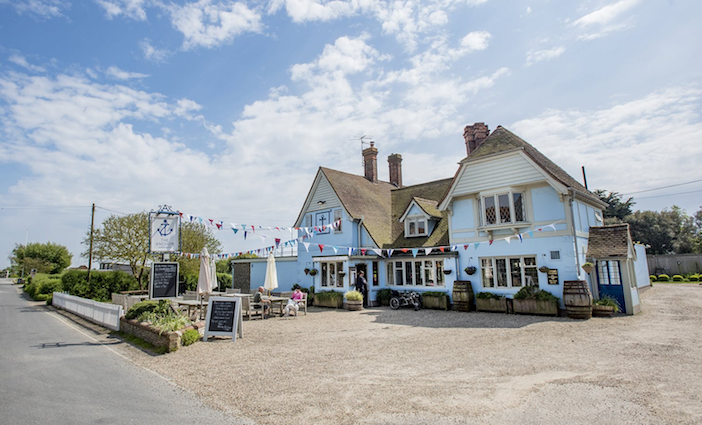 Mark and Sophie Dorber established themselves at the White Horse in Fulham, the so-called 'Sloaney Pony', for many decades, long before the current vogue for craft beer and small plates. They then upped sticks to Suffolk just over a decade ago, reviving a tired and thoroughly dated village pub in Walberswick, The Anchor, and turning it into something rather special.
On a warm Thursday lunchtime, it was busy both inside and out, thronged with a mixture of locals drinking pints of Adnams at the bar and visitors and residents lunching. The food is exquisite; locally sourced seafood and meat are delicious, especially specials of squid and chorizo and pork from nearby Blythburgh, but everything has been carefully considered, even down to the hazelnut butter that comes with the sourdough bread. It would be hard, if not impossible, not to come here and have a truly marvellous time.
The hospitable Dorber joins us for a drink – of a fine cherry Kriek beer – and a chat after our lunch. He is rightly proud of what he's achieved here, especially the drinks list, which is a comprehensive and thorough selection of beers by both the bottle and on draft, as well as a fine selection of wines at thoroughly reasonable prices. He and his (impeccably polite, Ralph Lauren-shirted) staff specialise in making their guests feel welcome and valued, and the fair prices mean that even those who would balk at a weekend in one of Walberswick's holiday cottages are highly advised to come here for what is undoubtedly one of Suffolk's nicest and most thoroughly enjoyable culinary and alcoholic experiences.
On which note, if you're still in the market for having something to eat and drink, a visit to the Adnams-owned Bell pub up the road is also a highly recommended option. Said to be haunted, the only spirits that most of its patrons are likely to find are the excellent gin and tonics, but the 600-year old building has a sense both of history and of fun; we enjoyed a pint of Adnams Mosaic Ale and a glass of their fine Chardonnay as we colonised the sort of small antechamber that had no doubt seen its own very great deal of history, and for whom even the most famous of faces were just passing through.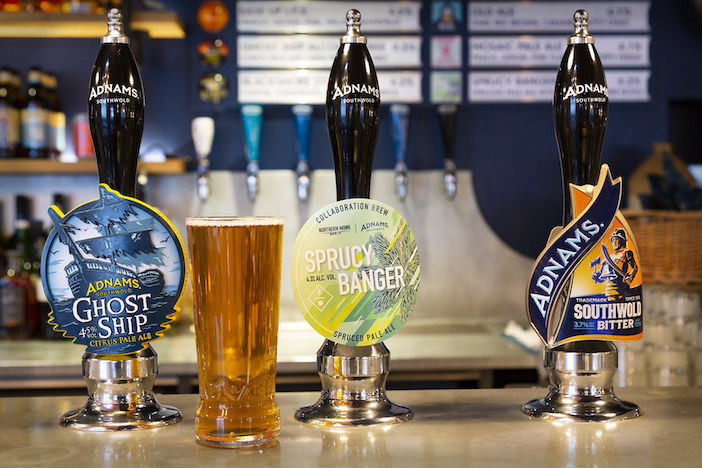 Some of these famous faces can, of course, be seen regularly on screen, not least at the Aldeburgh cinema half-an-hour down the road; one of Britain's finest independents, it is celebrating its centenary this year with a dazzling range of events, including celebrity appearances, the documentary film festival in November and a regularly changing series of pictures. It is interesting to compare Aldeburgh to its neighbours.
Most famous for its long association with Benjamin Britten, who lived and is buried in the town next to his professional and personal partner Peter Pears (try saying that in a hurry), it has a younger, (slightly) funkier and more bohemian feel than Southwold. We saw a vintage diner, the sort of eccentric antiques shop-cum-bar that could be found in Hackney, and even a few tattoos here and there, as well as some fabulous beach, a couple of lovely pubs and some great shops; the Aldeburgh Bookshop, especially, is one of the country's finest independents.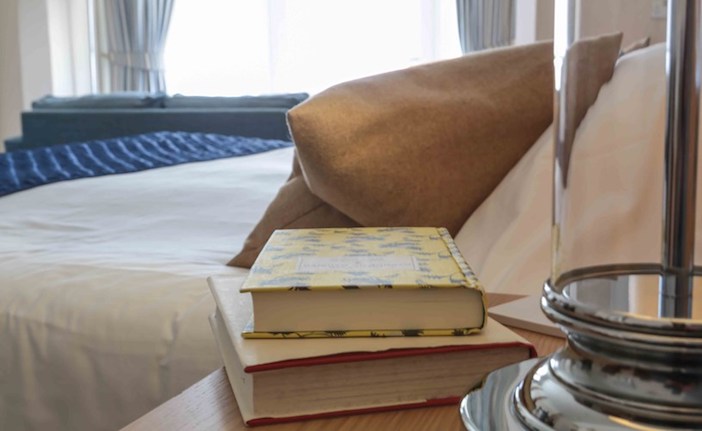 A lovely town deserves a fabulous hotel, and in the Brudenell, it has somewhere that it more than merits. Designed on vaguely Scandinavian lines, the atmosphere at this seafront hotel is clean, crisp and inviting; the exterior might suggest that it is something traditional, but inside it has the inviting air of somewhere that you would want to spend an extended amount of time at. The room that we were staying in had unimpaired views over the North Sea, and sleeping with the windows open, and the only sound being that of the waves crashing, was a memorable experience; it was only rivalled by the comfort of the bed, which was decidedly difficult to leave the next morning.
One of the reasons for this slugabed attitude was the dinner in the hotel's restaurant that we had enjoyed the previous night. The Seafood & Grill, as it rightly calls itself, specialises in both meat and fish, and rises to the occasion spectacularly well. The duo of smoked salmon and salmon mousse that I begin the meal with is some of the best that I've ever had – one imagines that it has come fresh from the boats that can be found only a few hundred yards away – and my wife's sea bass has a similarly fresh and suitably maritime feel to it.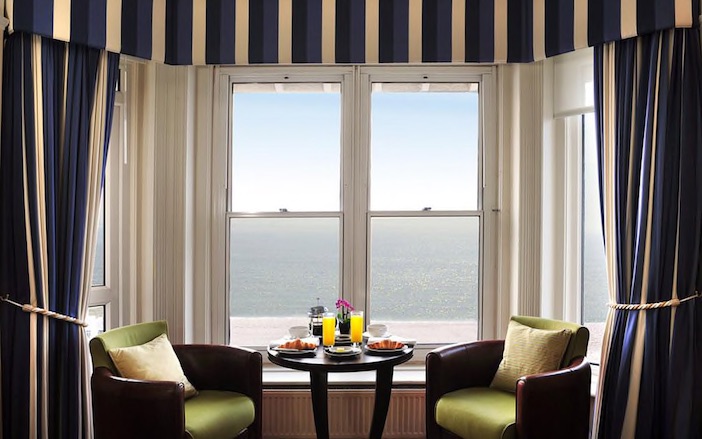 Sitting in the dining room overlooking the sea, even allowing for the frankly nonsensical behaviour of a small and obstreperous child munching sausages in a high chair, was a remarkable moment of peace and tranquillity; if one wanted to find the perfect spot to celebrate something special, or just oneself, there can be few better places to go to.
All good things must come to an end, and as we boarded the train back, we reflected on a few days extremely well spent. As my wife, who is wont to put things best, said 'I feel like I've been to the most wonderful country, a long way away. And it's still only a couple of hours on the train.' I couldn't agree more.
The Arbuturian travelled to Suffolk with Greater Anglia railways.