High-end restaurants, slick design hotels and glamorous beach clubs have transformed Marbella from footballer's fantasy to sophisticated summer escape. Georgie Lane-Godfrey shows us how to enjoy it…
There's a reason Puerto Banus is often compared to the French Riviera. Marbella's best-known marina captures that Mediterranean glamour perfectly, with its designer boutiques, super yachts and sports cars. And while you'll likely spend your time here whiling away the hours on long al-fresco lunches, watching the displays of wealth, this is only one side of Marbella.
The other one is sophisticated, understated and widely overlooked. To tap into it, the best place to start is by checking into boutique beach resort Marbella Club. Comprised of a traditional white-washed collection of Andalusian architecture, this hotel has played host to the likes of the Onassis and Rothchild dynasties, giving it the most glamorous heritage of all the hotels in Marbella.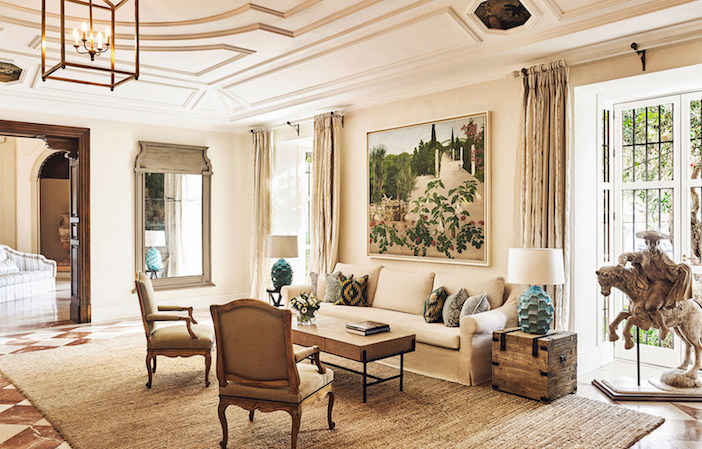 But there's plenty more to recommend it, notably the glorious subtropical gardens, filled with birds and blooms, and sea-facing suites where you can lounge in privacy away from the blinding bling of Puerto Banus. In fact, if it's privacy you prioritise, book one of the beautiful villas which offer large groups all the perks of 24 hour concierge service away from prying eyes.
While the food at Marbella Club is noteworthy in it's own right – candlelit dinners at The Grill restaurant overlooking the bougainvillea-laden gardens are easily the most romantic in town – Marbella's other gastronomic offerings are impressive. At the epicentre of this is the Puerto Romano resort's La Plaza square, which offers international eateries like three Michelin-starred fare from top local chef Dani Garcia and luxurious Japanese cuisine courtesy of Nobu Hotel's in-house dining.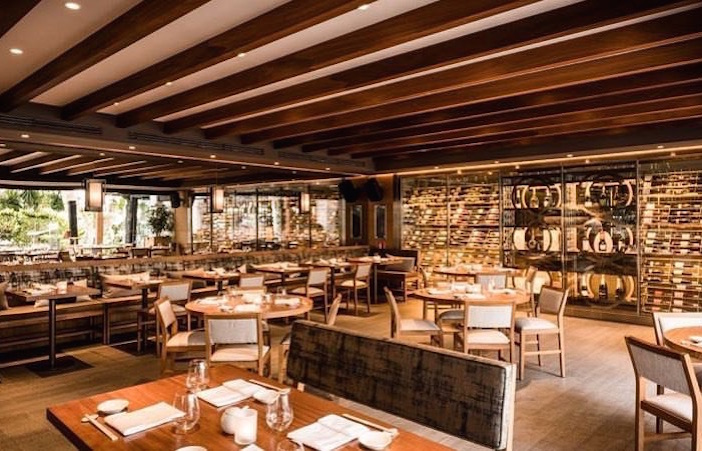 Now a luxury global brand, the brand's Marbella out posting is a serene haven of neutral shades, natural materials and Japanese design overlooking fragrant fog and jasmine scented gardens. Come here for all of Nobu's usual signature dishes, like the rock shrimp tempura and black cod miso, but also bites inspired by local delicacies like the scallops with foie gras and miso. Then, after dinner and drinks, head to La Suite, Puerto Romano's sophisticated neighbouring nightclub, for live music and an elegant, grown-up vibe.
Of course, the main draw to this region is captured in its name. The Costa del Sol is known for getting the most sunny days in Spain, and the best way to enjoy these is at a glamorous beach club. Marbella has some of the best in Europe, notably Ocean Club, which offers the exclusivity of a private pool party but right next door to the beach.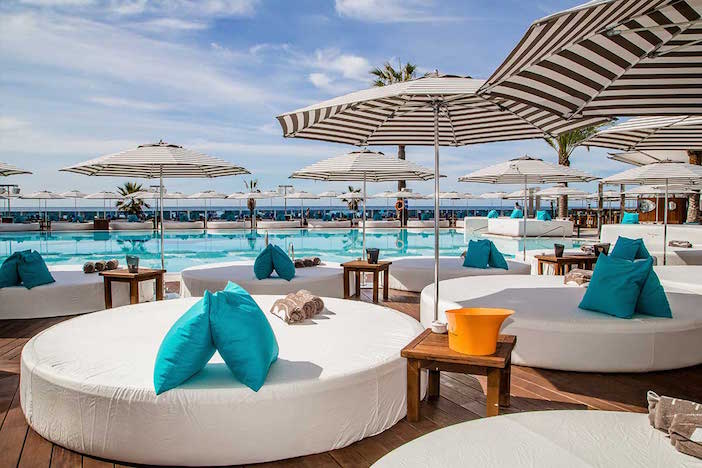 Known as a destination in its own right, Ocean Club's beds get snapped up quickly, as people come not only for the top DJs but the excellent food here too. With a focus on fresh seafood dishes, on site restaurant Amaï's standout bites are the sushi platters, which can also be ordered to those covetable beds around the pool. The best ones to book are on the VIP terrace at the head of the saltwater pool, from where you'll get the best view of the ocean too.
While any weekend will deliver, try to time visits around the monthly champagne parties for day-time decadence. Meanwhile, the legendary black and gold themed closing party at the end of the season provides a night out.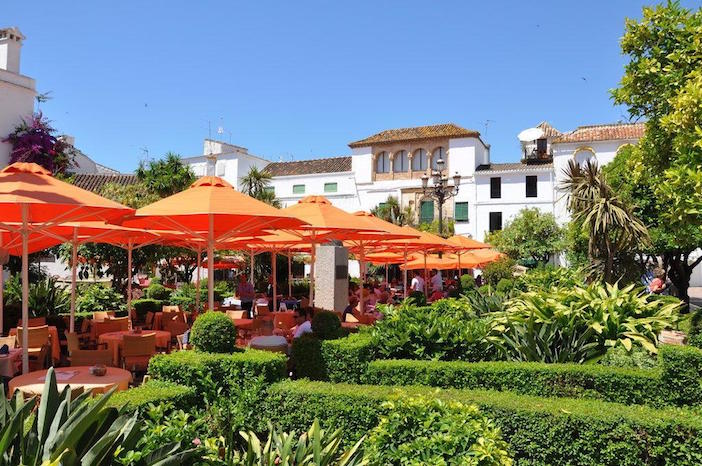 Despite what most people think, however, Marbella isn't just about the beaches. To explore the town's often overlooked cultural offerings, start at Marbella's charming casco antiguo– the white-washed Old Town filled with labyrinthine cobbled streets and majestic old squares. If you're short on time, make Plaza de los Naranjos your priority – a beautiful square named after its bountiful orange trees and lined with buildings dating back to the 15thcentury.
For those with more modern tastes, make sure a walk down the Avenida del Mar is on your itinerary. Here you'll get a brilliant insight into Spanish surrealism thanks to a series of sculptures by Salvador Dalí. Masterpieces flying under the radar? That's Marbella to a tee.