The word 'isolation' is nearly always prefixed with the word 'splendid' – and a weekend at Aikbank farmhouse, on the fringes of the Lake District, goes a long way to explaining why. Lying well off the beaten track (almost literally – do NOT attempt to reach it in a low-slung sports car unless you have something against exhaust pipes), this recently-launched five-bedroom residence provides not only a base from which to explore the Lakes, but a thick, protective bubble from any stresses that may be lurking in the outside world.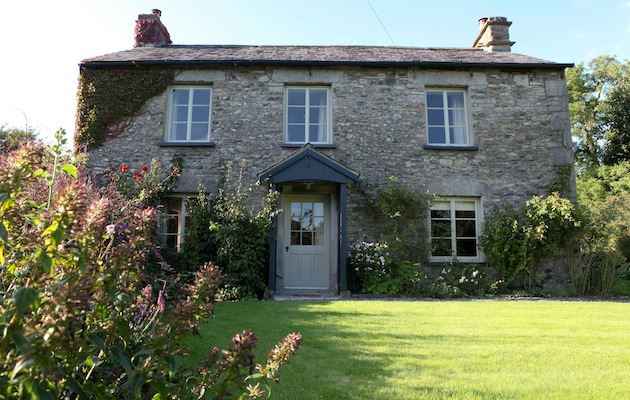 Arriving at the house late on Friday evening and in total darkness, we were grateful for the written instructions sent to us by the owners; it has a postcode and is conveniently close to the M6 near Kirkby Lonsdale, but Aikbank is not on any SatNav. Winding our way down country lanes, doing a couple of u-turns, then winding our way down the correct country lanes, we found what we both decided was almost too good to be true: a house that was large, yet felt cosy; was old, yet felt contemporary. And best of all, it felt like a home; a home that few could ever hope to own, but a home nonetheless.
Upstairs, three of the five bedrooms are doubles, including two masters en-suite bathrooms, and two are twins. There's also a family bathroom with a standalone tub. The bedrooms vary in size, but not in quality, thanks to owner (and, conveniently, interior designer, who hand-stitched everything here) Dorothy Wightman's tasteful touch. We nabbed the larger master bedroom, but if a large group stayed there, you wouldn't get too much bickering once the straws had been drawn.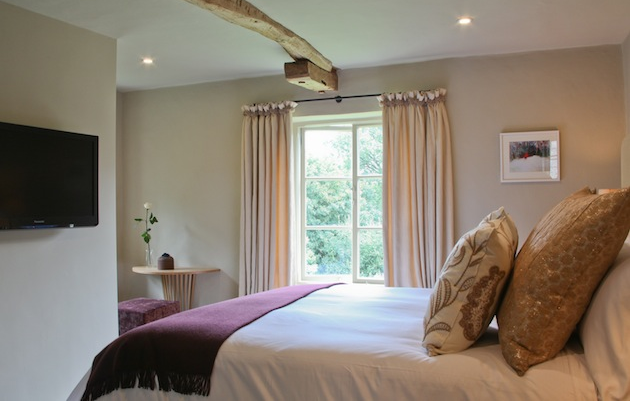 Downstairs has a large dining room with an enormous round table, a stupendously well-equipped kitchen with a long table for less formal munching, and a snug with a wall-mounted TV, Blu-ray player, big comfy sofa and wood-burner. But /the/ room is the living room: a huge space with an even bigger wood-burner and comfier sofa. There's no TV, but there is a Bose stereo, which we used to great effect (when you've got no neighbours, it feels rude not to).
Having dropped our bags and wiped the grins from our faces, we headed to the local inn: The Plough at Lupton. A grand, spacious building with five rooms of its own and a hunting theme throughout, food is definitely its thing.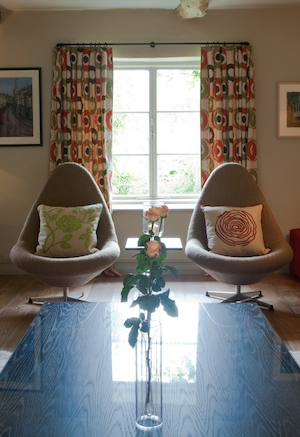 We shared a tempura squid starter, while I took on the richly-battered fish and handcut chips and my companion opted for an excellently-seasoned pork belly. It was all washed down with a neighbourhood beer: the hoppy, golden Kirkby Lonsdale Monumental.
It was just a half, mind, as the next day would find my main reason for being in the Lakes: a 15km trail run near Keswick. With that in our (clear) minds in the morning, we set about making breakfast from Aikbank's well-stocked kitchen, including fresh white bread, cereals, jams and butter, before setting off to Keswick, via the scenic route, of course, through towns like Windermere and Grasmere.
Having survived the run (the Derwentwater 15km Trail Race, part of the Lakeland Trails series, for anyone looking to upgrade their hillside strolls), we stopped off for a celebratory pint at the Grasmere Guzzler beer festival on our way back to Aikbank. We didn't want to stop long because of what awaited us at the house.
As we stepped through the door, we were greeted by Allan Kay, the very lovely, very passionate head chef at Steven Doherty's First Floor Café in Windermere, who was there to cook us a private meal. An extravagance, you may think – and so were we to begin with – but as Allan explained, if you've got a large group it works out rather well. You split the cost, choose the menu, supply your own wine, eat in your socks (but off plates) and, best of all, you /never/ need to leave the cottage. And this is a cottage you really don't want to leave.
After a quick shower, we sat at the kitchen table got stuck in to Allan's incredible menu – all seasonal, all local – as he talked us through it. We'd asked him to surprise us and he didn't disappoint – baked scallops on buttered samphire with a ginger beurre blanc, braised rolled shoulder of Cumbrian lamb with mustard grain and minted mash and, to finish, Braeburn tarte tatin. We even had leftover tarte tatin and ice-cream for brunch the next day (do NOT judge us). And when he left, there was no drive home, no waiting for a bus, just the task of transporting our loaded stomachs into the lounge for some wine and soothing music.
The next – and last – day was less soothing on our ears. An early rise and breakfast was followed by a trip to the Wightmans farm, Crabtree, and the clay shoot they run there on Wednesdays and Saturdays. We were taken through our paces by Dorothy's son, Jonty, and it was incredibly satisfying fun, though – in my case – very few clay pigeons were harmed in the making of this article. Still, at least it meant our beautiful, peaceful, quiet weekend finished with a bang.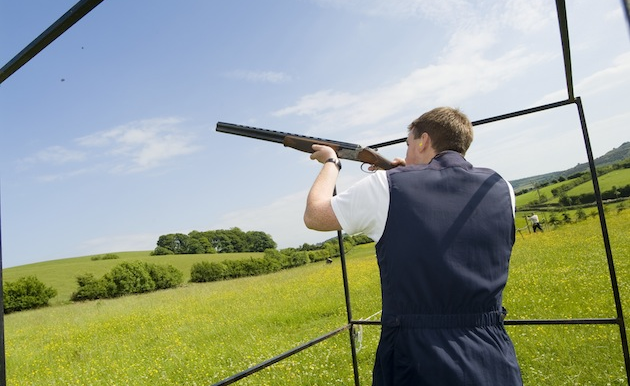 Aikbank Farmhouse sleeps 10. Short breaks start from £1,450 (private chef extra & to be booked in advance, details available on their website). For more information call +44 (0)15395 67550 or visit the website.
Clay pigeon shooting was run by Crabtree Clay Shoot. For more information visit the website. Introductory sessions start at £30pp and they even run floodlit shoots in the winter.