After a nine-hour direct flight from London Gatwick, we touch down in Punta Cana, on the eastern tip of the Dominican Republic. This lush Caribbean country shares its landmass with Haiti, to the West. The majority of the country is fertile farmland, producing pineapples, coffee, sugarcane, tobacco, cocoa beans and bananas. Most of the tourism is concentrated around Punta Cana to the east – home to the many high-end resorts and hotels.
We've booked the newly renovated adults-only Luxury Bahia Principe Ambar, part of the vast Bahia Principe's seven-hotel Bávaro complex that sits on the shores of Playa Bávaro. Set among swaying palm trees and bright tropical flowers, this is absolutely the place to kick back and enjoy the good life, with spas, beach bars, fitness centre, pools and restaurants galore, all within short walking distance.
Thanks to a recent US$26 million makeover, the resort is looking very chic indeed, with 528 luxury suites (144 of which are "swim-ups", meaning they have a communal pool that you can enter straight from your own private terrace). There's also a much larger main pool closer to the beach.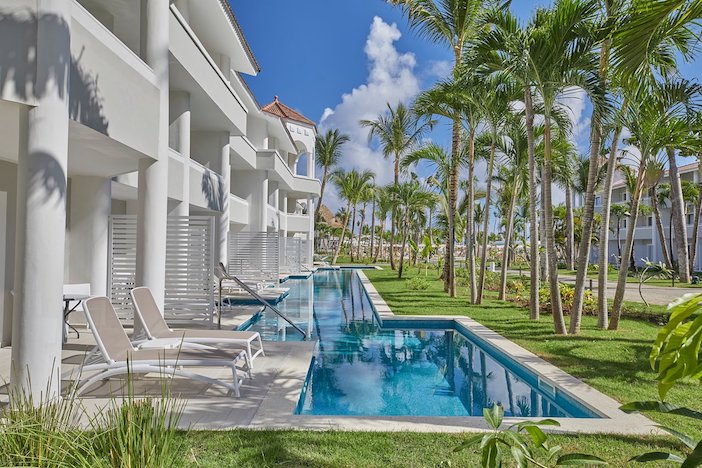 As an all-inclusive resort, everything is part of the package, so we're free to roam around the complex, enjoying all it has to offer. Ambar has just launched its "Escape Experiences" programme – an adults-only array of entertainment, food and mixology. Think live music, full-moon parties, silent discos, karaoke and beach barbecues. (By the way, if you have kids, I recommend booking in at the fairytale-like Bahia Principe Fantasia next door, which has castles, playgrounds, creches and children's entertainment.)
We make all our dinner reservations for the week by using the hand app, which you download on arrival, then go for a much-needed dip before sampling the lobby's daily cocktail special – a fruity blend of local rum and pineapple juice.
Of course, you could just kick back here and not move a muscle all week. And who could blame you? However, we felt this would be a shame, and wanted to see something of the country after travelling all this way. So we sign up for a couple of excursions – the first to an eco plantation that grows organic coffee, cocoa, bananas and pineapples (as well as selling Viña Piña – a local pineapple wine that's a must-try). The second to the northeast of the island, to an area known as Samaná.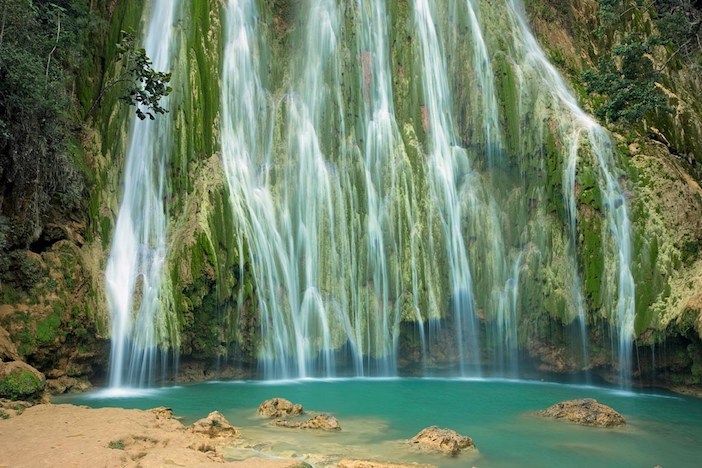 If you're visiting here during winter time, the coast around Samaná attracts thousands of humpback whales, who come here to mate. However, we just miss this spectacle, so instead head to the area's other main attraction – the Cascada Limón – one of the highest waterfalls in the Dominican Republic. To get here you have to take a coach, then a boat across the water, then another coach to the entrance, and travel on horseback up to the falls.
Armed with wellies and football socks (part of the look, I'm told), we're assigned horses and guides. Mikey, my trusty steed, dutifully wades through the slippery mud to deliver me at the base of a stunning turquoise rock pool that's flanked with bright green algae-strewn cliffs. After a well-earned swim and rest, he takes me all the way back to base, where a much-deserved lunch is served – a typical and delicious Caribbean meal of rice, tomato and bean stew, braised aubergines, fresh salads and, of course, rum.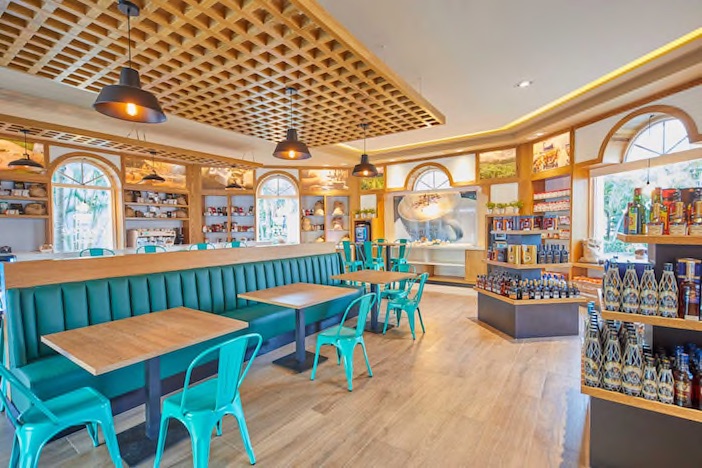 There are a few notable brands of native rum in the Dominican Republic – Ron Barcelo, Bermudez 1852 and Brugal XV (the first aged rum in the Dominican Republic) being perhaps the best known. Made from sugar cane juice that's aged in American oak barrels, it has a beautiful caramel flavour that goes well with the country's other national produce – pineapples, coconuts and coffee. The country also makes a very popular firewater known as Mamajuana – a heady blend of red wine, rum and tree bark, that's dangerously drinkable. And if you like chocolate, you're in the right place. This is one of the world's top producers and exporters of cocoa.
Back at the Bahia Principe Ambar, a few spas are dotted around the resort, with treatments costing extra on top of your package. But for me, a massage is a must, especially if I've just got off a horse and ridden through mud wearing football socks. A plethora of massage styles can be booked – native cocoa, coconut, milk, seaweed, mud or aloe vera, depending on your needs. I opt for the Mamajuana massage – an energising mix of scented oils that leaves me feeling rejuvenated and rather peckish.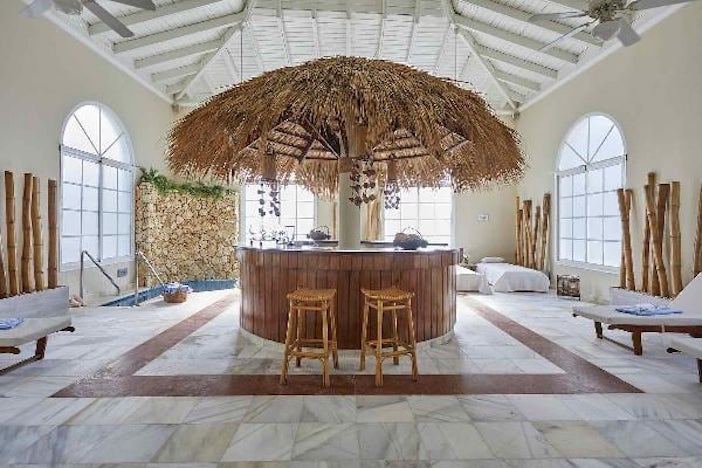 Throughout the week we try as many of the restaurants as we can. Meat-eaters should book a table at steakhouse, Meat (yes, that is it's name) or try the Brazilian barbecue, where the grilled meat is carved at your table. As well as the main buffet, Palmyra, there are two other buffets within striking distance of the ocean – Breeze being my personal favourite for its proximity to the beach, and its plates of to-die-for fresh papaya. As a non-meaty, I'd go for Italian Portofino or glamorous Limbo, both of which have excellent vegetarian dishes and international wines. There's easily enough variety to keep your taste buds singing for days.
For more information, and bookings for an all-inclusive stay at Luxury Bahia Principe Ambar, please visit www.bahia-principe.com.