Pablo, Paul, Joan and Antonio; the Catalan geniuses can still be found, says Nick Harman, if you know where to look…
Mas Miró in the Mont Roig region of Catalunya, Spain, is a traditional farmhouse (or 'masia' in Catalan), where the artist Joan Miro lived and worked most summers. It's changed little since the years he spent there.
Well, it's changed a bit. His studio, impeccably preserved as if he's just popped out for a loaf of bread, is now just a few feet away from a six-lane motorway. The road authorities did, though, generously build a high wall between the road and the property, rendering the traffic invisible and reducing its noise to a low hum. And you can always look the opposite way, just as he did, across the land to the mountains.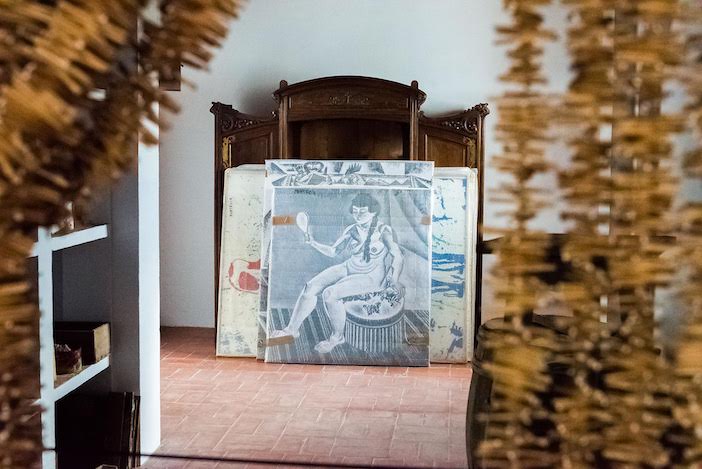 Miro first came to his parents' holiday home in 1911, when he was eighteen, to recover from typhoid. He kept using it right up until the 1970s, when he moved permanently to Mallorca. Today, the house has been turned into an elegant Miro memorial with the chicken shed seen in Miro's famous painting 'The Farm', now serving as a visitors' WC.
Stand in the right place in the grounds, with your feet apologetically planted in the lettuce patch, and you can pretty much see what Miro saw when he painted The Farm in 1921. The same buildings, the tortured looking trees, the rows of vegetables; it may even be the same palm tree. They live a long time.
An undisputed genius, and Catalan to his bootstraps, Miro, like Pablo Picasso, Antoni Gaudi and Pablo (Paul) Casals was a product of this marvellous land.
Mont-Roig, the ever-changing light on the rocks and trees, especially the blocky, gravity defying Hermitage Sant Ramon de Penyaforton on the nearby La Roca mountain, inspired Miro in his experiments. Both abstract and surrealist, here he first rendered his rhythmic interplay of volumes and areas of colour, all influenced by the Cubists.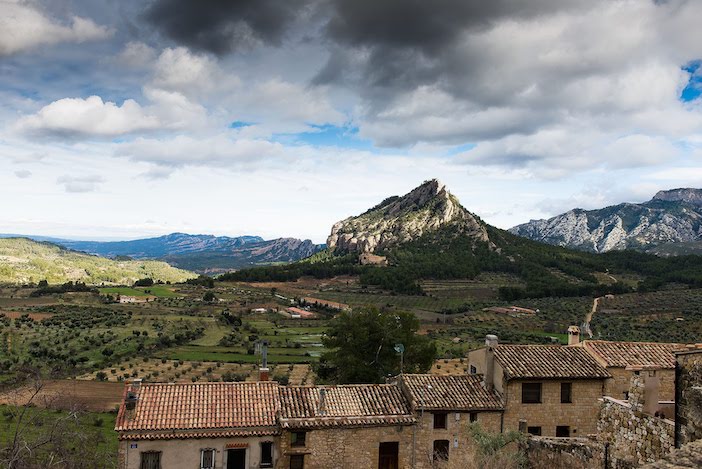 And while his later work became more abstract, and he died in Mallorca, he never forgot the area, saying when much older, "All my work is conceived in Mont-Roig". His presence still seems tangible as you stroll in his house and gardens, and he himself explained that, when travelling, "I always carry a carob from Mont-Roig in my briefcase", claiming the carob bean gave him the strength of a tree. It was his way of not losing his roots.
So, I pocket one from a tree as well.
I take in the whitewashed house, the vistas and learn more about Miro, before driving about 35 miles from Mont-Roig to the hilltop town of Horta de Sant Joan. I'm on the route of the 'Landscape of Geniuses' a tourist board initiative to help people discover the essence of the landscape that inspired the work and personality of Antoni Gaudi, Joan Miró, Pau Casals and Pablo Picasso in Costa Dorada and Terres de l'Ebre.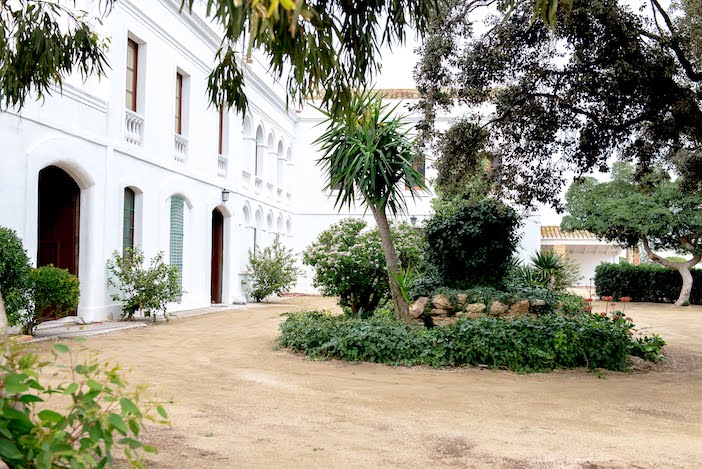 Three routes have been created with 4, 3 and 2-day options. Pick any one and there's a package of hotels to stay in, as well as detailed packs to download, all sorted out for you. "Everything I know," said Picasso, "I learned in Horta." Do you see a pattern emerging here?
In 1898, like Miro, Picasso left to go to the country to recover from illness. The village of Horta was the family home of his best friend Manuel Pallarès. Here, the young men roamed about, overnighted in caves, and Picasso painted and sketched. It wasn't until he came back in1900, though, scandalising the village by bringing with him Fernande (not his wife and who wore outrageous Paris fashions), that he began his experiments in developing cubism.
From the main square of this small village you can see, as he did, how the houses resemble piles of cubes, rising up the incline. These houses, the convent visible at the foot of Els Ports, the powerful mountains right opposite Horta, and Fernande, all merged into the remarkable paintings he did here.
The small Centre Picasso d'Horta created in 1992 out of the original village hospital, contains many of Picasso's sketches and relevant paintings from this time, but none are original. "We could never afford the security needed for any originals," our guide says, apologetically, "we are just a small village".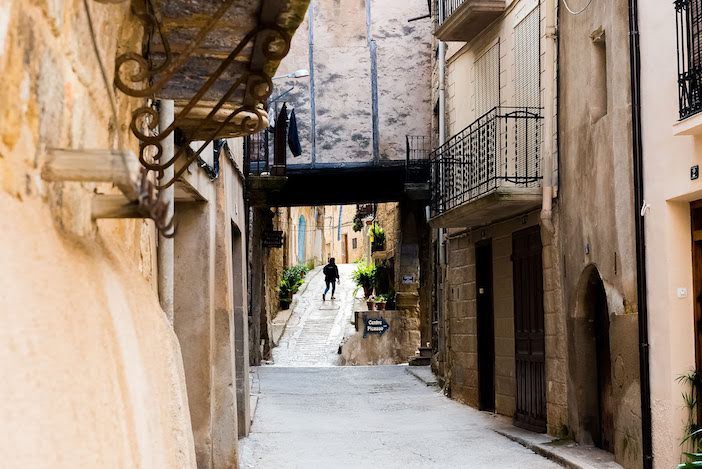 The happy result though is that the rooms tell the story of Picasso's stays in Horta, and his early journey from representation to experimentation, without the distracting sense of awe that being in the presence of multi-million pound works of art can often invoke. You can almost feel his shark-black eyes on you as you walk around; it's a wonderful low-key space, in the right place and with the right attitude.
Back on the road again the next day, it's an hour or so to the town of Reus, the birthplace of Antoni Gaudi. Of course, I've seen his, as yet, still unfinished masterpiece, the church of the Sagrada Família in Barcelona many times. It is, after all, hard to avoid. Only now, though, after a few days in Catalonia, do I clearly understand the natural forms that inspired him. The red rocks eroded by centuries of rain into honeycomb structures, the clawing trees, the landscape's colours, the structures of nature, the mountains and the coastal undulations with their shifting light and shadows.
The Gaudi Centre in the Plaça del Mercadal in the city centre is another example of how the Catalans do these things supremely well. It's a modern building, the only interpretive centre that deals with Gaudi's life and works, with 1200 square metres of exhibition space, a Tourist Office, a shop and a restaurant.
Over three floors are lively, informative, audio-visual presentations and many of the actual architectural models used in Gaudi's planning of the Sagrada. You can also see physical demonstrations and explanations of how Gaudi worked out how to turn his remarkable, seemingly impossible, gravity-defying, ideas into structurally secure reality.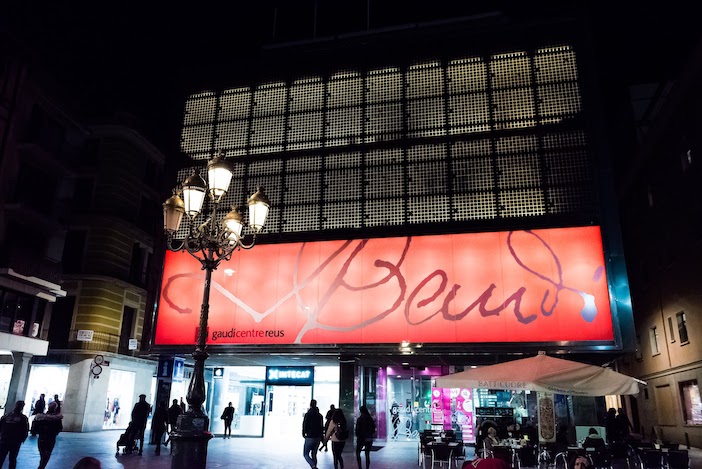 A CGI film shows how the Sagrada Família will be finally completed by 2026, but seeing the scale of work still to do one has to wonder if that's not a little bit optimistic. I'm still waiting to get my kitchen finished.
The last stop on my brief tour is El Vendrell, the town of Pau (Pablo) Casal's birth and his villa at Sant Salvador. Not an artist, but one of the world's greatest cellists, Pau Casals constructed the villa when the money started to roll in, on the site of his happy childhood holidays.
It's a beautiful place right on the beach. Built when the town was quieter, it's still an oasis of calm with a fabulous walled garden where Casal concerts are held in the summer. The house itself, now a museum, is cool and tranquil, and aside from Casal's rather ornate lavatory, which you can look into (but, of course, not use), is almost completely open to visitors.
You may not have heard of Casals, but when you hear the Bach Cello Suites recordings he made from 1936 to 1939 coming from hidden speakers, and sit in his small concert hall to watch the old films of him playing, you'll almost certainly recognise the tunes.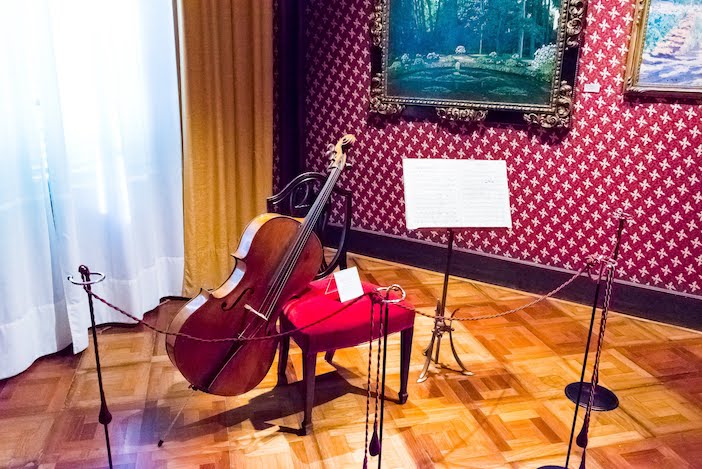 His story is remarkable, not just of his composing and playing but also his good works during the Civil War, an event that he said broke his heart seeing 'neighbour against neighbour'. He died in Paraguay, his mother's birthplace, in 1973, aged 96, sadly not living to see the end of the Franco state that had effectively exiled him.
It may be something of a downbeat musical note to end on perhaps, but the whole Landscape of the Geniuses trip has been an uplifting one. To see and be present in the actual places that inspired these artists gives a new understanding of how they came to be the geniuses that they are.
It's a journey with purpose that makes this an ideal itinerary for a short break, or even just a weekend, and you don't have to be a genius to appreciate that.
Discover more at the Landscape of Geniuses' website, including itineraries, routes and activities.  
For more information about Catalonia, including accommodation and , visit the official tourism website at www.catalunya.com.
Nick Harman is a food and travel writer, and runs the foodie website, Foodepedia.
Photos by the author.