People do not travel to the Alps for a 'holiday'. They never have. Ischgl's tourism board know this, it's why they use the slogan: "Relax. If you can." A holiday conjures up images of lazing on the beach and relaxing by the pool. It's an escape, an opportunity to remove one's self from the repetitive daily frustrations such as work, children and paying the bills. You replace mundane necessities with days of vegetation and reading books by EL James. But you can do that at home: sleep in, lay about, get drunk, watch golf. Travel is much, much more. It's about discovery. Not about doing nothing but doing something. You'll travel for opportunity because laziness can be achieved anywhere.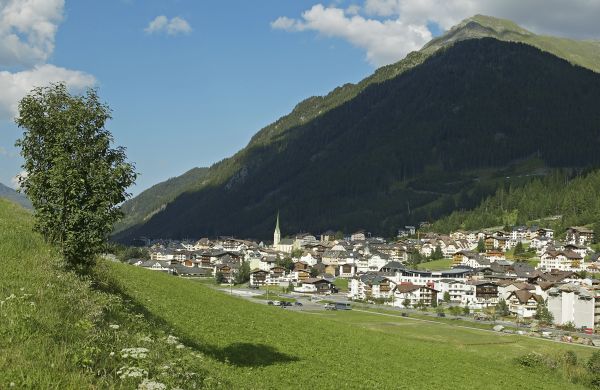 What the Alps has is, well, the Alps. Giant ranges of snow-capped mountains stretching 1,200km across seven countries, from Austria and Slovenia in the east, to Switzerland, Liechtenstein, Germany and France to the west, and Italy and Monaco to the south – ready and waiting to be explored. In the winter months they're carpeted with snow, but come summer they lay bare and rocky for hiking and biking. People travel to the Alps for that sense of excitement, whatever time of year.
It may seem a strange thing to visit Ischgl in Austria during the off-season, but when the crowds have followed the snow and disappeared, you're left with real towns and real people; locations reveal themselves. Such a timely visit allows you to uncover otherwise out of reach and overcrowded locations. The bars and restaurants in the winter are bulging with the boisterous in waves of illuminate ski apparel, while in the summer, under the gentle warmth of the Alpine sun, you'll find accessible streets, an easy route to the bar and alfresco dining without forward booking. You are part of the community rather than a tidal wave of tourists who crash through during the window of après-ski opportunity.
The mountain resort of Paznaun-Ischgl in the Tyrol Valley offers summer visitors an array of adrenalin-charged activities, some of which I was foolish enough to participate in. Take high-wire walking, something you're only ever likely to witness at a circus; and there was that crazy American, Nik Wallanda, who tightrope-walked across the Niagara Falls because he has no friends.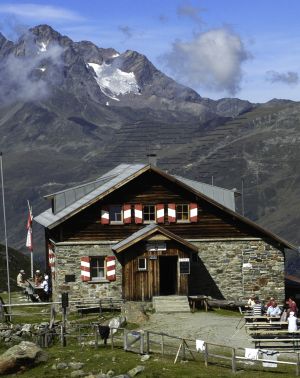 It's not Go Ape or anything like those corporate bonding afternoons, it's strap-in, climb up and walk across rope, netting, wooden beams and swinging tires. It's a timing activity, one of those, "Oh Christ, now I'm up here the only way down is to do it!" kind of moments. I did it, up 14 metres, knees trembling.
Other activities are less mess-your-pants inducing, like cycling. I'm rather good at sports that involve standing still or sitting down, so I take to the saddle with ease. It's all the more straightforward on an e-bike. You still have to pedal but there's an assisted push, an electrical surge, as I cycled along the banks of the Trisanna River; soon marking off village after village, climbing higher from Ischgl through Mathon to Virgiel and up to Galtur, Gasthaus and eventually Verbella, up some 2,800m. At the summit there's a breathtaking glacier with a restaurant perched on the side. It allowed me a breather. The climb was intense and lactic-inducing, even on an aid-assisted bike. It was the Col de la Croix de Fer climb of the Tyrol Valley. Even Bradley Wiggins would have applauded my efforts.
If you're more rubber-to-the-road, more full throttle, there are motorbikes for hire to zip you through the mountain climbs and countless serpentine bends. An impressive variety, from classic Triumphs to Aprilia, streetfighter and superbike Ducati; Italian favourites Moto Guzzi and American choppers and hog rumbling Harley Davidsons, you can chose from more than 70 petrol chuggers, all-rounders, tourers, enduros and cruisers.
With thoughts turning to my stomach I hung up my cycle Lycra and reverted to the reason I was in Ischgl to begin with: the Culinary Jakobsweg. Now in its fourth year, chefs are invited to Ischgl from across Europe to present dishes in Alpine huts situated along the ancient pilgrims' path of Jakobsweg.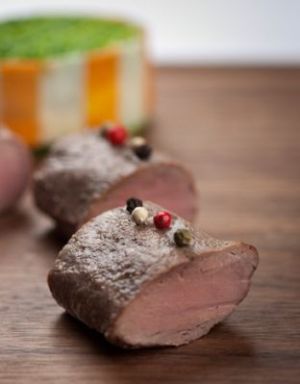 Devised by Martin Sieberer, the Michelin-starred chef from Ischgl's Trofana Royal Hotel, the Culinary Jakobsweg runs through the summer, unifying chefs, gourmets and the odd lost hiker. And so, after a nine-mile hike up mountainous terrain, through lakes, streams, puddles and the remains of snow; over bedrock, boulders and rubble mineral mass, wet grass, long grass and cow shit, I made it to Ascherhütte – 2,556m above sea level – with an empty belly that needed feeding.
Thankfully, at the summit hut there was plenty of food, from local Alpine cheeses and specialty meats: Tiroler Knödel (tiroler dumplings), ein stück vom ganz schinkenspeck (local whole ham) and bergsteigerjause geräucherte bergwurzen (climber snack of smoked mountain root). There was more but the descriptions are taking me too long to type.
Back on solid ground that evening, at a reasonable 1,377m, I had the meal of my visit at Restaurant Stüva in Hotel Yscla. Benny Parth is Austria's youngest awarded chef de cuisine (23) and his playful-cum-crazy repertoire from the tasting menu, plus various amuse-bouches, is both striking and rewarding.
'Bell pepper and tomato gazpacho' is a cool introduction to proceedings while 'black cheese balls served in a mini wheelbarrow' are creamy morsels in a playful presentation. Dishes continue to impress with 'scallop, saffron and spinach' and a finale of local sheep and goats cheese along with a 'playground selection of sweets' recreated from Path's childhood: pink, sugary candy floss, tall sundae glasses filled with M&Ms, homemade caramel toffee and tiny, rose-scented meringues.
And so I came to Ischgl expecting snow and atrocious food. I was proved wrong on both accounts, to my surprise. I didn't ski or snowboard, I can do all that in the grey months; instead I walked, cycled and ate myself into piquant comas, not once or twice but every evening. Wiener schnitzel, tafelspitz, liptauer, goulash, apfelstrudel and the artery-busting kaiserschmarrn (shredded pancakes sprinkled with powdered sugar and served with hot apple and plum sauce) were regularly consumed. And the beer is good…the wine even better.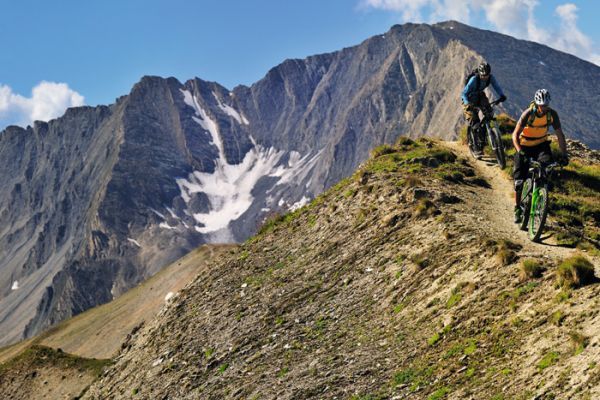 You don't travel to the Alps and miss out on this stuff, you take it in. It's about learning and experiencing what Austria has to offer all year round, on and away from the slopes. I love to ski, snowshoe and throw snowballs, but give me summer in the Alps any day.