We all know that when you book a skiing holiday the last thing you think about is, well, skiing. And even if you're one of the few that does tick off pistes like an American 'doing' Europe ticks off countries you know that you'd rather do it somewhere you can laud about later. It's not what you ski, it's where you ski and Verbier, the most well-known of the extensive Quatre Vallées resorts is as famed for its chic boutiques, fine dining and – dare I say it – its celebrity fan club as it is for its slopes and stunning back country. And this season sees the resort graced by two striking additions to its cavalcade of style.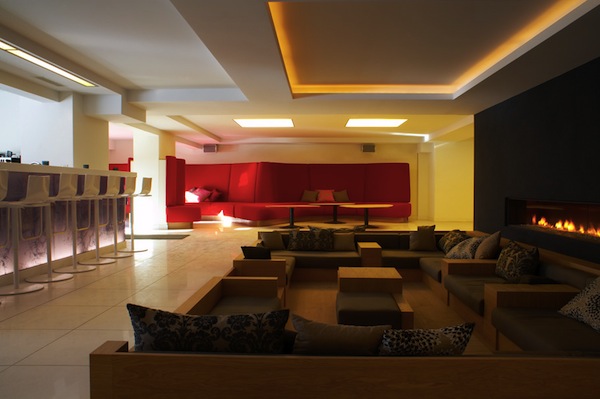 Firstly, there's the Nevaï. Already known for strutting its cutting edge on Verbier's ski scene, the resort's only contemporary design hotel has reopened for the season with a fresh new look. Featuring more right angles than a prep school protractor set, the Nevaï's lounge has been refurbished to complement the modern aesthetic of the hotel and as well as a new private dining area for intimate dinners, the Nevaï now features a stylish new sushi bar. Apres-ski sushi? Naturally. It's 2013, don't you know. And it's not just the aesthetic that's been updated; the Nevaï has also boosted its room offering with the addition of three north-facing Junior Suites with perfect views of the Alpine surrounds. This is Swiss style gone supersonic.
Alongside the young buck on the catwalk comes a more traditional offering to the Swiss resort, Hotel Cordée des Alpes. The latest offering from local entrepreneur, Marcus Bratter (also responsible for the Nevai, funnily enough), this is traditional with a spectacular contemporary twist, where its innovative interiors blend the best of vintage ski chalet, with elements harking back to the early 1900s, and the latest in Swiss chic. Wooden skis adorn the rustic walls and hand-knotted Nepalese carpets frequent the floor spaces, whilst stylish black & white etchings are on display behind the reception and throughout the corridors. Comprising 34 suites and guest rooms (as well as 14 exclusive residences for ownership), Cordée des Alpes' rooms feature comprehensive state-of-the-art technology; including an iPad communicator that allows guests to explore and benefit from all the hotel's facilities and services at the touch of a screen.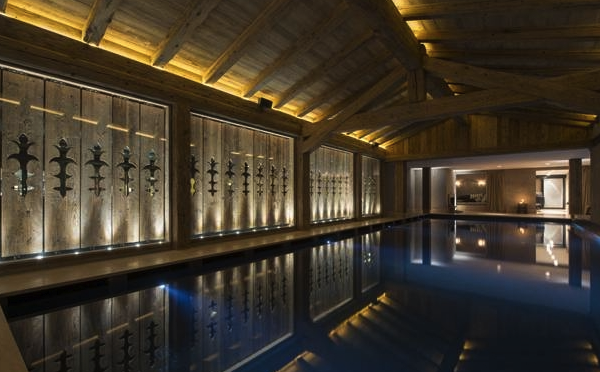 As well as all that fine in-room comfort, La Cordee Spa offers guests a gentle retreat from the mountains, with a myriad of treatments from facials to hot stone massages, authentically Alpine steam rooms and saunas as well as a pool that looks out onto the mountaintops – as if you needed reminding. And after all that gruelling effort relaxing, there's even more invitation to wind down as the hotel's intimate restaurant competes with the finest Verbier has to offer and its swanky bar, with its hearty open fire, offers freshly made tea and cakes each afternoon and cocktails daily providing a welcoming yet chic space for both cosy days in and après ski.
Verbier, eh? Very nice.
For further information and booking for The Nevaï, click here.
For more information and booking for Cordée des Alpes, click here.
Verbier is easily accessed by flights to Geneva (1.45hrs) and Zurich (3hrs). In Winter, nearby Sion airport (45 mins) is another option for both charter and private flights. For those travelling by rail, Cordée des Alpes and The Nevaï can arrange taxis from Geneva and the nearby stations of Le Châble or Martigny, whilst the Gondola Televerbier also provides transfer between Le Châble and Verbier.