…people would venture out of their houses, and go beyond their immediate neighbourhood. Those with their own vehicles might travel past the sliding doors of their nearest supermarket – and keep going, without fear of reproach or reprimand. Locomotives, often many carriages long, would shuffle densely-packed crowds from town to city, and back, each day, often with little or no motivation whatsoever. Even more remarkably, great metal cannisters with wings took to the skies, taking people to far-off lands, to places where the sun never hid behind the clouds, where they might strip to their minimums and bake beside man-made pools, lying on loungers hard-fought to enjoy intoxicating cocktails, ready to do it all over again the next day.
If all that sounds like pure fantasy, we've got something a little less make-believe if you're setting your sights on escaping in the coming weeks. In celebration of Tell a Fairy Tale Day on 26th February, we take a look at some of the more mystical and enchanting places around the world to add to your wish-list in 2021, even if wishing is all we're able to do at the moment…
Walk between Giants and Trolls in a Fairy Tale Forest
We kick off with the magical world of Efteling – the Netherlands' fantasy-themed amusement park – home to the Fairy Tale Forest inspired by classic stories from Hans Christian Anderson, the Brothers Grimm and Charles Perrault.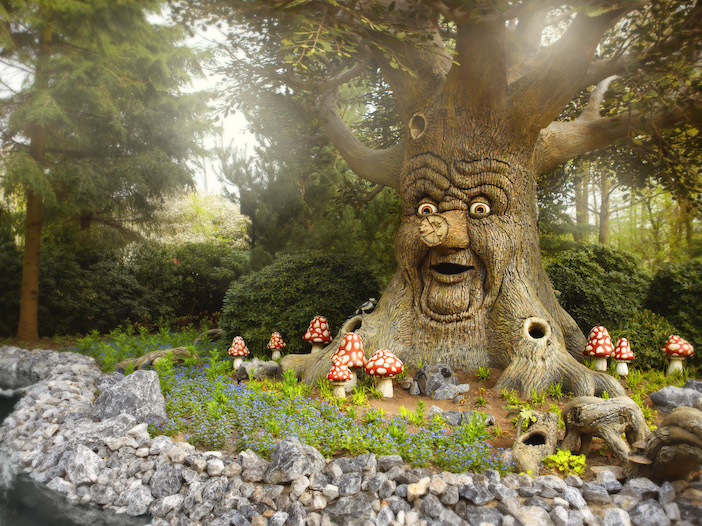 The Fairy Tale Forest brings to life family-favourite tales such as Cinderella, Sleeping Beauty and Pinocchio in magical attractions for all ages. From The Six Swans for younger visitors to the dual rollercoaster inspired by mischief-making brothers Max and Moritz for older daredevils, Efteling offers attractions, rides and adventure to rival any theme park.
Efteling (www.efteling.com) A six-person Woodland House in Holiday Village Efteling Bosrijk for two nights starts from £620 for two adults and two children. The price includes unlimited access to Efteling. A return ferry journey from Dover – Dunkirk starts from £89 with DFDS. From Dunkirk, it is approximately a two-and-a-half-hour drive to Efteling.
Discover the Fairy Ring in Guernsey
Located at the south-western point of the island, on Guernsey's Pleinmont headland, lies the Fairytale Ring, known as Table Des Pions. In local folklore, it is an enchanting place linked to fairies, witches and elves, and it is said that when visitors walk around the stone circle three times, wishes come true. These days it makes for an ideal picnic spot with terrific views of the sea. Pure escapism. For more information, including up to date travel information, please visit www.visitguernsey.com.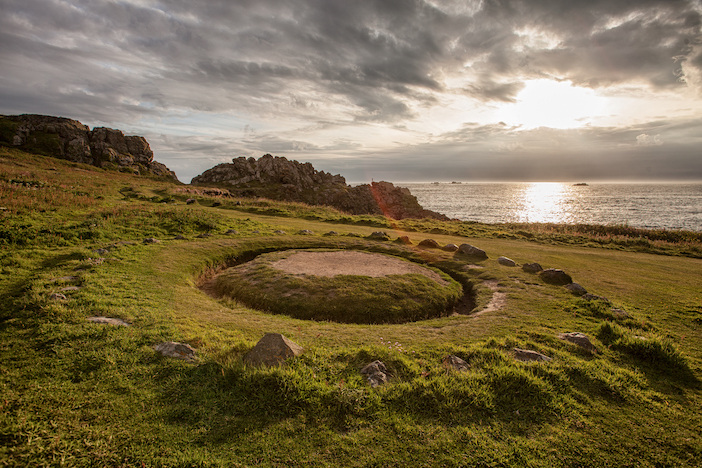 The nearby Imperial Hotel overlooking the picturesque Rocquaine Bay, has double rooms from £95 per night including breakfast. For more information, visit www.visitguernsey.com.
Take a Magical Roadtrip through Trollstigen in Norway
If Norway is the origin of many a fantastical creature, Trollstigen must be their spiritual home. Also known as "The Troll's Path", Trollstigen is a serpentine mountain road located in the midst of a breathtaking natural landscape. Your mystical adventure from ToursbyLocals begins in Ålesund, a city with fairy tale architecture, and includes stops at the mesmerising Gudbrandsjuvet waterfall. Local guide, Igvars, has twelve years of experience tour guiding in Norway and offers guests all the insight and intrigue you won't find in the guidebooks.
ToursByLocals (www.toursbylocals.com) offers the Trollroad from Alesund private tour, for six hours from £687 per tour, for up to four people.
Stay in a Fairytale Palace and visit an Enchanted Forest
Nestled on a hill, overlooking Pitlochry in the Scottish Highlands with views of Ben-y-Vrackie and the Tummel Valley, you can spot the iconic turrets of the Atholl Palace Hotel. This majestic building looks like it has jumped straight from the pages of medieval myth. As well as being the ideal base for exploring the Scottish Highlands, it's ideally situated for a visit to the genuinely-named Enchanted Forest.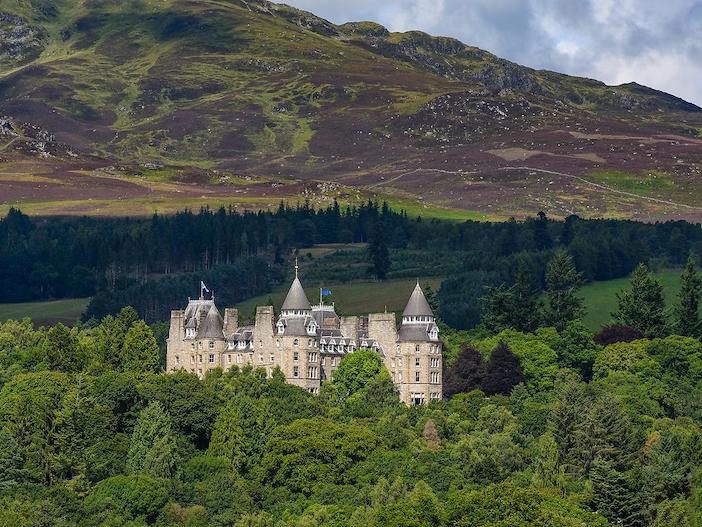 Set amidst the magical Autumn woodland of Faskally Wood, The Enchanted Forest has been captivating audiences for almost two decades with its pioneering light shows, immersing guests in a unique and magical experience. Enjoy an inspirational night out in the woods, before coming back to chandelier-lit lounges with open crackling fires, and settle in with some of Scotland's finest local whisky.
Bidroom (bidroom.com) offers a one-night stay at the Atholl Palace Hotel, staying in a Double Room with Valley View from £214pp – based on two people sharing. Book with Bidroom and receive the following membership perks: a fabulous complimentary breakfast, FREE cancellation and no prepayment needed.
Live a Fairytale in Puglia
Italy might not be one's first thought when fantastical stories spring to mind, but Alberobello in Puglia may lay claim to one of the oldest fairy tale villages there is. It's home to one-of-a-kind historic trulli – whitewashed stone huts with conical roofs that have been around for centuries, and it's thanks to these photogenic houses that Alberobello was inscribed as a UNESCO World Heritage Site in 1996.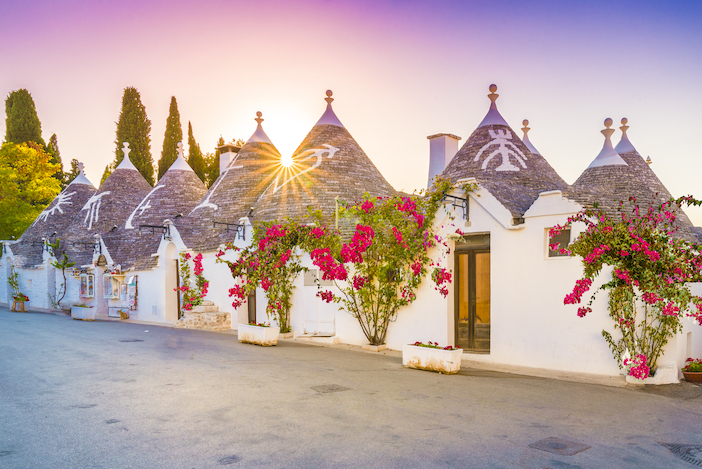 The fairy tale atmosphere of this village draws in many tourists, and it is said that experiencing the surreal, and timeless atmosphere of this enchanted village, where everything runs easy and smoothly, is like no other.
Citalia (Citalia.com) offers a seven-night stay in Alberobello, staying at the Trulli Soave on a B&B basis from £797pp – based on two people sharing. The offer includes return flights from LGW, and complimentary private transfers.
Delve into a Baltic Fairytale
An undeniable part of Estonia's appeal is surely its fairy tale aesthetic, and nowhere more so than the breath-taking old town of Tallinn, with its tiny 13th-century cobbled streets, secret stairways, pastel-coloured houses and churches with spires as pointy as a witch's hat. In fact, Tallinn's almost Disney-like old town, thought to be the best preserved in the world, was rightly declared a UNESCO world heritage site in 1997.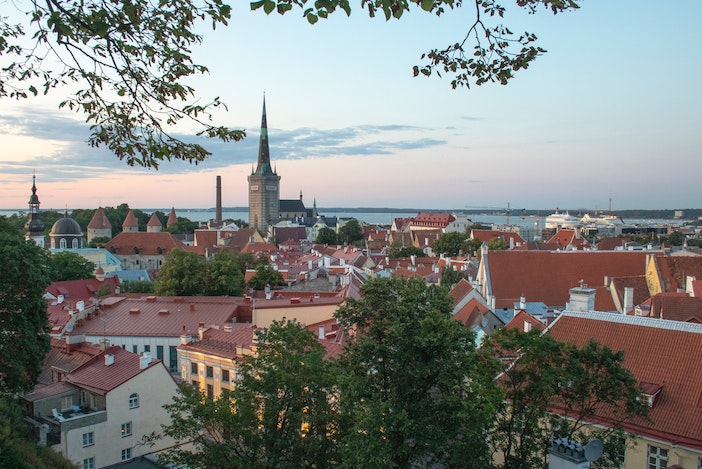 Whether part of a weekend break or longer Baltic adventure, be sure to grab a coffee at the traditional Café Maiasmokk, which has been serving their specialities — marzipan animals decorated with edible paint — since 1864.
Exodus Travels (exodus.co.uk) offers an 11-night Discover The Baltics tour from £1,599 per person. The price includes B&B accommodation, flights from London, all transport, activities as listed in the itinerary, and a tour leader throughout.
Discover Walt Disney's inspiration for the Magic Kingdom (main picture)
Built in the 19th century for King Ludwig II of Bavaria, one of Europe's most famous and flamboyant royals, the Neuschwanstein Castle inspired Walt Disney to create the ever-so-famous Magic Kingdom.
Also known as the "Fairytale King", King Ludwig II of Bavaria built this magnificent building as an ode to romantic composer and Ludwig's close friend, Richard Wagner. The castle is located in the Alps in Bavaria, perched on top of a hill that overlooks overlooking the glorious Hohenschwangau valley. The extreme beauty of this charming castle and unspoilt landscape is the reason that it is one of the most popular tourist attractions in Europe.
Headwater (headwater.com) offers a seven-night Lakes and Mountains of Bavaria Cycling holiday from £1,279pp. The offer includes return flights from London, B&B accommodation, bike hire, route directions and maps, and luggage transfers between hotels. Based on April 2021 departures.
Enjoy the w-elf of nature in Snowdonia National Park
Finally, for something a little closer to home, located a few miles from the small village of Garndolbenmaen in the north-western part of Snowdonia National Park, Brynkir Tower is a hidden gothic folly which offers a true fairy tale-like escape. Sleeping up to four guests (and their two dogs), the tower is perfect both for couples looking for a romantic break with a twist, as well as families with children. In addition to spectacular views from enormous arched windows and the spiral staircase linking the floors, this mystical location offers also several modern forms of entertainment, alongside a well-equipped kitchen and a wood-burning stove in a sitting room.
Thanks to being located amidst some of the Welsh most beautiful rural landscapes, the area offers anything from stunning mountain walks to visits to picturesque villages, such as Beddgelert, and is an easy drive away from the lovely seaside towns like Criccieth. For adventure seekers, the tower overlooks the beautiful mountains of Cwm Pennant and the surrounding countryside, offering an ideal landscape for hikes in the foothills of Snowdonia.
Holiday Pirates (holidaypirates.com) has a 3-night stay at the Rapunzel-style Brynkir Tower priced from £129 based on four adults sharing. Full details of the deal can be found here.