Most of the time, holidays are chosen according to a number of pretty straightforward factors – timing, destination, cost being the obvious ones. However, there are other times when you want to do something really special, when you want an entirely bespoke experience with nothing off the peg. And, best of all, you want a destination that belongs exclusively to you.
So you could try a private island (say, Richard Branson's Necker in the Virgin Islands or Brando Island just off Tahiti). Alternatively, if you wanted to see more than one beautiful island, you could charter Maid Marian 2 and sail the Greek islands in truly unique style.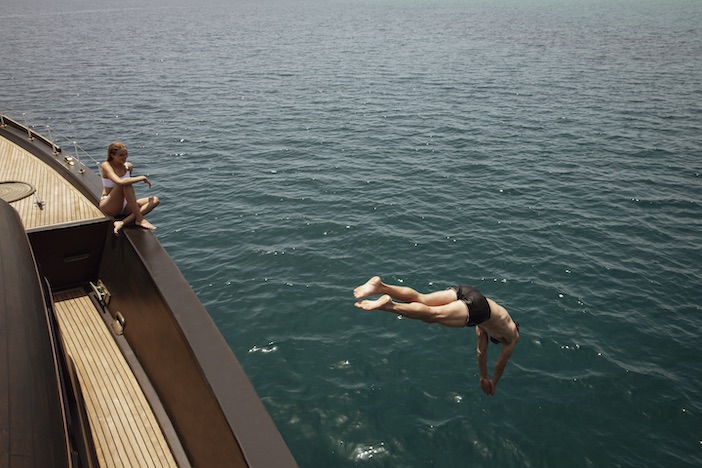 MM2, you see, is no ordinary yacht. To say that she causes a stir when she comes into port is putting it mildly, so unlike is she to the sleek modern superyachts all around. The Maid Marian is pure old-style Hollywood glamour. At over 90 years old, she is one of a handful of pre-war classics in the Med and she's owned by Hollywood film director Roland Emmerich (The Patriot, Godzilla, Independence Day). When you first step on to her lovely teak decks, you are mildly surprised not to find Hercules Poirot on board.
Launched in 1931 as Cleopatra, she was soon renamed MM2 by her new owner, socialite Ruth Nash Bliss who lived on the boat for much of her life (her brother had the first Maid Marian). There was a brief period when MM2 served as a US Coast Guard patrol boat during the Second World War but she afterwards went to Palm Beach as Mrs Bliss's retirement home. After a brief spell in Thailand, Roland Emmerich bought her, gave her a complete overhaul to return her to her original period glamour and took her to the Aegean.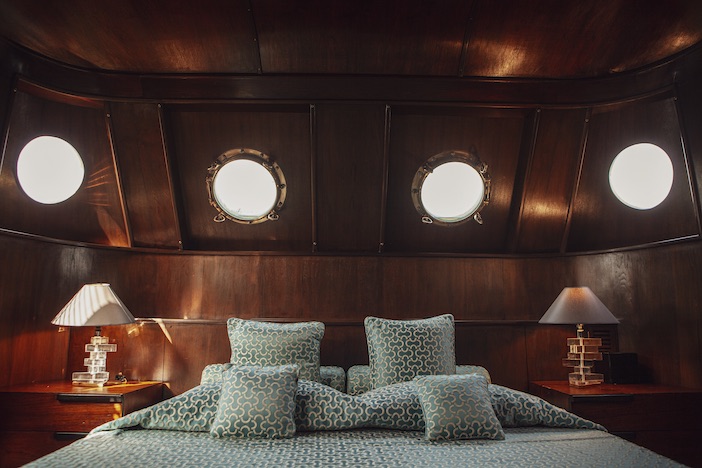 Now, she has all the modern cons you could ever wish for combined with original antiques, art and artefacts from Emmerich's own collection. There's a crew of six including a truly excellent chef and a captain who will help you plot your chosen course. And there are plenty of toys. You can jump into the deep blue waters of the Aegean for a swim or a snorkel, there are paddleboards and SEABOBs (high-end water scooters that can go to 40 metres underwater).
Food and drink on board is modern Mediterranean and highlights local Greek products, wild herbs and spices. You can go for local taverna-style fare or high-end gastronomy. There's a free-flowing bar on the upper deck where there is a huge open-air lounge, sunbathing and just general chilling space. And there's another one on the middle deck that opens into the fine indoor sitting and dining rooms. It's total barefoot luxury (definitely 5*) and I do mean barefoot (no heels please).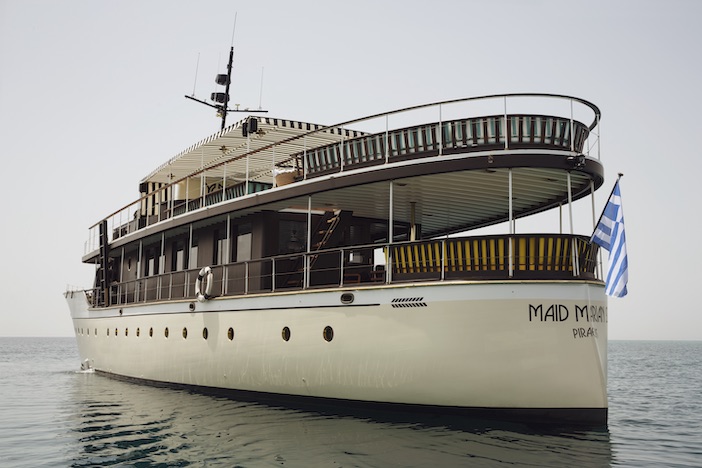 The yacht is only available as a full charter and sleeps up to 10 adults. She is entirely yours for a week or two and so you decide on the itinerary. The captain will help you decide but you could start, say, in Athens' Piraeus port (friends can board en route if they like – pick-ups at other ports are no problem) and go on to visit such islands as Kythnos, Serifos, Sifnos, Paros, Antiparis, Mykonos or uncover mellower sports that aren't on most visitors' itineraries. You can be assured of azure skies, white-washed villas, crystal-clear waters and secret anchorages. A yacht of one's own.
A 7-night luxury trip between May and September (there is still some availability for September 2022 as well as next year) costs around 80,000Euros (approx. £60,000) based on 10 adults sharing on a full-board basis including all meals, drinks and fuel. Flights are not included. www.maidmarian2.com.