Standing in the grounds of Casa Loma – a towering, grey stone castle – it would be hard for most people to believe they were in Toronto. The attractive home, built in the early 20th century and the biggest, by far, of its time in North America, means house on a hill, and was dreamed up by Sir Henry Pellatt, a famous entrepreneur who made his fortune in electricity and railroads. With its manicured gardens, tall turrets and secret passageways, it feels as if it should be in the middle of Scotland, not Canada's largest city. Indeed, when it was constructed, Sir Pellatt was seen as slightly eccentric for positioning it there. He later lost his whole fortune, having to first lease his beloved castle to a hotelier and, in 1933, finally sell it to the city of Toronto.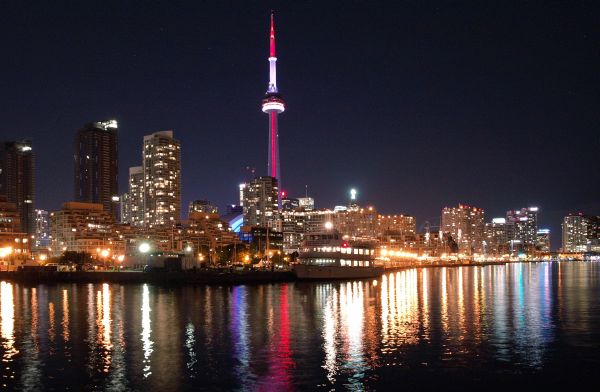 Casa Loma's grandeur casts an opulent shadow over this city of nearly 2.5 million people, but it is only one of a few features that make Toronto a luxury getaway. While many tourists jet off to the glamorous cousin to the south – New York – they may be surprised to know they are missing out on a city brimming with boutique shops and hotels, top end restaurants, spas and bars. Others are, however, catching on, especially within the hotel field. At the start of the year, Trump International opened its first Canadian location and this autumn a new Four Seasons joined the scene, launching a luxury hotel in the chi-chi central district of Yorkville. Adding an Asian twist to the line-up, Shangri-La Hotels (famed in the Far East) launched its new 5-star in October – its second Canadian venture. They didn't choose New York, they didn't choose London; instead, they chose Toronto. The draw of this city has been growing steadily over the years. It hosts the world's second largest film festival after Cannes every September; an event that brings the biggest stars to theatres and parties up and down Bloor Street. The arrival of the new hotels only adds to this luxury trend.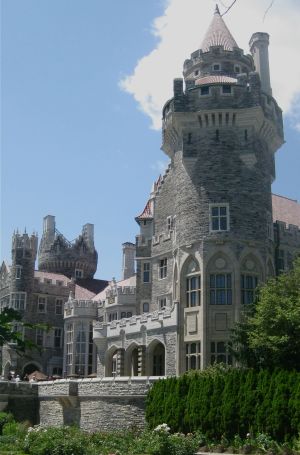 As a former resident of Toronto, back in town as a tourist, I found myself struck by how much it offers those on the prowl for an upper class break. The base for my return visit was the plush boutique hotel Windsor Arms. Hidden down a Yorkville side street – just off the main street running east/west called Bloor – the ivy-covered, five-star hotel is a perfect retreat after a long day. Renovated 12 years ago, the Windsor Arms features a rooftop balcony, spa and steak house and is indulgent on all levels. My suite, with its jacuzzi tub, gold sofa and oversized feather bed, was plush. There was even a 'butler's cupboard', an old fashioned space carved into the wall by the door where butlers could leave food, shoes or newspapers without bothering the guests. I arrived with only enough time left in the day to have a long soak in the giant tub and order a cup of tea, although I let the 'butler' in when my cuppa was delivered, feeling as though the cupboard option might seem snobby.
The next day, I headed for a tour of the top vintage fashion boutiques with personal shopper Wendy Woods. We met on nearby Avenue Road at the Cat's Meow, a luxury vintage shop opened six years ago by Louise Cooper. There I found myself not so subtly drooling over the restored vintage Chanel and Prada. Louise selects each of the shop's pieces herself and she and her team lovingly restore them to their former glory. The petite sharp-eyed blonde told me tales of items of clothing that have come into the shop, from an original Rockettes hand-crocheted outfit, to a dress belonging to the wife of the former mayor of Guelph (a nearby town). Artists, movie stars and musicians all visit the Cat's Meow but it's very 'hush hush' over who that clientele is. "It's always fun to see the black car pull up, to see the tinted windows," she confessed. While it's not the only shop with high-end vintage (Wendy mentions Divine Decadence on Cumberland Street as another must visit place) it is a lovely boutique and one not to miss if you're in the mood for some serious shopping.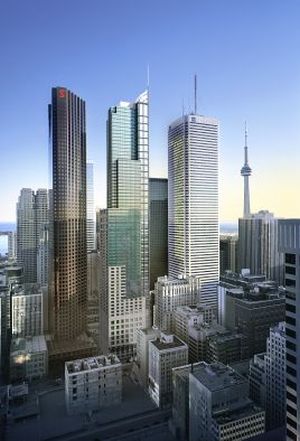 After a few hours scouring the vintage scene, I cabbed it over to top-end restaurant Pangaea for a quick lunch. Located in Yorkville, Pangaea is famed for its fish. A clean-cut, modern space featuring floor-to-ceiling windows, oversized vases spilling with orchids and walls dotted with quirky artwork, the restaurant was buzzing during my visit with the conversations of suited men and lunching ladies. Discussions of home decoration fluttered past me while I sipped on a lobster and crab veloutée with wild salmon and, for my main, ate a piece of sea bass with skin so sublimely crispy the crunch could, I was sure, be heard by nearby tables. It was a sublime afternoon break spot.
A stroll to exercise off the feasting followed and it was quickly clear just how much the credit card could ache if I decided to let loose in the surrounding neighbourhood. Prada, Hermes, Birks and Cartier are all names that line Bloor Street West. Canadian luxury retail shop Holt Renfrew (think: a higher end House of Fraser) and Louis Vuitton add to the allure. Amongst those shops, boutique cafes and restaurants with outdoor tables line the pavement, making the area feel almost European. It's delightful. Visit Sassafraz for celebrity spotting and Italian staple Vaticano on Bellair Street for a top class meal, then, when the shopping gets too routine, head over to the masterfully designed Royal Ontario Museum, with its diamond-shaped glass and metallic structure that hangs delicately over Bloor Street.
It's not just shopping that attracted me. The spa world is also welcoming to the weary traveller. Check out Elmwood Spa near Toronto's famous Eaton Centre shopping mall for a bit of indulgence or head to women's only water spa Body Blitz, if plunge pools and sumptuous massages are your thing. I opted for I-Yashi Bedrock spa – the first of its kind in North America. This style of relaxation treatment took off in Japan in 2001 and in 2008 owner Ryusuke Juge decided to set up one in his hometown after seeing the benefits during numerous trips to Japan. According to Ryusuke he "lost 17 kilos in three months and my circulation got better". Visitors partake by laying on specially heated flat rectangular rocks (imported from a specific quarry in Hokkaido) for upwards of 20 minutes. A break of 10 minutes is then recommended before another session inside the dimly lit, wooden walled bathing room. The experience was intriguing; like lying on a life-size hot water bottle while wearing a paper dressing gown. It was extremely relaxing and despite being very hot I barely sweated at all, unlike in a sauna. Ryusuke told me the heated rocks allow the body to heat up very slowly and become accustomed to the dry heat rather than being blasted with moister, humid air. Afterwards, I felt light and floaty, akin to how I do after an intense yoga session.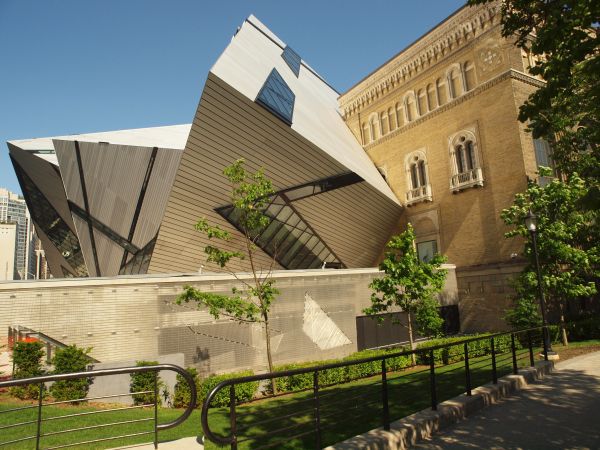 Back out in the hustle and bustle of Toronto's streets I meandered slowly over to Casa Loma where, in the back garden amidst beautifully tended shrubs, flowers and trees, I reposed in quiet contemplation. Toronto is a city worth visiting especially for the discerning traveller. Its clean streets, friendly residents, kitschy boutiques, five-star restaurants, hotels and spas are all up there with offerings in New York and London. Just get there quick, before the secret gets out.