Speed, convenience and no mal de mer, Nick Harman finds Le Shuttle the perfect way to get away…
"The monks didn't drink the strongest beer they made, like this Quadruple," my guide at the Brasserie at the Abbaye de Clairmarais explains as I take a tentative sip of his 10% ABV brew, "it was just for customers and senior clergy."
Perhaps the senior clergy drank it to bring on ecstatic visions; it's spicy, it's malty, it has notes of coriander and orange and it's as dark as sin. It is also, as he says, very strong.
And it's absolutely delicious, all the beers in here are. Situated close to the pretty town of St Omer in France, and thus not far from beer-soaked Flanders, the Brasserie has brought back brewing to the site of this Cistercian Abbey that was built in the 12th Century and later broken up during the dissolution 'for building materials',  says my guide ruefully.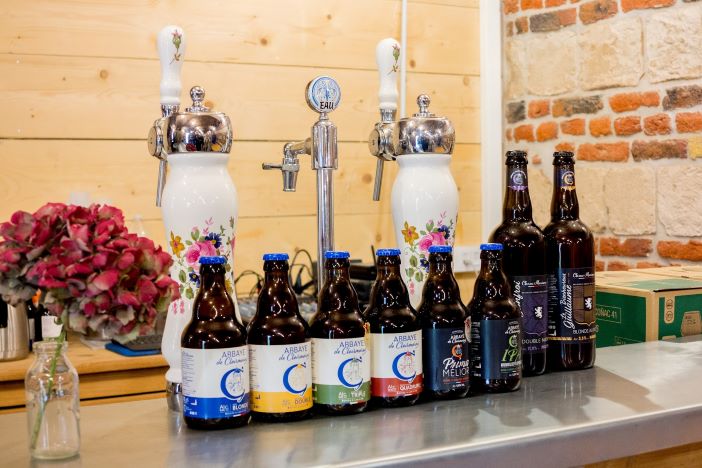 They've been making artisan beer here since 2020. Artisan is an adjective that has been rather devalued in our Instagram world, where any man with a beard can claim to be an artisan, but it really is. It's very low production, a few men and a boy tending state of the art machines in ancient surroundings, and they stick to traditional processes and recipes.
Five Euros buys you a guided tour of the Brasserie plus tasting, all of which lasts around ninety minutes. Of course there is the opportunity to then buy some beer and I cheerfully took it.
The car is the star
This is another big advantage of taking your car to France, the opportunity to stock up on supplies of beer and wine at a great price. We're no longer allowed to fill our boots with the limitless quantities we did pre-Brexit, but we are allowed a fair crack at the ship (ahem, 42 litres of beer and 18 litres of still wine, if you're counting) per person, bought tax paid in shops – as well as additional from the duty free shops at the terminal.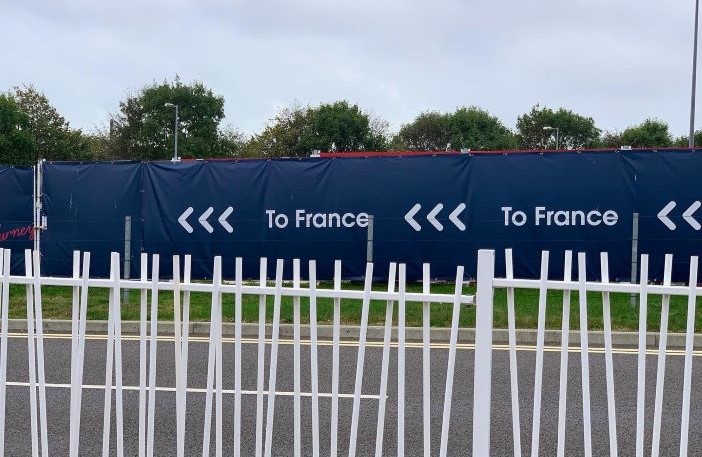 We travelled in our car with Eurotunnel Le Shuttle on a Flexiplus ticket; so much better than the ferry, and I speak as a scarred veteran of many ferry runs. No bottlenecks to face in Dover, you simply leave the motorway outside Folkestone and the tunnel terminal is right there.
Trains depart regularly every thirty minutes, and reliably, too, as there are no weather worries. With a Flexiplus ticket you're not tied to a time either. Instead you can relax in the VIP lounge just past border control, with its complementary food and drinks, and then leave when you please. Boarding the shuttle is far faster and smoother than getting on the ferry, and with Flexiplus you're first on and then first off just thirty minutes later. Even if you're just going for a day trip, the shuttle saves you valuable hours that you can then spend enjoying France, instead of being seasick.
The only squash is by the road
It's not a good idea to drink a 10% ABV beer when driving a car, of course, but I assure you that I merely sipped that Quadruple. My wife had larger quantities, which is probably why soon after we left the brewery I found myself wrestling an enormous pumpkin into the boot bought from the side of the road. This part of France is on very fertile soil and at this time of year the luminous orange  pumpkins, as well as other squashes, are being sold everywhere you look.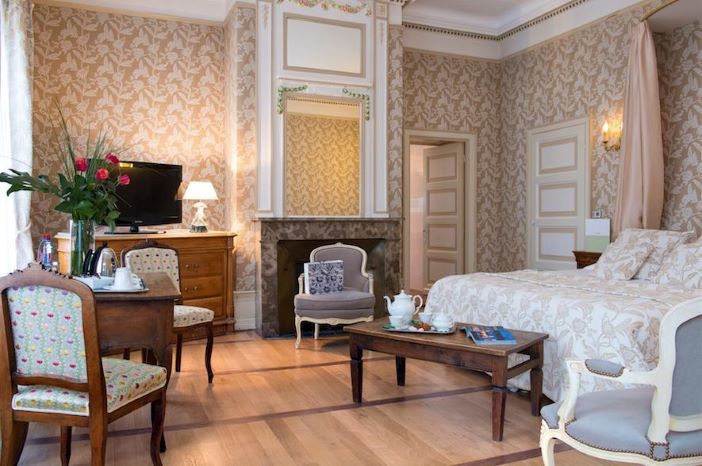 I got to try some local butternut squash in a brilliant soup that evening. The grand 18C century Château de Cocove, our hotel for the evening, has a very good restaurant, framed by giant beams and stone walls and the E35 menu also offered an excellent ceviche of scallops for starter, and a beautiful Beef tenderloin for my mains. Proper classic French cooking with a superb jus, precisely 'a point' beef and in season mushrooms. Rooms here are well appointed with views out over the large grounds, which are perfect for travelling dog owners.
St Omer and around
There's plenty to do around the region, just forty five minutes from the tunnel, which with its steep roofed houses, and village names full of consonants, is very different from the rest of France. One particular treat is the  National Nature Reserve of Audomarois marshland, the last cultivated marshland in France. Here about forty market gardeners work 440 hectares of land producing many different vegetables, including a staggering 5 million cauliflowers a year.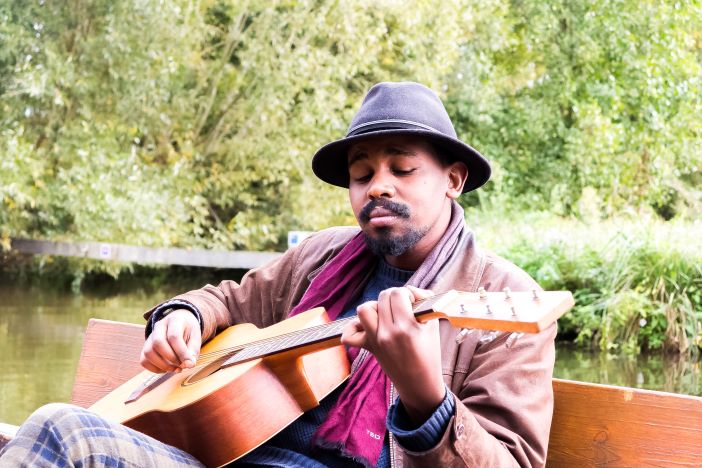 We took a guided trip around the canals that criss-cross the marshland in a traditional boat, a bacôve, now powered by an almost silent electric motor, made even less audible by our musical accompanist. The drivers of the boats know everything about the marshes, including the legend of the marsh witch Marie Groët who catches children who come too close to the bank. She still hangs around the banks today, albeit now just as a scary statue.
St Omer itself is well worth a visit, a pleasant market town featuring the Notre-Dame-de-Saint-Omer Cathedral that took three centuries to complete. Still think your builders are slow? You can park easily in the main square, Place Foch, and discover great cheese shops, superb bread and plenty of 'Estaminets', the classic bars of the region.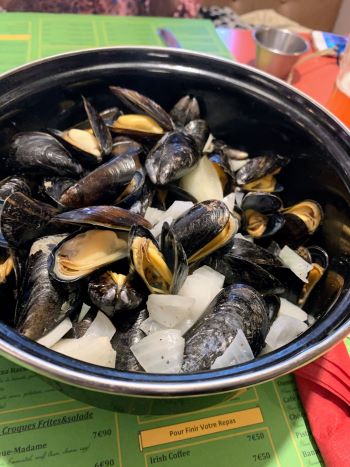 To see the sea
We drove slowly back towards the coast, our hearts set on mussels and chips in Boulogne and with Flexiplus there were no worries about missing the boat. On the way, we stopped at Cap Gris Nez to marvel at the powerful seas and get almost bowled over by the wind.
In Boulogne we found our perfect brasserie for the obligatory (and astonishingly well-priced) moules-frites, with time left over to descend on the Carrefour Cité Europe next to the Coquelles Le Tunnel terminal and load up on those aforementioned quantities of provisions, as well as generous amounts of cakes and other confections in the Flexiplus lounge. All told, a splendid haul, just like days gone by – did someone say Brexit? –  before quite literally rolling onto the next train for the fast ride back to Blighty, our boot cheerfully clinking with bottles, and with a slowly mounting aroma of cheese filling the car.
Which reminds me, note to self: next time pack a coolbox.
Book your trip with Eurotunnel Le Shuttle from as little as £84 per vehicle (up to 9 passengers) each way for a Short Stay Saver ticket (valid for 5 calendar days). Take your pet from just £22 each way. For more information visit www.eurotunnel.com.