Amid much fanfare at Singapore's Capella hotel, Asia's '50 Best' Restaurants of 2014 were announced to a hungry public, and the winner was as surprising as it was predicted…
It's testament to the number of restaurants in Asia that feature in the 'World's 50 Best' – not to mention the plethora of those of a standard that just missed the cut – that the level of dining there is so high it prompted the organisers of the awards to dedicate a separate set of accolades just to eateries on that continent.
It's fitting, too, that Singapore should be the host city for these, their second year. It is, after all, the 'Clapham Junction' of South East Asia; a hub not just for trade, travel and shipping but for an astonishing variety and quality of restaurants, and a reputation for gastronomic diversity to rival anywhere in the world. In fact, such is its standing on the global culinary scene that it attracts international chefs to open there as well as prompting Asian chefs to up their game.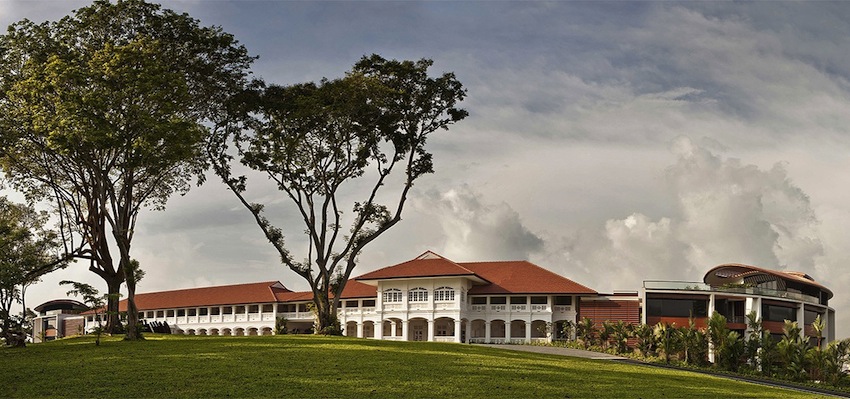 When I landed in Singapore for the two-day event, which included a culinary forum and customary media junket, I had taken it at face value that these were to be the best restaurants in Asia, with little understanding as to their provenance. But where were they from? Who decided? Why them? And how did it fit in with Michelin? The appointment and awards for 'Asia's 50 Best' – and the world's, for that matter – are the concept of Restaurant magazine but not, as you might think, simply decided conceitedly by the magazine itself. They are judged by a panel of over 900 independent industry professionals, from chefs themselves, to critics, suppliers, buyers and bloggers, who in the course of the year choose their best seven dining experiences, these are then pooled and the winners duly calculated. It's testament to those chefs that came for the event and the pomp and ceremony that surrounded it that these are considered an accolade of some repute, even if they might still be embryonic.
And thus it was, with a red carpet and as many flashing lights and dry ice to rival anything from Grauman's Chinese Theatre in Los Angeles (though, arguably, with far better catering), in Sentosa's Capella hotel the winners of Asia's '50 Best' were announced to an eager and expectant public.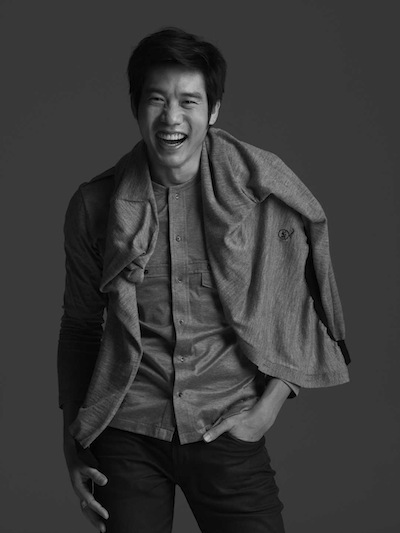 Singapore's answer to Stephen Fry, actor and 'communications architect' Timothy Nga, hosted the awards and kept what was, essentially, announcing a list vibrant and energetic. With dramatic sound effects, musical stings and swirling lights, they were delivered in the manner that reminded me of the old Top of the Pops charts, punctuated whenever a significant category landed – a country's best, the highest new entry or best in a specific category, for example – with a burst of Lorde's 'Royals' and the winner taking to the stage for the obligatory photoshoot.
The first to win, taking #50 and billed as the 'One to Watch', was Tenku RyuGin in Hong Kong. Thereafter, as we climbed the charts, chefs present were given a moment to stand and wave around the auditorium. Climbers, such as Manish Mehrotra, who scaled 14 positions, were given a cheer as were many of those clearly held in high regard among their peers. There was rapturous applause for Janice Wong, taking Best Pastry Chef, and over the din Nga explained how she would blindfold herself for three days to heighten her senses when designing a dish.
There were several surprises. I, for one, was taken by the number of Tokyo entrants in the list. The Japanese, understandably, are noted for their skill. Indeed, last year's winner hailed from Japan, Toshihiro Narisawa. The other intriguing aspect of the winners was how many Western chefs were among the list; and, for that matter, how many Asian chefs were on there for cooking Western food. It's indicative that dining – and dining well – is a global phenomenon, unrestricted by borders and unfettered by cultural differences. Another surprise, in an age when trends seem to dictate dining habits it was refreshing to see Bukhara win for Best In India, with a menu that hasn't changed in 35 years. Less of a surprise – on account of the spectacular meal I'd had there the afternoon before the awards – it was a joy to see Singapore's Tippling Club, from UK Chef Ryan Clift, enter the list and at a staggering #23.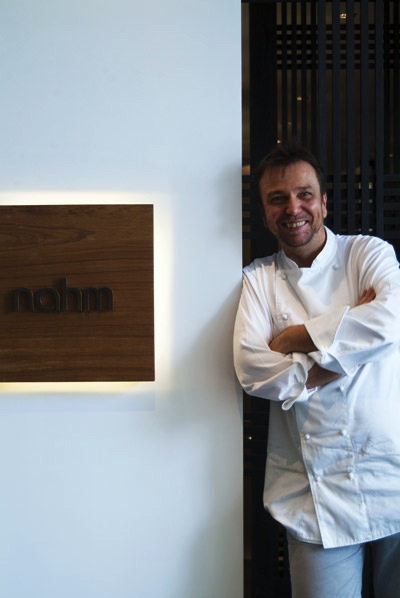 As exciting as it was to hear the Top 20 – marked by the highest new entry, Jungsik in Seoul – I noticed a curious lull come over the auditorium; smatterings of applause, people Tweeting. Looking at last year's list, it occurred to me that the 20-11 entrants remained largely unchanged or similar, jostling for a place or two. As we approached the top three, however, there grew a palpable excitement in the room. Thailand's Gaggan took the #3 spot, a considerable achievement, having climbed from #10 last year. With #2 going to Narisawa, last year's winner, the cheer that arrived for Nahm came even before his name was announced as the gathered throng worked out who'd won. And as a modest and mild-mannered David Thompson took to the stage, it occurred to me that his mastery of Thai cuisine aside, for an Australian to have won the Best Restaurant in Asia by taking Thai food to Bangkok, is a considerable achievement indeed.
For a complete list of winners, visit the website.
Coming soon: Asia's 50 Best Winner David Thompson talks to The Arbuturian about Thai culinary culture, his new venture and the way eating out is changing.