So cold. I mean, really. It has been so so cold. The kind of cold that makes it impossible to hold onto those New Year healthy eating resolutions and yearn instead to dive head-first into a mound of buttery mash. I say don't fight it. But plumping for a fish pie might just assuage too many feelings of guilt.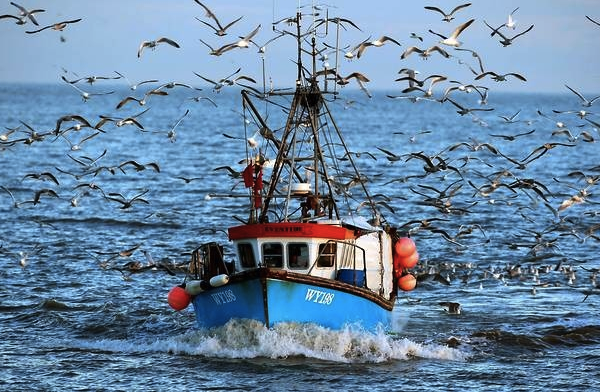 At least, any guilt about indulging in comfort food. With yet more news this week about the need to watch where our fish comes from, I urge you to make sure that what you are buying is sustainably sourced. Your fishmonger will be happy to tell you if it is – and probably less happy to tell you if it isn't. On supermarket packaging look for the Marine Stewardship Council (MSC) groovy blue tick.
Lecture over. Now settle back into this creamy, comforting, cuddle of a meal with saffron and nutmeg to warm things up even more.
Fish Pie – serves two hungry people on a very cold day and who will want seconds
750g fish – a combo of sustainably sourced smoked haddock, salmon, and (cooked and peeled) king prawns
500ml whole milk
a glass of white wine
2 bay leaves
1 tsp black peppercorns
1 carrot, quartered
butter – 30g for the sauce but then quite a bit more for the mash and the mushrooms, so have most of a pack ready
2.5tbsp plain flour
pinch of saffron
whole nutmeg
100g button mushrooms
handful chopped flat leaf parsley
1kg floury potatoes (like Maris Piper or King Edward)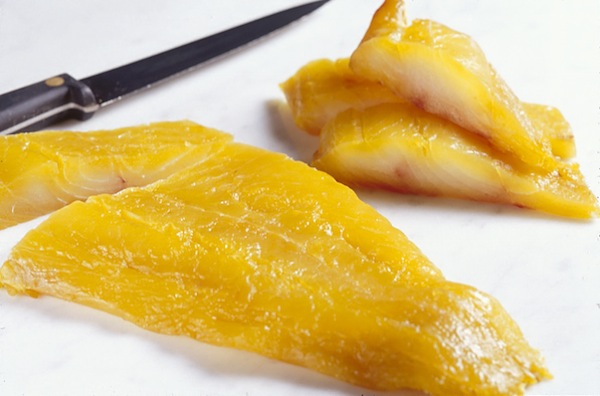 The oven needs to be preheated to 190C before you put the pie in.
Make the mash using plenty of butter and salt in the mashing.
Poach the fish by putting the milk, wine, bay leaves, peppercorns and carrot into a deep frying pan. Bring to a high simmer and slide the haddock in. There should be enough liquid to just about cover the fish – add more milk or water if you need to. Turn the heat down slightly and poach the haddock for 3 minutes. Take the fillets out with a slotted spoon to drain away any liquid and put them onto a plate. Repeat for the salmon. Strain and keep 300ml of the poaching liquid.
Quarter the mushrooms and fry them in a big slice of butter.
Put the poached fish (minus any bones or skin) and the mushrooms into a 1.5l
baking dish. Add in the prawns and then give it all a gentle stir around making sure not to break up the fish fillets too much or else you will have a mushy pie. Scatter the parsley over the top and season with pepper.
Now make the sauce. Melt 30g of butter in a small saucepan, add in the flour and whisk over a low heat until it is brown and smooth. Slowly pour in the reserved poaching liquid and keep on whisking to get it all worked in. Add the saffron and a few good gratings of nutmeg. Gently whisking over a low heat until the sauce thickens – it should take about 10 minutes. Season conservatively.
Leave the three elements of fish, sauce and mash separate until you are ready to get the pie in the oven. Whenever that is, the sauce goes evenly over the fish and then the mash; making sure the mash is tight at the dish sides to help stop the sauce bubbling over. (But mine does anyway so I always have to put a baking sheet on the oven rack below the pie to catch it.) Fork the top of the mash into little peaks.
Cook for approx 45 minutes – 10/15 minutes less than this if it wasn't cold when it went it. The potato will be crispy and browned – and as you plunge the serving spoon through, it will make the kind of noise that assures you of a good meal ahead.
Serve with peas. Any other veg is an affront to this classic pie.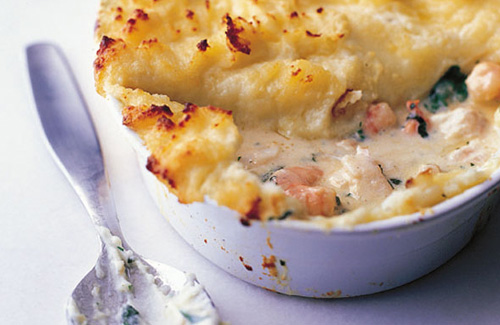 Angela Clutton is writing a book about all kinds of ways of living and doing things that have been passed down through generations. For more information, visit her website.